Old Homes in Long Beach Bring Rewards And Risks
Any home buyer who is searching for homes in Belmont Heights, Bluff Heights, Bluff Park, Rose Park, California Heights and other Long Beach neighborhoods is thinking of buying an old home since these neighborhoods consist primarily of older homes.
Old homes can offer vintage charm and architectural appeal. But are there any special issues you should be aware of? Considering that many of these homes are located in historic districts and that most of a home's components deteriorate with age, the answer is yes.
Here's a quick look at some things you should consider when buying an older home in Long Beach:
What architectural style are you seeking?
Long Beach is known for its diversity in many ways, right down to the diverse architectural styles that can be found throughout the city. While there are some early Victorian, Tudor, and Foursquare homes, many of the neighborhoods are filled with Craftsman bungalows, Spanish Colonial Revival, or Mid-Century Modern homes. There are also a number of older ranch style homes.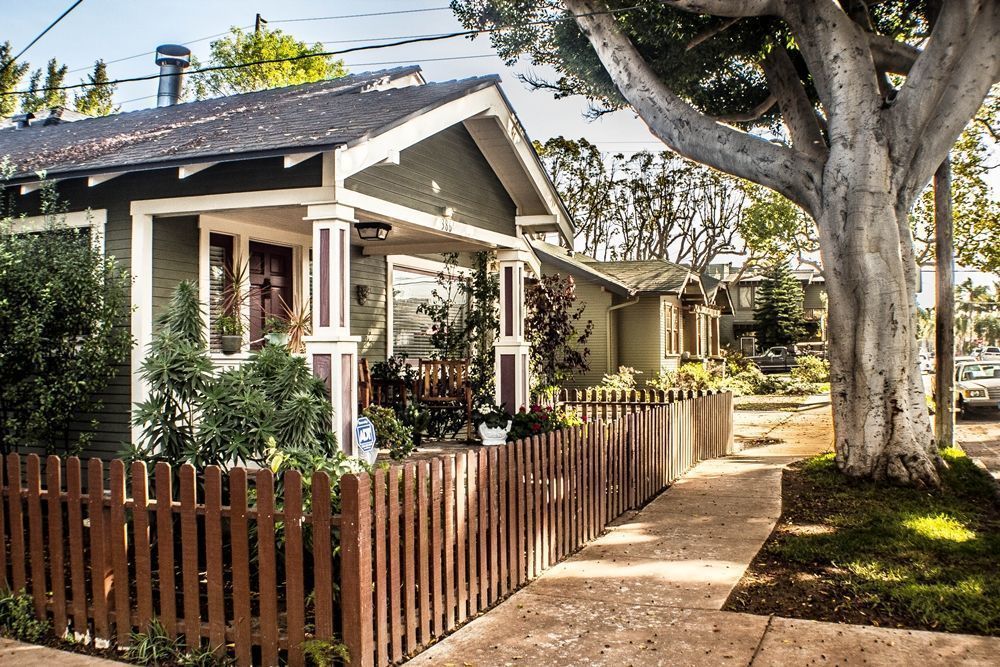 Is the home in a Long Beach Historic District?
Long Beach has 18 historic districts. There are benefits to living in one of Long Beach's historic districts. Having a historic district builds community pride and brings residents together because of their common interest in preserving the neighborhood and its architectural character. In fact, historic preservation can increase the property value, and owners may qualify for federal tax incentives. Beautiful historic homes in Long Beach are always in demand and some of the historic districts are very hot neighborhoods.
One thing to keep in mind about living in a historic district is that there are some special rules regarding painting and other exterior modifications within the districts. You will need to obtain a Certificate of Appropriateness from the City of Long Beach for all exterior changes, even those that don't require permits.  The application is available through the Historic Preservation Office.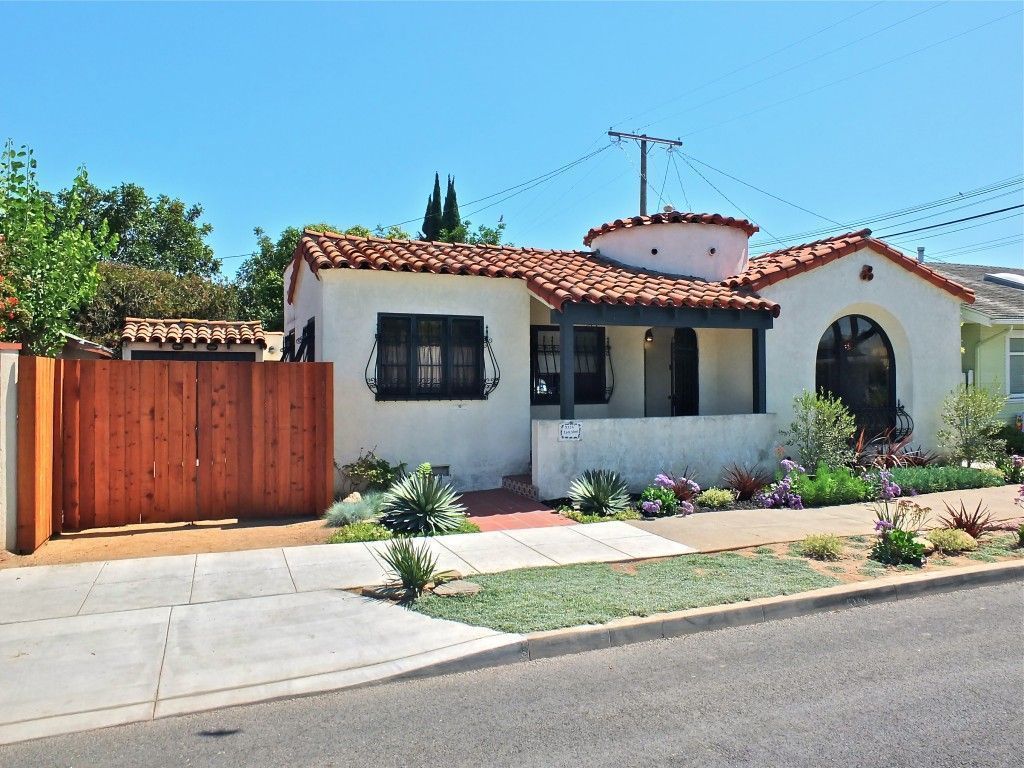 A thorough inspection is important
Now that you've determined which neighborhood, style of home, and whether it's in a historic district, and you've found and fallen in love with the old home you want to buy, it's important to have a thorough inspection that will reveal whether the house is likely to be a sound investment and comfortable home — or a money pit. You should hire a physical inspector who will examine all of the home's major systems, top to bottom. Here's some things you'll want to be aware of:
Foundation: Some old homes in Long Beach were built before the 1933 Long Beach Earthquake, which resulted in changes to seismic standards for buildings. These homes may have foundations that are not bolted. It's important to have an inspector who will crawl under the house and examine the posts and piers and the integrity of the concrete. Many older homes have had some settling over the years and cracks don't necessarily mean a big problem, but your inspector should help you assess the situation.
Electrical: If the home was built between 1920 and 1950 and hasn't been extensively remodeled, it may still have knob-and-tube wiring. Ask your home inspector what type of wiring you have and what condition it's in. Also, is the electrical panel sufficient to handle today's demands.
Plumbing: Many old houses have old pipes. And if you are running the shower and find the flow drops to nothing when you flush the toilet, you may have a problem.  If the home you're considering was built prior to 1960, the pipes may be made of steel or cast-iron, which can corrode, decay and rust over time. Some of the pipes are behind walls so if you have any questions about the plumbing and whether it needs work, consider having a plumbing contractor inspect the system as well.
Roof: Charming landscaping and pretty paint colors can draw your eye when you drive up to a home, but don't forget to look up at the roof. If the roof is sagging, this can be a sign that the roof is holding too much weight, which can happen when new roofing is installed over old roofing. Check the shingles. Are they curled and cupped instead of flat? Ask the homeowner the age of the roof.  Consider having an inspection by a roofing contractor if the physical inspection notes any issues.
Other old home factors
In addition to the potential of having outdated systems, older homes typically have some of the following issues: Lack of closet space; small bedrooms; inadequate insulation; small kitchen; lack of "master" bedroom with attached bathroom.
Yet they also may have: Gleaming hardwood floors; crown moldings; built-in china cabinets and bookcases; traditional front porches. And many sit on lots that are large enough to plant a garden in the back yard.
If you're seeking an older home in Long Beach, there are lots of great options for you to choose from.
Homes Built Between 1900 and 1920:
Homes Built Between 1921 and 1940
Homes Built Between 1941 and 1960
Homes Built Between 1961 and 1970