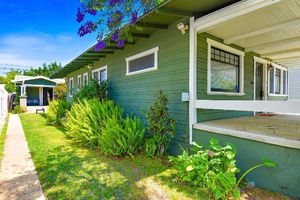 Homes with additional living spaces separate from the main house are growing in popularity. Not only are they great for those who want to live in one space and rent the other to help pay the mortgage, but they're also ideal for multi-generational living.
So what are the options if you're a buyer or a homeowner who'd like to have a property with separate living spaces? There are several setups that are most common, and a recent legislative development that makes it easier if you'd like to add an additional "granny unit" or "mother-in-law suite."
Casita: The Little Bungalow House
Named for the Spanish "small house", a casita is typically a studio-sized space that sits separate of the main house, and has its own entrance. The location of the unit is occasionally in parallel with the garage or free-standing in the back yard of the property. These typically include a bathroom, sometimes a kitchenette, and open space that can be used as a bedroom or home office. A casita is often used as rental spaces when available.  Especially popular across the Southwestern United States, some new housing developments include these. The added value comes in the form of would-be renters, family members, and resourceful bed and breakfast accommodations. "Casita" can sometimes be used interchangeably with a mother-in-law suite.
Mother-in-Law Suite
The mother-in-law suite differs from a casita in that it is can be built within the original footprint of the house. Including a bedroom space, bathroom, and kitchenette. This type of space typically has direct access to the main house, even if it may have a separate outside entrance from the main house. Occasionally these also can be referred to when talking about a separate unit from the house, depending on the area of the country that you live in, especially so in reference to European properties. If you're looking for a house with the extra living space attached, this is generally the more reliable term to go off of. Sometimes these are also referred to as "granny flats."
Additional Dwelling Unit / Tiny House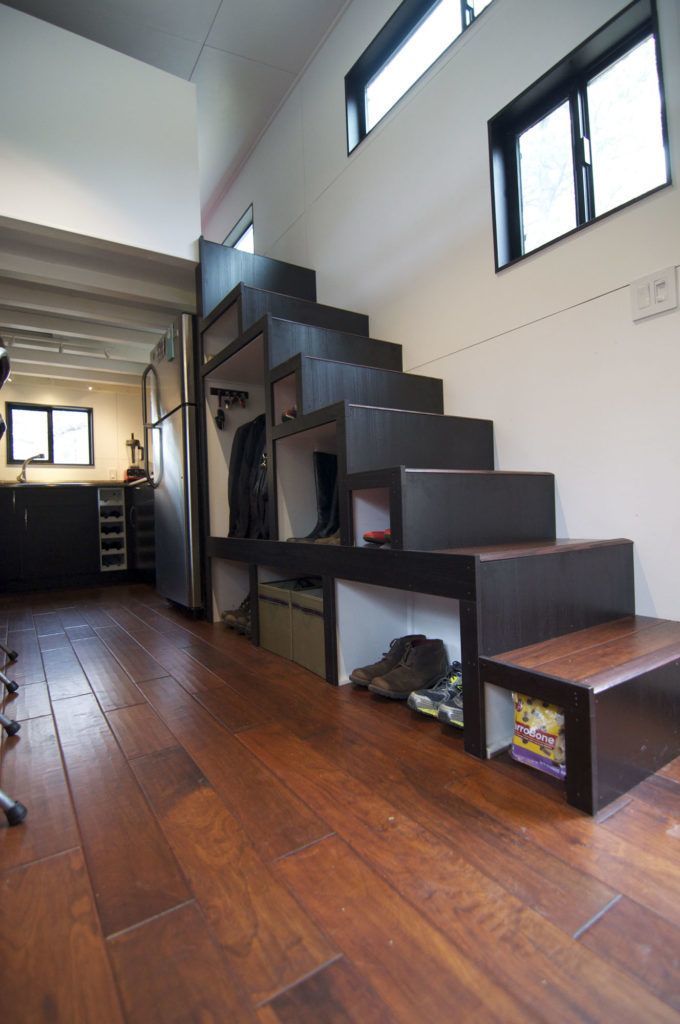 Additionally, there are properties on which there is an entirely separate second house on the lot. Second houses can often have all the features of the main house, and will often be used as an income property. Two-unit properties are more common in some neighborhoods than others, partly because of zoning. In Long Beach, for example, the Rose Park and Belmont Heights neighborhood offer some properties with a bungalow in the front and a smaller house in the rear.
The most recent craze has been the tiny house. For the purposes of an additional dwelling unit, a tiny house must have a laid foundation. In the case of a tiny house, the definition of the space is more so made by the multi-functional surfaces within. A bed can easily hide in a wall or above in a loft space, and often shares the common area with a kitchenette or living space. Bathrooms still remain separate.
New Legislature to Add Your Own Additional Dwelling Unit
For people who want to add a second dwelling space to their property, zoning is often a challenge. Such construction has been typically prohibited in areas zoned for single family residences.
Yet SB-1069, passed as of September 2016, provides an amendment that allows some flexibility on building additional units on a property. While the flexibility will vary from city to city, the intention of this is to make it easier for homeowners to add on these extra accessory dwelling units. This creates opportunities for rental spaces that will combat the increasing need for living space in Southern California.
The necessary permits still need to be submitted to the city for this kind of construction. Features like the kitchenette and bathroom are strictly regulated to prevent structural dangers to would-be inhabitants. There are also rules concerning the unit's permanence on the lot. The size of the unit can be up to 1200 square feet.
Thinking of seeking one of these rare properties out, or selling your own? The Shannon Jones Team has sold multiple properties with a additional dwelling unit in the Southern California area. We're experienced with the ins and outs of obtaining and marketing these gems. Fill out the contact form below for more information from our team.