Every May, moms get their chance to be celebrated, spoiled and thanked for everything they do for their families.  This year, Mother's Day is on Sunday, May 13th, and there are plenty of ways to celebrate Mom in Long Beach.
Aquarium of the Pacific
The Aquarium of the Pacific will be hosting a Mother's Day Brunch on May 13th from 10:30 – 1:30am. This brunch, aside from the chance to admire the fish, will feature an extensive menu with both breakfast and lunch foods available. Some of the food choices include strawberry feta balsamic salad, roasted chicken dijon with capers, and scrambled eggs with applewood smoked bacon. Cost includes general admission to the aquarium and all ages are welcome. Prices are as followed: Non-Aquarium Members: adult $69, children (3-11) $29, Aquarium Members: $59 for adults and $19 for children. Be sure to reserve tickets online at
http://www.aquariumofpacific.org/events/info/mothers_day/.
Queen Mary
Treat Mom like the queen she is at the Mother's Day Champagne Brunch at the Queen Mary. The Queen Mary has been "making moms happy since 1936," and will continue to do so this year! This exquisite brunch will take place from 9am – 4pm on May 13th and will be held in the beautiful Grand Salon ballroom. There will be free-flowing champagne, live entertainment, and over 50 unique dishes from around the globe. Some of the food choices include Western breakfast, including bacon, eggs, and made-to-order omelettes, carne asada tacos, Hot'n'Sour soup, Asian style ribs, and a carving station with prime rib and leg of lamb. Reservations are highly recommended and can be made at http://www.queenmary.com/events/mothers-day/.
The Reef
Just down the road from the Queen Mary, The Reef is also hosting a Mother's Day Champagne Buffet. This buffet will be held on May 13th, from 9am – 4pm. Gaze out at the beautiful views of downtown Long Beach across the harbor while sipping on champagne with Mom. The cost will be $57.95 for adults and $25.95 for children. An advanced deposit is required to secure reservations and reservations can be made online at https://www.reefrestaurant.com/blog/post/mothers-day-champagne-buffet–sunday-may-13th-2018.
BO-beau Long Beach
Come celebrate Mother's Day at BO-beau kitchen and roof tap in the heart of downtown Long Beach. BO-beau will be having a special Mother's Day 4-course dinner on May 13th from 4:30 – 9pm. Their special menu will features items such as chilled cucumber soup, duck confit ravioli, stuffed lamb belly, and their special BO-beau tiramisu. The cost is $44.95 per person, with a $20 optional wine tasting available as well. For reservations, please call the restaurant at 562-983-0056.
Claire's at LBMA
Still want more brunch options? The ever-popular Claire's at the Long Beach Museum of Art will be hosting their annual Mother's Day Brunch on May 13th from 9am – 4:30pm. Champagne will be flowing, and Mom will be treated to a wide variety of foods such as coconut shrimp, salmon benedict, stuffed french toast, and more. This brunch will also feature a live jazz ensemble and family art making workshops. There will be complimentary valet parking for all guests due to the Amgen Tour of California bike race that will close some of the streets in downtown Long Beach (see note below for more details). For more information, visit http://lbma.org/clairesmothersday/.
Free Concert
If you are looking for an evening activity for Mother's Day, head to Belmont Shore for some beautiful music. Justin Rudd is hosting a movie-themed Mother's Day concert. This 90-minute concert will feature music from the Southern California Brass and will include pieces from To Kill a Mockingbird, Pirates of the Caribbean, a Star Trek Medley, the Grand Canyon Fanfare, and more. The concert will be held at the Bay Shore Church in Belmont Shore and will run from 5:00 – 6:30 pm, though guests with tickets must be seated by 4:50, as those without tickets will be let into the venue at 4:55 to fill any remaining seats. Admission is free, though in lieu of admission, attendees are encourages to bring school supplies that will be donated to local schools in need ($20 value). For more information, visit the website at https://www.eventbrite.com/e/free-90-minute-movie-themed-mothers-day-concert-25-piece-brasspercussion-justinruddcommothersday-tickets-45011756375?aff=es2.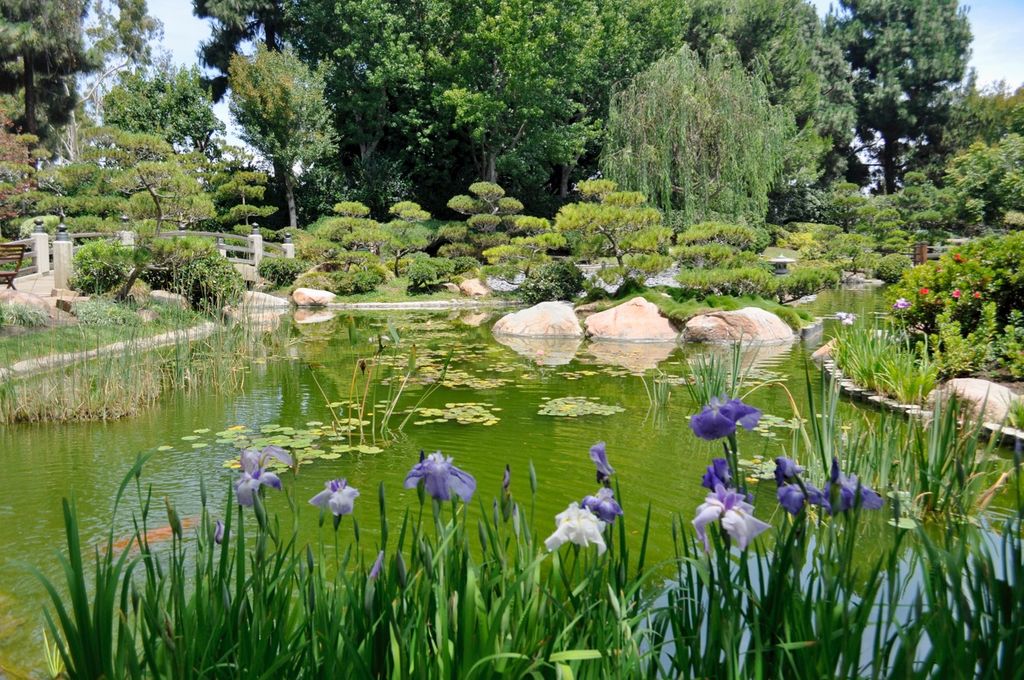 Earl Burns Miller Japanese Garden
This Mother's Day, May 13th, the Earl Burns Miller Japanese Garden will host their Mother's Day Brunch from 9:30 am – noon. This beautiful garden, located at the Cal State Long Beach campus is a perfect place to celebrate Mom. Spend the morning strolling along the paths and over the bridges while admiring the waterfalls and koi fish. Breakfast will feature many choices including scrambled eggs, bacon, sausage, pastries, and even a build-your-own waffle station with a variety of toppings. Parking is complimentary for this event, but space is limited! To reserve your place, call 562-985-2169 or email [email protected] Cost for Japanese Garden Members is $50, or $60 for non-members.
Rancho Los Cerritos
For the Moms who want to enjoy the charming history of Long Beach, Rancho Los Cerritos in Virginia Country Club is hosting a Mother's Day Tea. This Tea is held on May 13th from 11:30 am – 1:00 pm. There will be champagne, tea, scones, sandwiches, and more, all served by     costumed workers to fully transport you back in time. The cost is $45 for adults, and $20 for children 13 and under. To make reservations, please call Rancho Los Cerritos at 562-206-2040. Tickets are non-refundable, but they are transferable if need be.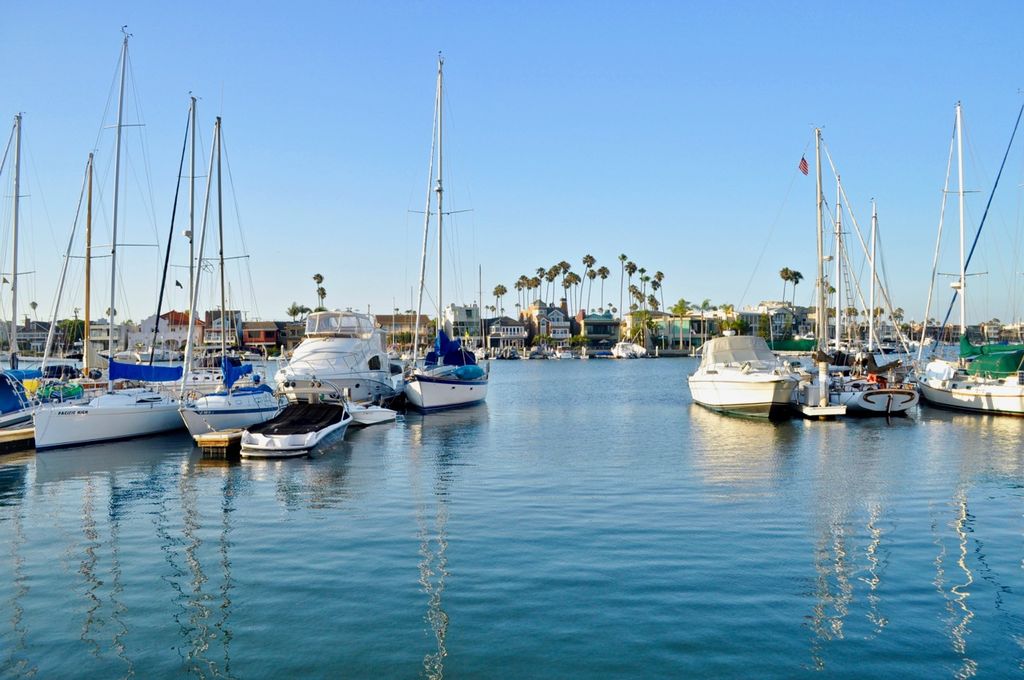 Alamitos Bay Yacht Club
Join the Alamitos Bay Yacht Club for a special Mother's Day Champagne Brunch. This special brunch will take place on May 13th from 10:00 am – 1:00 pm. Along with the beautiful views of the bay and Naples Island, you will be treating Mom to a wonderful meal provided by Teak Catering. Food selections will include a past and omelette bar, a carving station with prime rib, a dessert station, and much more. And of course, there will be plenty of champagne. Cost is $30 for adults, $12.50 for children 5-10,  and children 4 and under eat free! For reservations, visit abyc.org.
*NOTE!
On Mother's Day, May 13th, Long Beach will be hosting Stage 1 of the Amgen Tour of California bike race. The 7-mile course starts and finishes at Shoreline Drive, mimicking the route of the Toyota Grand Prix. Ocean Blvd and several streets in Downtown Long Beach will be closed due to this event. When making your Mother's Day plans, or any plans that will involve traveling downtown, please plan accordingly. For more information, visit https://www.amgentourofcalifornia.com/2018-stage-1-mens.