Buying a home can seem overwhelming, and with interest rates and prices rising, sometimes potential buyers simply put off their plans without realizing the cost of waiting.
Whether it's because it's daunting to take the first step or due to a desire to save more money before buying, we frequently hear "We've decided to wait a while."
Yet with prices climbing as quickly as they have been, it's hard to save at a rate that will outpace price increases. And even if prices didn't go up as they're expected to, a rise in interest rates could mean the monthly payment on the home you're looking at today will be far higher in 6 months or a year.
Another reason people sometimes wait is that they want to purchase "once prices have gone down." But timing the market can be tricky. And by the time prices do go down, will they actually go down to what they are today if they keep climbing for a while?
We asked Alissa Samia Alvarez of Skyline Home Loans to share some specifics on what potential numbers look like for waiting, given a specific example of buying one of our recent listings – 2691 Magnolia in Long Beach – with 20% down.
Here's a look at those numbers: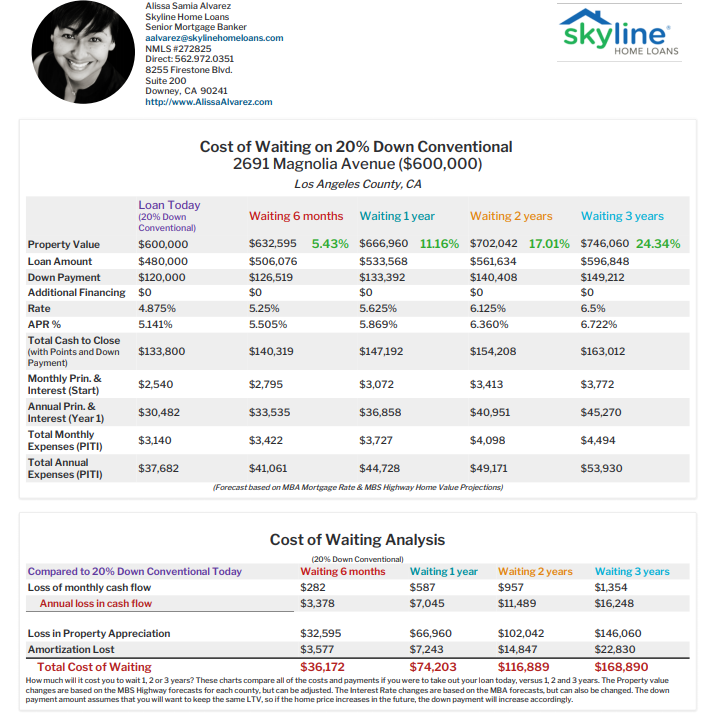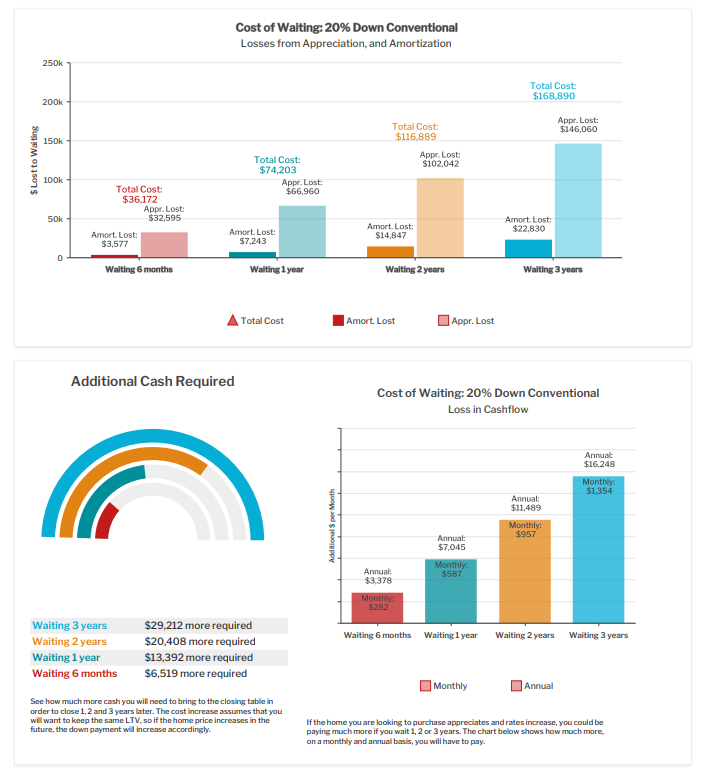 If you'd like to arrange a time to discuss your real estate plans, simply fill out the contact form below and we'd be happy to talk with you about how to get started.