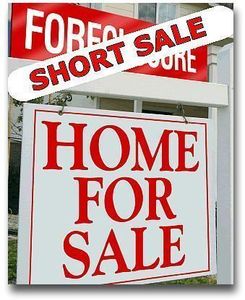 If a foreclosure is threatening your happy holiday, you should know you're not alone. Millions of Americans are in the same situation, and it is my goal to help ease the stress that comes with the threat of foreclosure for as many as I can reach.
As a CDPE-designated agent, I help struggling
homeowners navigate the various options they have to avoid foreclosure. One possible option is a mortgage modification, which makes monthly payments more affordable. Another option may be to consider short sale.
A short sale can be an excellent solution for homeowners who need to sell, and who owe more on their homes than they are worth. In the past, it was rare for a bank or lender to accept a short sale. Today, however, due to overwhelming market changes, banks and lenders have become much more negotiable when it comes to these transactions. Recent changes in corporate policy and the Obama administration have also improved the chances of getting a short sale approved. We have helped homeowners in Long Beach, Lakewood, Signal Hill and surrounding communities successfully sell their homes when they had no equity.
In order for a homeowner to sell when he or she owes more ont he property than it's worth, the homeowner's mortage company (or companies) must agree to accept less than the full balance of the loan at closing.
For homeowners to qualify for a short sale, they typically must fall into any or all of the following circumstances:
Financial Hardship

– There is a situation causing you to have trouble affording your mortgage.

Monthly Income Shortfall

– In other words: "You have more month than money." A lender will want to see that you cannot afford, or soon will not be able to afford your mortgage.

Insolvency

– The lender will want to see that you do not have significant liquid assets that would allow you to pay down your mortgage.
This seems simple enough, but it is a complicated process that takes the expertise of experienced professionals. I hold the CDPE (Certified Distressed Property Expert) and PSC (Pre-foreclosure Specialist) designations and am ready to identify all possible options and, when possible, assist in the quick execution of a short sale transaction.
If you have questions or feel you or someone you know may want to explore the possibility of a short sale, please contact me for a free consultation. You can reach me via phone at 562-896-2456 or via email at [email protected] Understanding your options now could mean all the difference in the world.