2017 is here whether we were ready for it or not, yet don't despair if you didn't get as organized as you'd planned. It's not too late to get organized for 2017.
Don't Procrastinate on Cleaning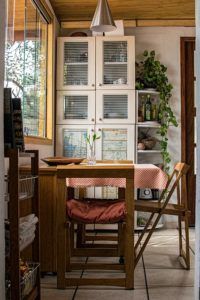 It's a temptation to put off your to-dos and home maintenance . Take 2017 by storm by starting out with a tidy home.  If you think you might buy or sell a home in 2017, being ready to move or show your home will make the transition simpler, and the sale much easier to prepare for.
Ways To Start: Keep the 'hot spots' in your home cleaned up. If the areas you're most often in are clean, it's much easier to move to forgotten places like closets, garages, and other storage spaces.
Organize Your Paperwork for 2016
Had some house modifications done? Installed a new water heater? Had a market evaluation made for your property? Any paperwork you have for 2016 will be much easier to pull back up if you take a moment to file and store these now. Getting guarantees and accurate contractor information will be simpler for you and anyone who may buy the home in the future if you can see the data by year instead of a jumble of documents.
Ways To Start: Think about any large purchases you've made for the house, from roof improvements to appliances. If you have contracts, receipts, and user manuals, use a small file box and store these. If you want to take the extra step, you can add categories for easy sorting in the future.
Keep A Trail of Notes
This year is the perfect opportunity to take your thoughts and work by the hand and keep it orderly with good notes. Writing things down improves memory, enforces the importance of tasks and feelings, and gives you a chance to make time to complete them. Maybe you discussed a good plumber with a friend or saw a cool craft online you want to replicate. Regardless of your medium of choice, write these down for reference later. An old-school composition book or a phone app like Evernote will get you going in the right direction.
Ways To Start: Journaling is an awesome way to clarify your thoughts and take a moment to reflect on what's important. An easy topic to start with is finding things you're grateful for and expressing it. This could be as simple as enjoying the fruit tree in your backyard, or appreciating a walk you might take in the mornings. This method has been shown to increase positivity and only takes a few minutes of your time.
Contemplate Improvements and Changes Now
Our list of wants and needs evolves throughout the year. If you've been wanting to refinish the front deck or revamp the guest bathroom forever, 2017 is a great time to do so. Write down what you'd like to do, and put it on a list in order of importance. Visualizing this will help you decide what to go begin with and how it will shape the rest of the year. These don't have to be big changes. Just committing to changing the accent wall color can make a world of difference in how you view your home.
Ways To Start: Take one project and price out what it will cost you. You can also check out some tutorials or ask a realtor if it adds value. By knowing what you're working with, the challenge of getting started is much less intimidating. You've already done a lot of the foot work to get started!
Another year means another chance to become both the homeowner and person that you'd like to be. There's no better time to start than now! Make it easier for yourself by taking the challenges of the home and internalizing the routine. Your appreciation and utilization of your home and of your organization skill will help guide your 2017.