Many Homeowners Are Ditching Their Bathtubs In Favor of Showers
While the idea of taking a leisurely, luxurious bath may be appealing to many people, the reality is that most Americans shower rather than bathe. And while over-sized whirlpool tubs were once a staple of master bathroom remodels, many people are ditching them in favor of big, beautiful showers.
The trend is a victory for environmentalists. A shower uses 10 to 25 gallons of water typically, whereas a bath takes up to 70 gallons, according to the U.S. Environmental Protection Agency.  Showers also typically take less time than baths as well so they can be great for people with busy schedules.
The website Houzz recently surveyed their users and found that 56 percent of respondents say they never use their bath tub. The American Institute of Architects reports that more than 60% of homeowners prefer stall showers without a tub.
There is one caveat: If you only have one bathroom, proceed with caution before ditching the only tub in the house because when it comes time for resale, many potential buyers with children value having a tub. But if you've got at least one tub, getting rid of the tub in your other bathroom(s) and replacing it with a sleek shower should boost your resale value rather than decreasing it.
Transformations from Tubs to Showers
Here are a few transformations from Houzz where homeowners said goodbye to the tub and installed fabulous showers.
Before: This Salt Lake City, Utah bathroom was cramped and dark.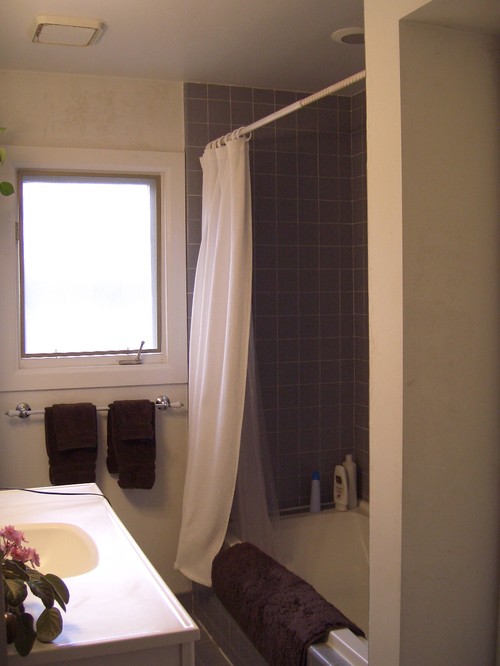 After: A large glass shower allows easy access and a light, bright look.
Before: Tucked away behind a floral curtain, this bath/shower combo was not very inviting.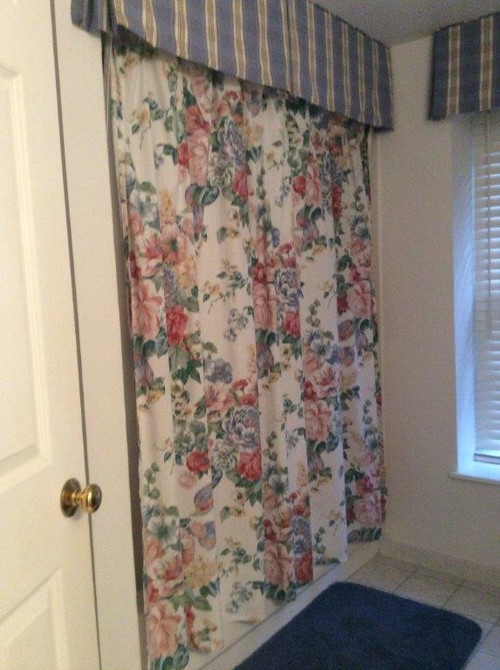 After: Switching to a stall shower opened up the space and made the bathroom feel larger, lighter, and more airy.
Before: With mismatched styles, this bathroom felt very outdated and cramped.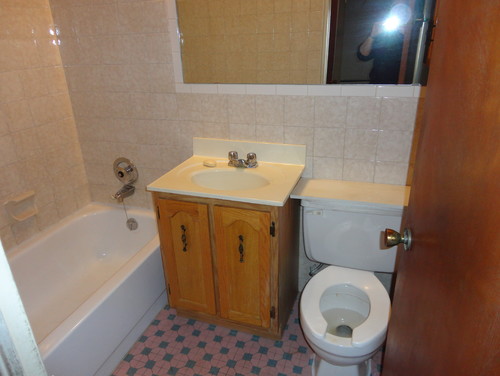 After: The renovated bathroom efficiently used the space and has a lighter, brighter feel, in part thanks to the glass shower enclosure and additional window.
Planning to Make The Switch From Tub to Shower
While looking on Houzz or Pinterest may provide you with lots of ideas for your dream shower, make sure you don't lose sight of the actual space you have. Most of us have bathrooms that are 50 to 75 square feet and that dream shower may need to fit into the footprint of your dated tub. So make sure you begin your project with measuring, planning, and research. Check sites like Houzz for tips on planning. Your measuring and plans need to be precise right down to 1/8 inch. Consider whether you'll have a bench and if so whether it will crowd your available space. Make sure there's adequate distance between the shower and the toilet and whether there is adequate room for a shower door to swing open. Know your numbers for how much space you should have between items so that your bathroom is functional and beautiful. Take your time to consider lighting, fixtures, and finishes.
Some Options to Consider for Your Shower
One option is whether to choose a shower with curbs or without. A shower with curbs has an enclosure to contain water spray and channel it to the drain. The floor has the proper pitch to drain water. This is usually less expensive to install than a shower that is curbless. While more current looking, a curbless shower is a little trickier to install because you must build the drainage slope below the level of the surrounding flooring surface, either by raising the level of the surrounding floor or by lowering the shower pan.
Costs