Long Beach Basics
Long Beach has been described many times as "a small town in a big city." It has the perfect blend of suburban, beachside relaxation and bustling urban life. Thinking of relocating to this amazing city? Here is all you need to know.
Long Beach is centrally located in Southern California, conveniently between Los Angeles and Orange County. The population is 469,000, making it the 7th largest city in California, and the 36th largest in the country. It lives up to its name with 10 miles of beach, but also has 3,100 acres of parks. Long Beach is home to Cal State Long Beach, one of the largest of the Cal State Universities, whose population alone hovers around 37,000. Long Beach has a Mediterranean climate with an annual average of 21 days of rain per year. Temperatures average about 85º in summer and 45º in winter.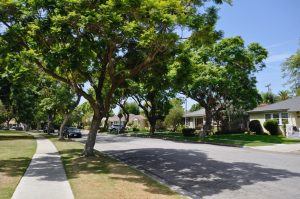 Let's Talk Housing
Before we get to all of the fun aspects that Long Beach has to offer, we need to talk about housing. The housing market in Long Beach is competitive, and the housing market has been on the rise for years. Currently, the median home sales price is $550,000. This, of course, can vary depending on location, size of the home, etc. It is important to note that when considering a move to Long Beach, you need to be aware of your financial situation to know what kind of home, and location, you can afford.
Utilities
When researching average monthly utility costs, the only comprehensive information came based on a 915 sq. ft. condo. Keep in mind that the size of your home, as well as your living habits, contribute to the amount of water usage, electricity usage, etc.
The average cost of utilities (electricity, heating, cooling, water, and garbage) for a 915 sq. ft. condo is $146/month. The average cost of internet for the same condo (60 Mbps or more, unlimited data, cable/ADSL) is $60/month.
Forgetting your utilities set up, or just to receive some more in-depth information, HERE are some of the most popular providers in Long Beach.
Transportation
If you have a car and are moving from out of state, it is important to note that you have 10 days to obtain a new license in California. To receive the physical license, you must provide proof of name, address, birth date, and social security card as well as pass a vision test and pay a $39 at the local DMV. Vehicle registration fees start at $46 and have an additional fee for license plates.
If you don't plan to use your car much in Long Beach (or just don't want to), have no fear. Long Beach is known as being on the most bike-friendly cities in the nation. The pleasant climate and generally flat topography make biking an easy and green way to travel around the city. There are even four major Class 1 bike paths within Long Beach for the more serious cyclists to take advantage of. Aside from biking, other transportation alternatives include the Long Beach Transit buses ($1.25 per ride), the Aqualink and Aquabus water taxis, the Blue Line train that goes straight to DTLA, and the city's own Long Beach Airport.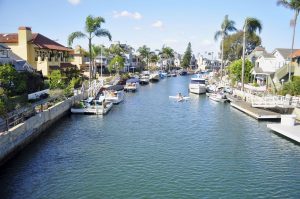 Long Beach Neighborhoods
Long Beach is home to about 30 different neighborhoods; each with their own personality. Before relocating to Long Beach, it is important to do your research on these different neighborhoods, or visit in person if you can, to figure out which location is right for you. We have a full breakdown of each Long Beach neighborhood, but here are some of our favorites to get you started: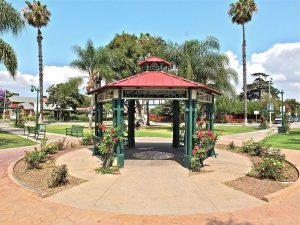 Rose Park
A favorite neighborhood of ours, Rose Park is full of unique craftsman homes with vintage charm. Truly embodying the "small town feel" there is a very active neighborhood association hosting several events throughout the year.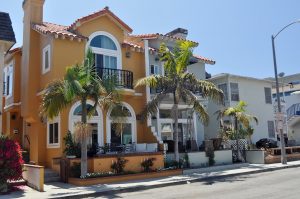 Belmont Shore
Belmont Shore is one of the best neighborhoods for that true beachside living. The neighborhood is bordered by the Pacific Ocean on the south and the Alamitos Bay on the east, perfect for those who want to take advantage of all of the beach and water activities. The main corridor, Second Street, is lined with shops, restaurants, and bars, and is the location of many annual events.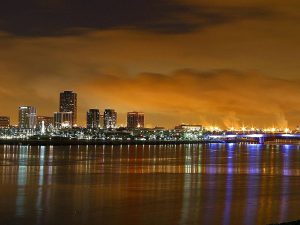 Downtown
Downtown: As one might expect, Downtown Long Beach is a bustling hub of urban activity. Dozens of shops, restaurants, craft breweries and art murals line the streets. Attractions like the Long Beach Convention and Entertainment Center and the Aquarium of the Pacific draw thousands of visitors each year. Downtown Long Beach is the perfect blend of urban living with an ocean view.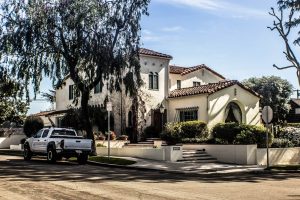 Bixby Knolls
The Bixby Knolls quarter of Long Beach is located in the north of the city. It is an area that is one of the furthest from the ocean but is full of charm and character. Here, vintage shops and quaint cafes abound. The monthly First Friday Art Walk brings artists and visitors alike. Homes here range from charming Spanish style homes to large mansions in nearby Virginia Country Club.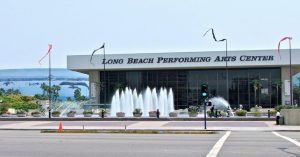 The Fun Stuff
Art Art Art
Long Beach is all about the arts. From major museums such as the Museum of Latin American Art (MOLAA) and the Long Beach Museum of Art (LBMoA) to the POW!WOW! street art decorating Downtown, there is always new art to be seen and enjoyed.
It's a Taco Heaven
Long Beach has one of the highest percentages of places serving tacos anywhere in the country.
All of the Annual Events
It seems there is an annual event almost every week here in Long Beach! There is an event for just about everything. Some of our favorites include the Long Beach BBQ Festival, the Long Beach Pirate Invasion, summer Moonlight Movies on the Beach, and the Queen Mary's Dark Harbour.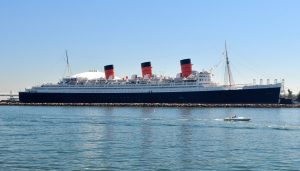 The Queen Lives Here
No, not the Queen of England. We are talking about the Queen Mary. Once one of the most renowned ocean liners of the early 1900s, she now sits permanently in the Long Beach harbor. Dozens are events are held within and outside the ship, though her
We Have Our Own Naples
You don't have to go to Italy to see the canals of Naples. You can just head to Naples, Long Beach instead. Our Naples include some of the most extravagant mansions in the city, peaceful walkways along the water, and paddle boards and gondolas meandering through the canals.
Parks and Gardens Everywhere
As previously mentioned, there are 93 parks within Long Beach, covering 31,000 acres. The largest is El Dorado Park on the eastern edge of Long Beach, while one of the most unique is the Earl Burns Miller Japanese Garden on the Cal State Long Beach campus.
Diversity
Long Beach is known as one of the most diverse cities in California, and even in the nation. There are people in Long Beach from every walk of life, adding to the unique personality of the city.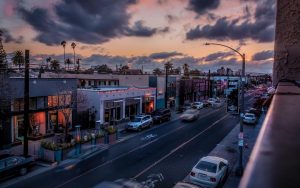 Is your dream home waiting?
Click here for more information on moving to Long Beach.
If you are thinking of making a move, we are here to help. Give us a call to schedule an appointment.