If you're searching for a neighborhood of custom homes that's convenient to good schools, shopping and restaurants, you may want to check out Lakewood Village.
Lakewood Village, sometimes simply known as "The Village" is a community in the northeast part of Long Beach. It is surrounded on the north, west and east sides by the city of Lakewood. (The boundaries are Del Amo on the north, Carson on the south, Lakewood Boulevard on the West and Bellflower Boulevard on the east.)
Currently, homes in Lakewood Village start around $500K and go upwards to $1,000,000 or more. At the peak of the real estate market, prices approached $2 million. The lots in this neighborhood are large, averaging about 9,000 sq. ft. with some even larger.
The homes in Lakewood Village range from small 2 bedroom cottages to spacious mansions with more than 4,000 square feet. Architectural styles in the neighborhood include Tudor, Cape Cod, Medieval, Ranch, Spanish Colonial, Streamline Moderne, Craftsman and more. Because of the varied architecture and the fact that the streets have no sidewalks, the neighborhood has a different feel than surrounding areas.
Lakewood Village is convenient to the 91, 710, 605 and 405 Freeways, the Lakewood Center mall, Lakewood Country Club, top-rated schools and the Long Beach area.
Here's another example of a Lakewood Village home: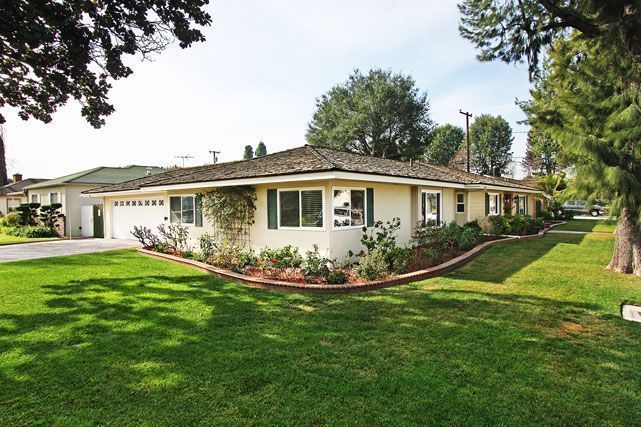 Current Lakewood Village Listings