ome Prices in Greater Long Beach Area Rise As Inventory Remains Low
The Southern California housing market continued to sizzle in August as home prices in Southern California rose again. In Los Angeles County, the median home price climbed 9.4% to a record $580,000.
In Long Beach, the median home price in August rose to $622,500, which is 13.4% higher than a year ago. The inventory of homes for wale was 20.7% less than a year ago.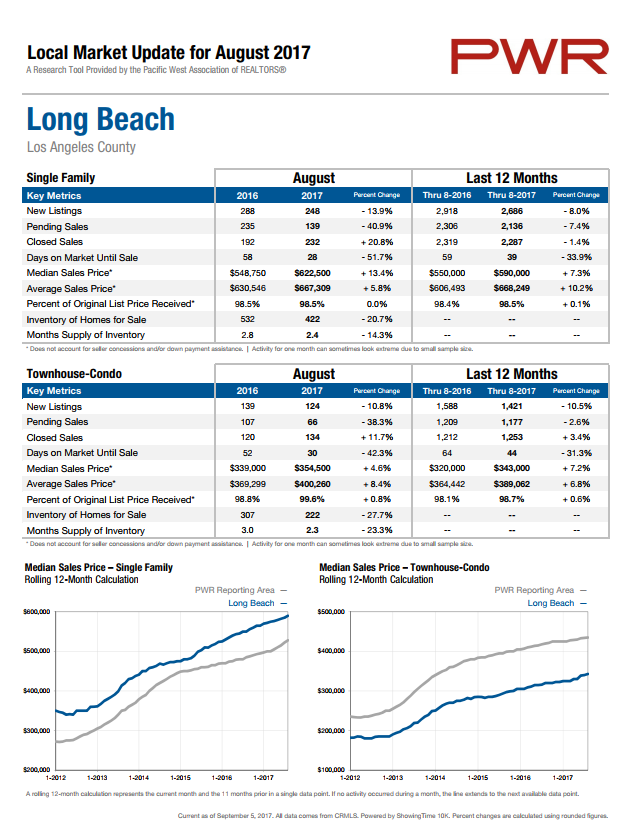 In Lakewood, the median home price in August was $569,500, up 8.5% from a year prior and the inventory of homes for sale was just slightly lower than a year ago. Still, with less than a two months' supply of homes for sale, Lakewood is definitely in what's considered a "seller's market."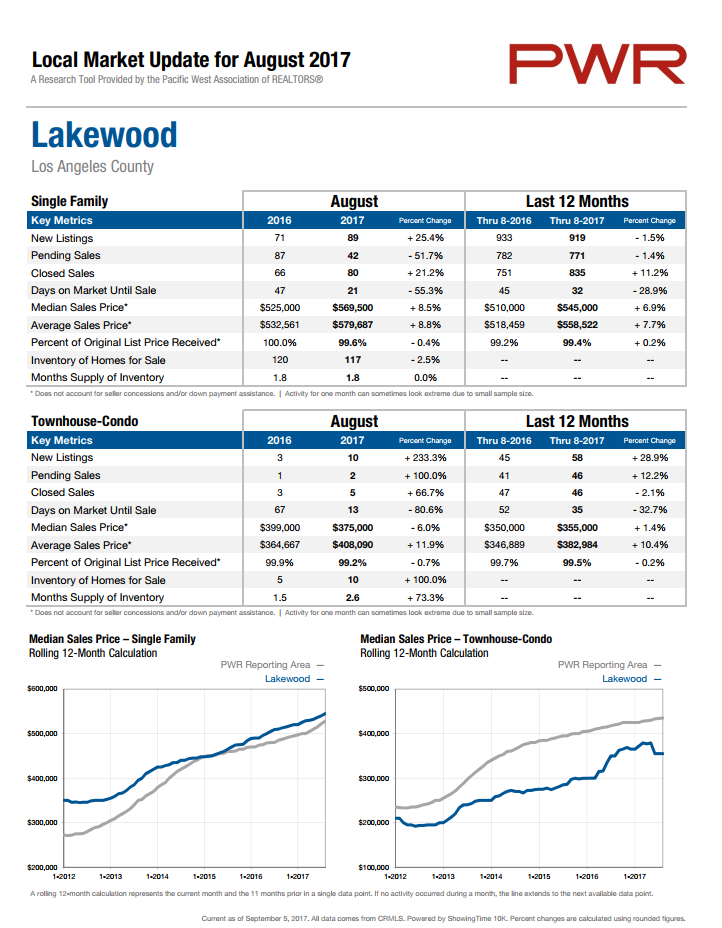 In Signal Hill, the last 12 months has shown an increase in prices, yet the median price in August showed a decline and inventory showed an increase.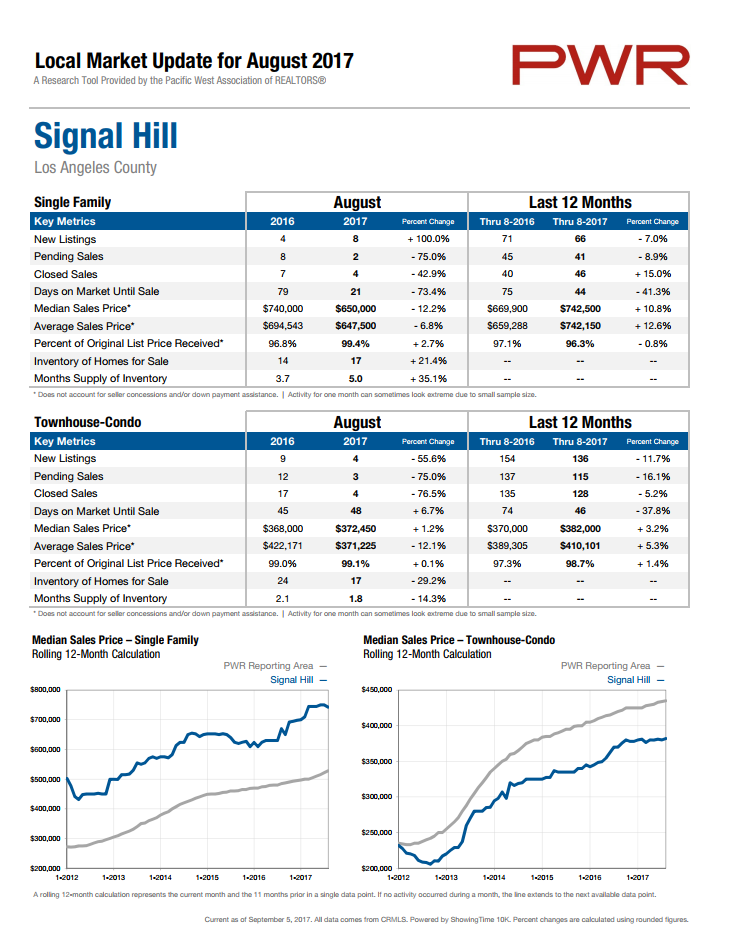 Like Signal Hill, Seal Beach prices have gone up over the past 12 months but the median home price in August was lower than a year ago. The inventory of homes for sale has remained relatively even. Prices for condos in Seal Beach were up 17.6% in August while inventory was down by 43.2%.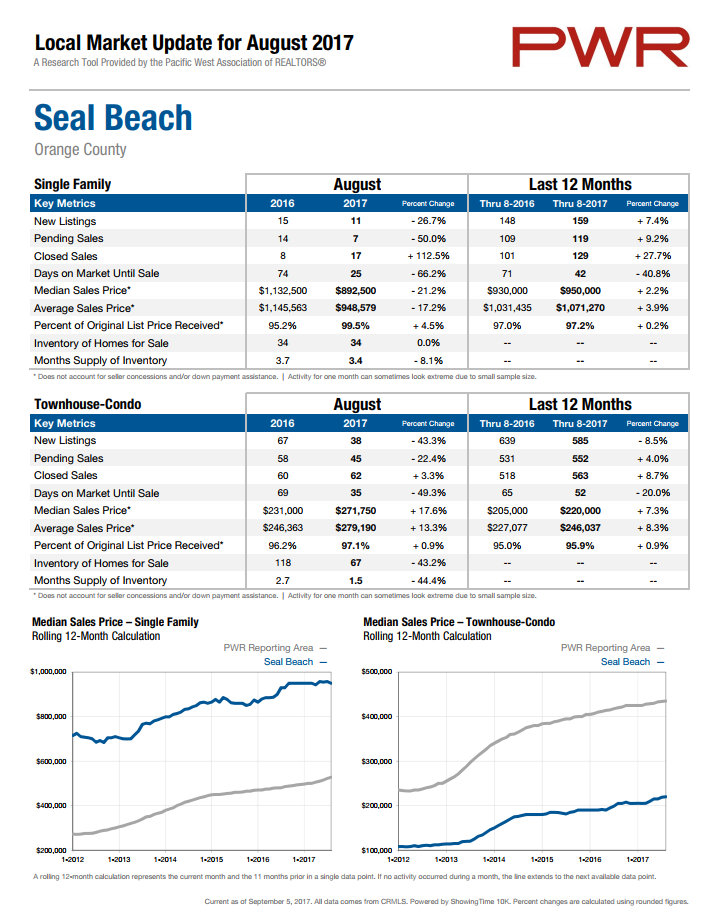 Los Alamitos saw an 18.6% jump in the median home price in August, rising to $885,000, while inventory remained relatively stable.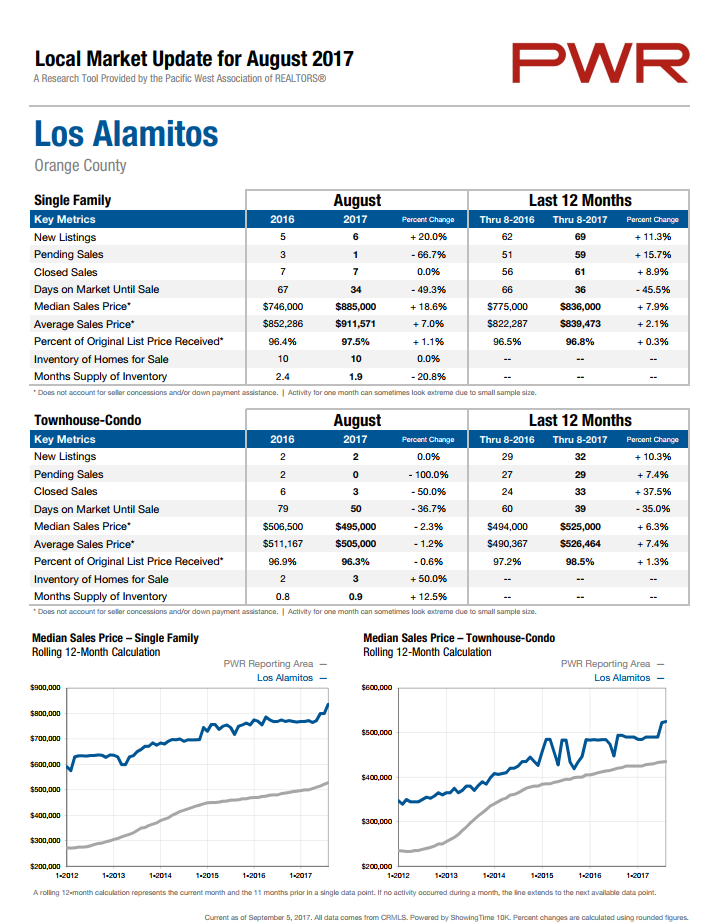 August tends to mark the waning of housing activity ahead of the school year. Not all buyers and sellers have children, but there are enough parents that do not want to uproot their children during the school year to historically create a natural market cool down before any actual temperature change.
As we move into the fall, competition is expected to remain fierce for available listings. Savvy sellers and buyers know that deals can be made well into the school months, as household formations take on many shapes and sizes. October and November are typically very active months for real estate sale in our area, and with the inventory remaining critically low in many neighborhoods, potential home sellers might be well advised to take advantage of the current market environment.
As you can see from the graphs below, price trends and inventory can vary greatly from area to area within the same city. Don't see your Zip Code? Or want to find out more precisely what your home is worth? Simply scroll to the bottom of this post and fill out the form for a comprehensive report.
Real Estate Market in 90712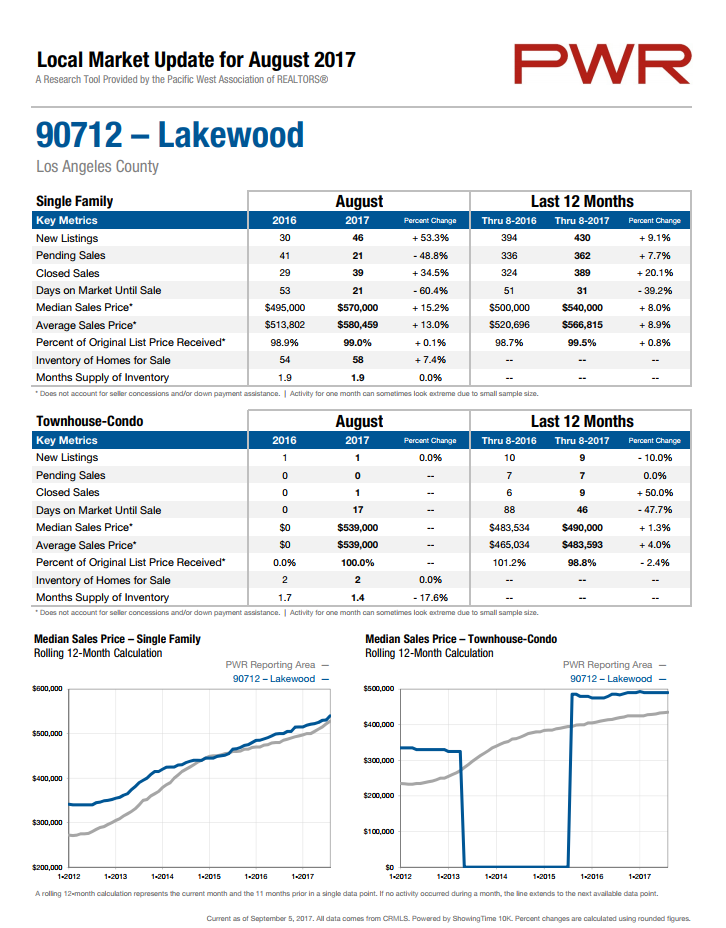 Real Estate Market in 90713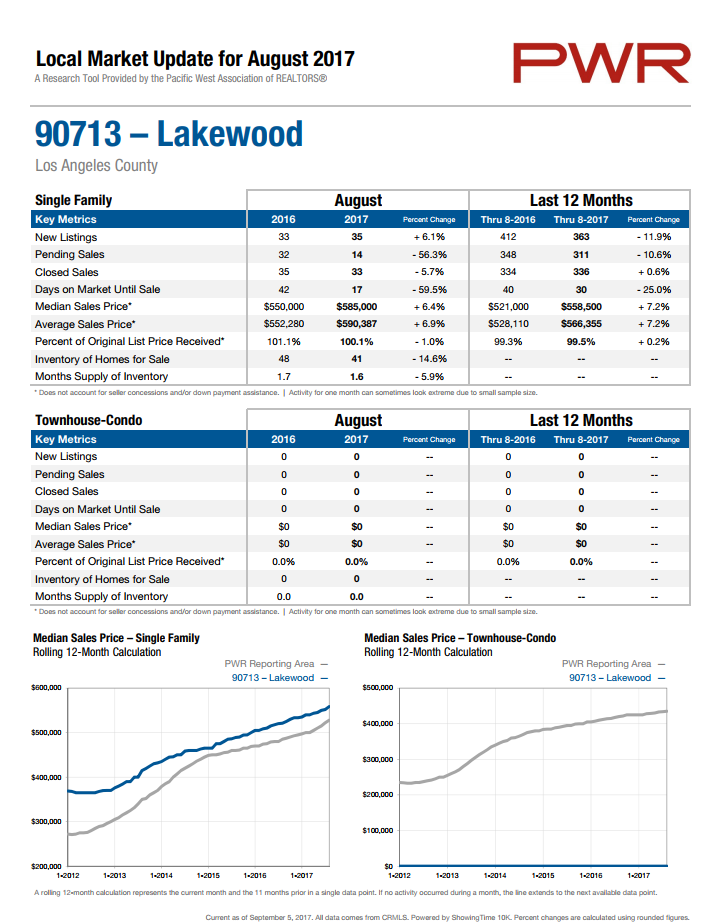 Real Estate Market in 90755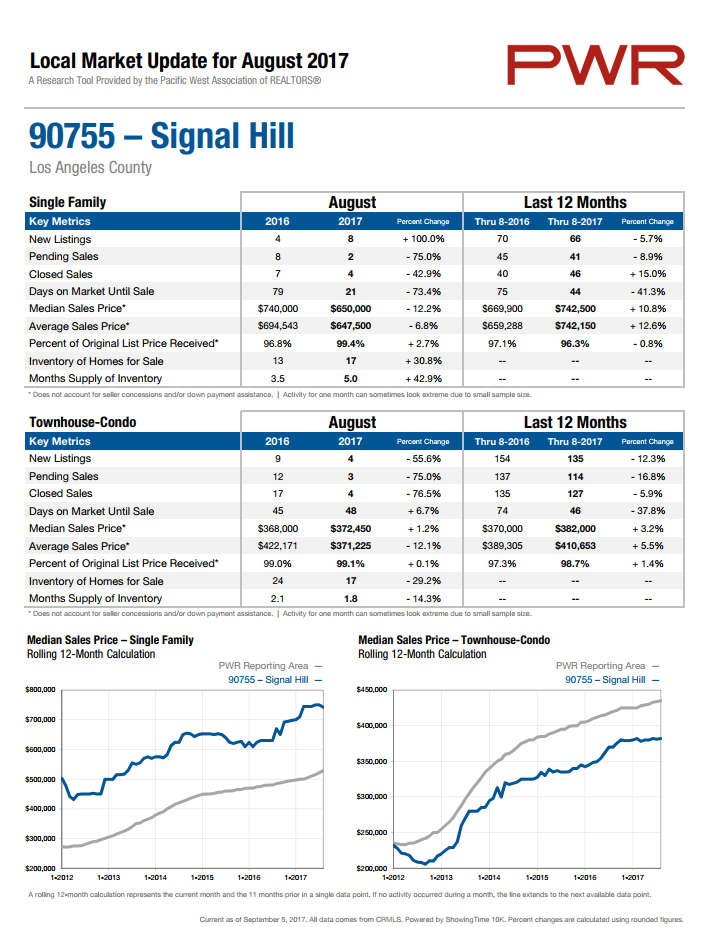 90802
Real Estate Market in 90802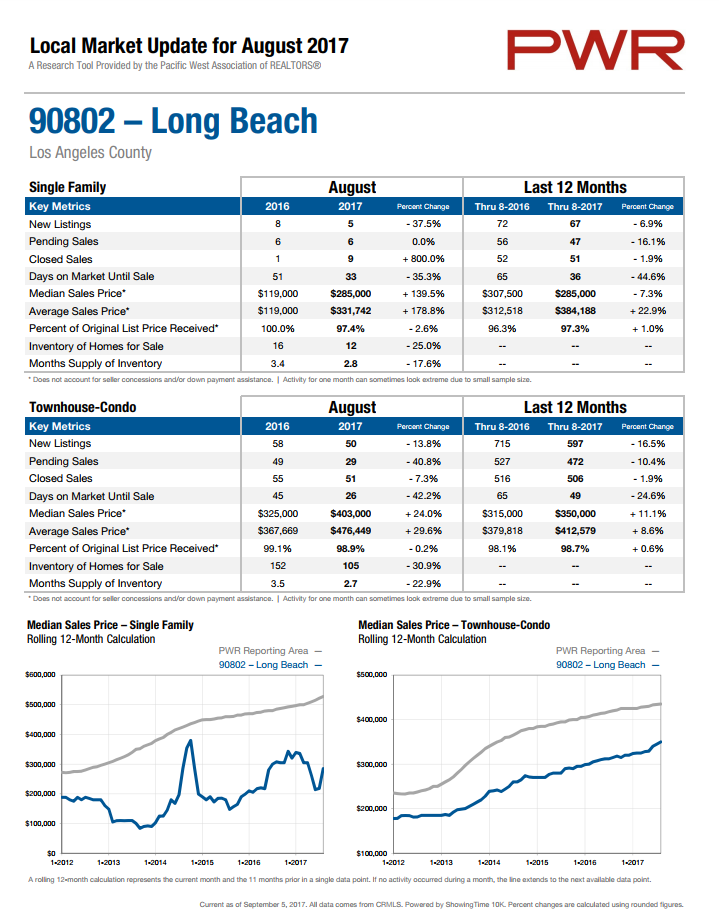 Real Estate Market in 90803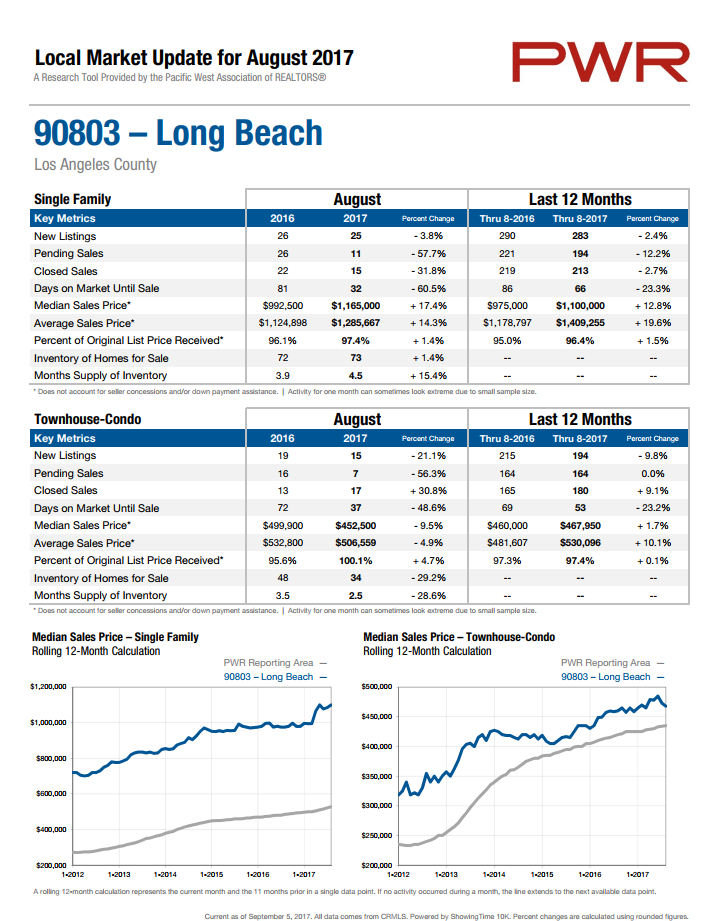 Real Estate Market in 90804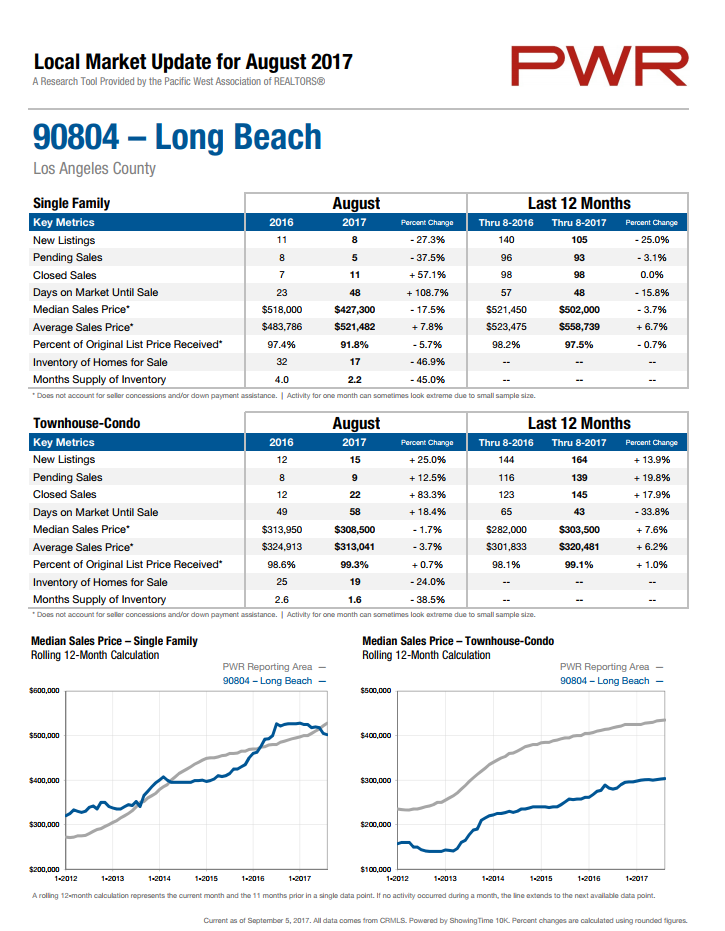 Real Estate Market in 90805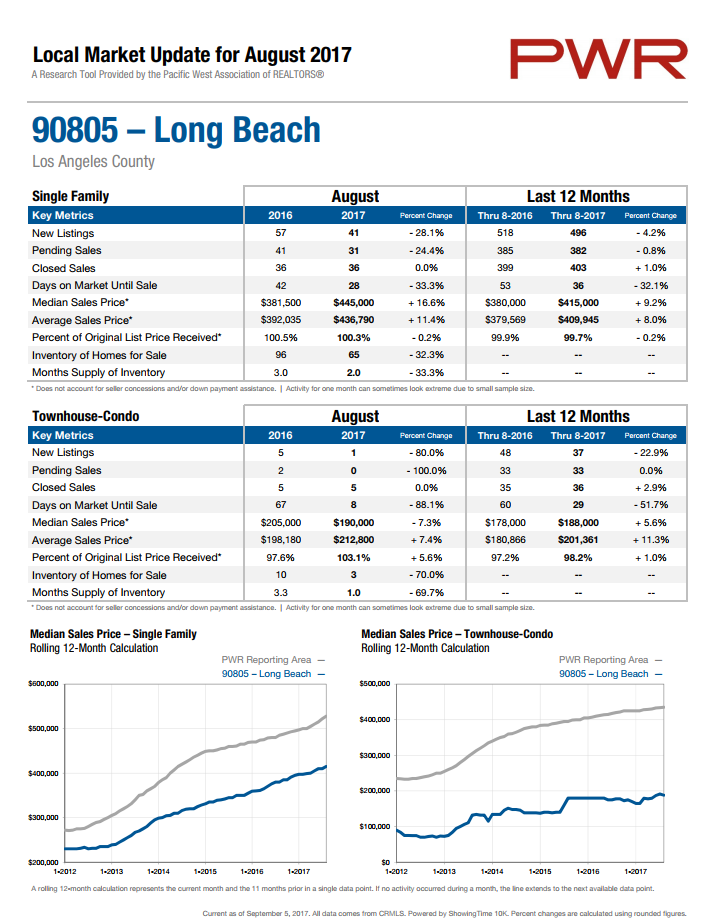 Real Estate Market in 90806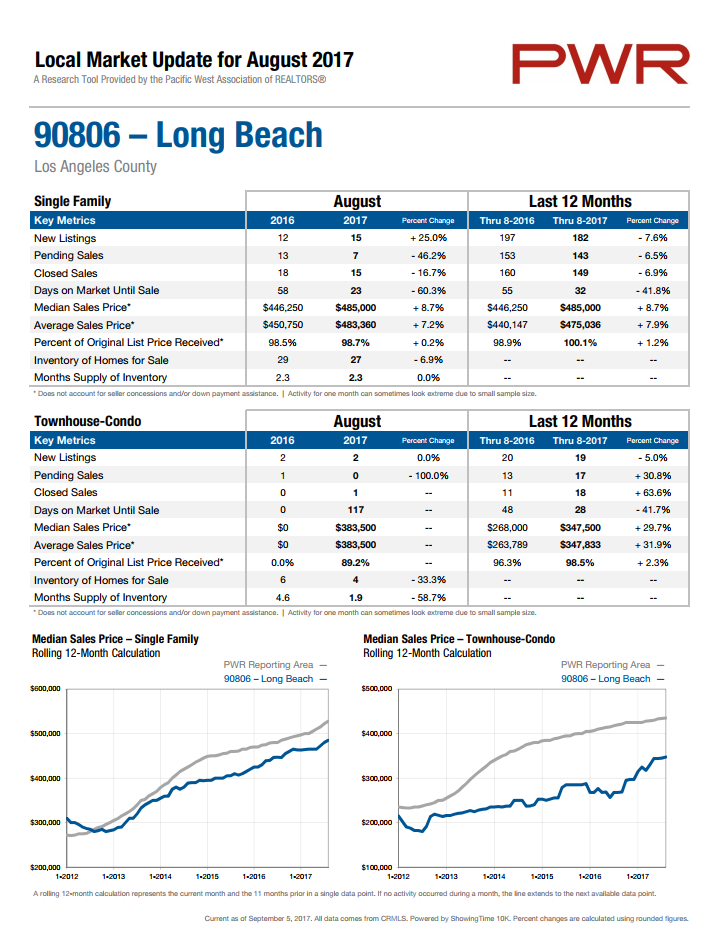 Real Estate Market in 90807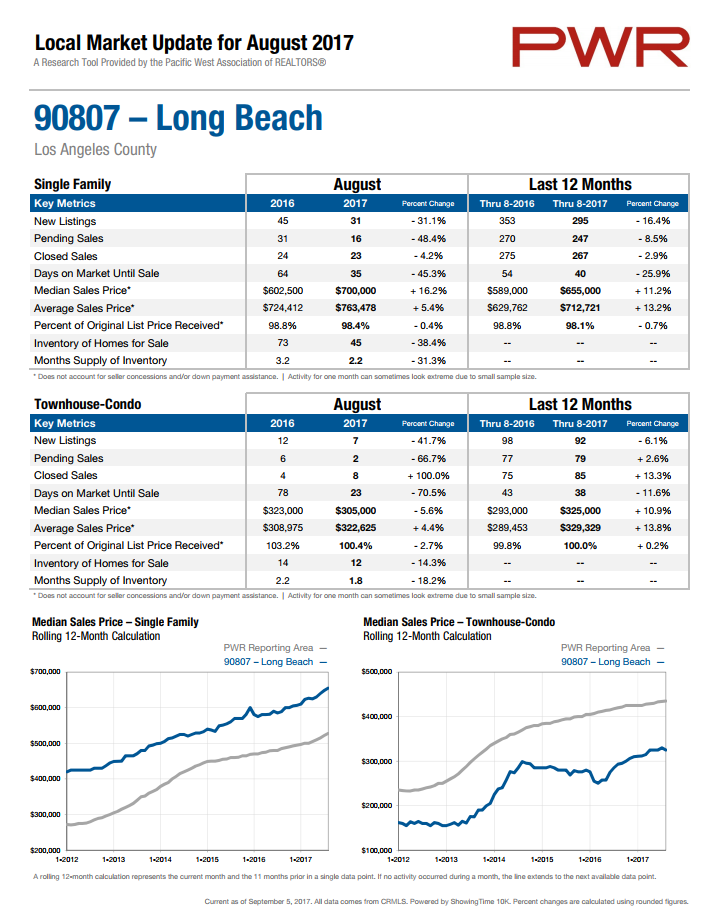 Real Estate Market in 90808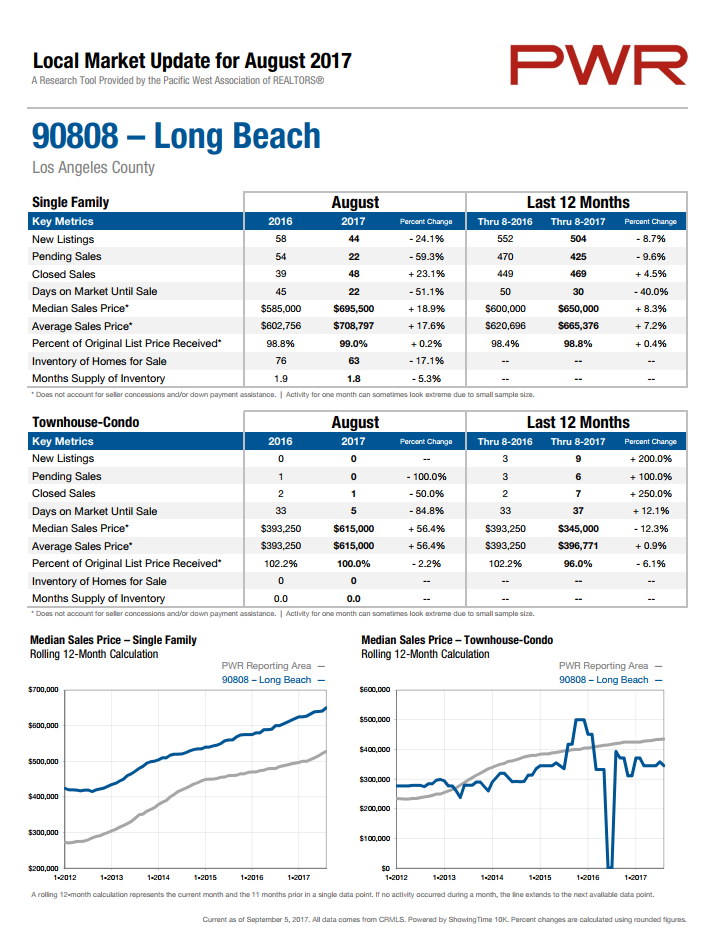 Real Estate Market in 90814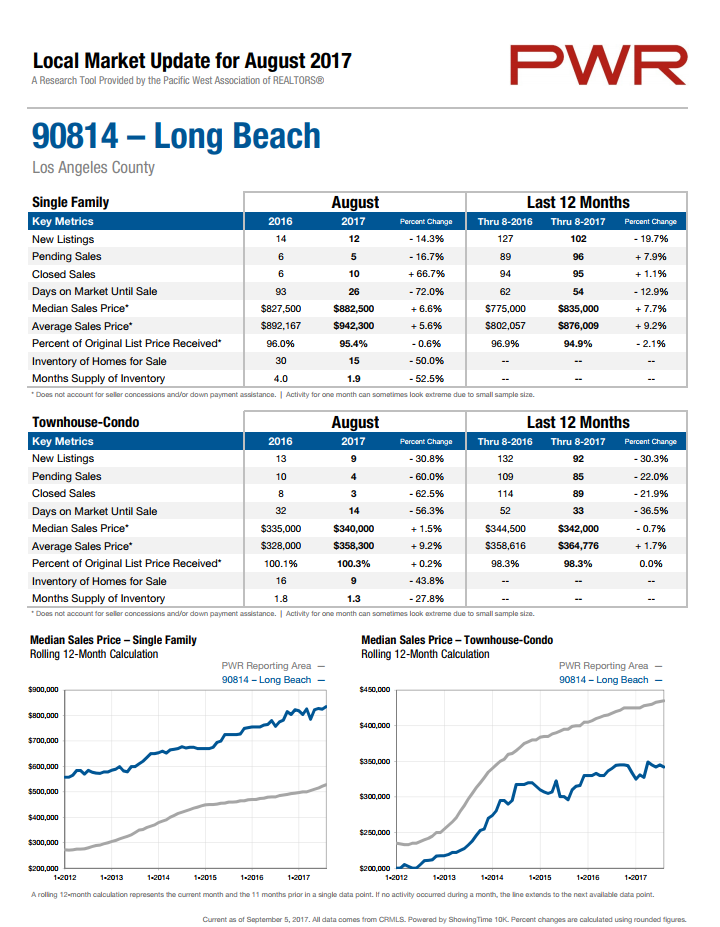 Real Estate Market in 90815