Summer Fun
Long Beach Junior Lifeguards, LBJGs, kicked off summer 2015 with a splash! The Long Beach Fire Department Lifeguards – Marine Safety Division welcomed more than 500 youths to the program's 46th summer. This is not day care or even day camp. It is a special group of youths 9 to 17 years old that are ready to spend six weeks of summer dedicated to learning the ways of a lifeguard.

Long Beach Junior Lifeguards Program
Every day Marine Officer Jeff Gillot oversees ten instructors as they help prepare future generations of lifeguards. Before the program even starts, there is a selection process that determines which youths will be able to participate. Each new JG must pass a required swim of 100 yards in under two minutes. Once the tests are passed, and all ten instructors have their 25 JG assigned to them for both the morning and afternoon sessions the fun and hard work begins.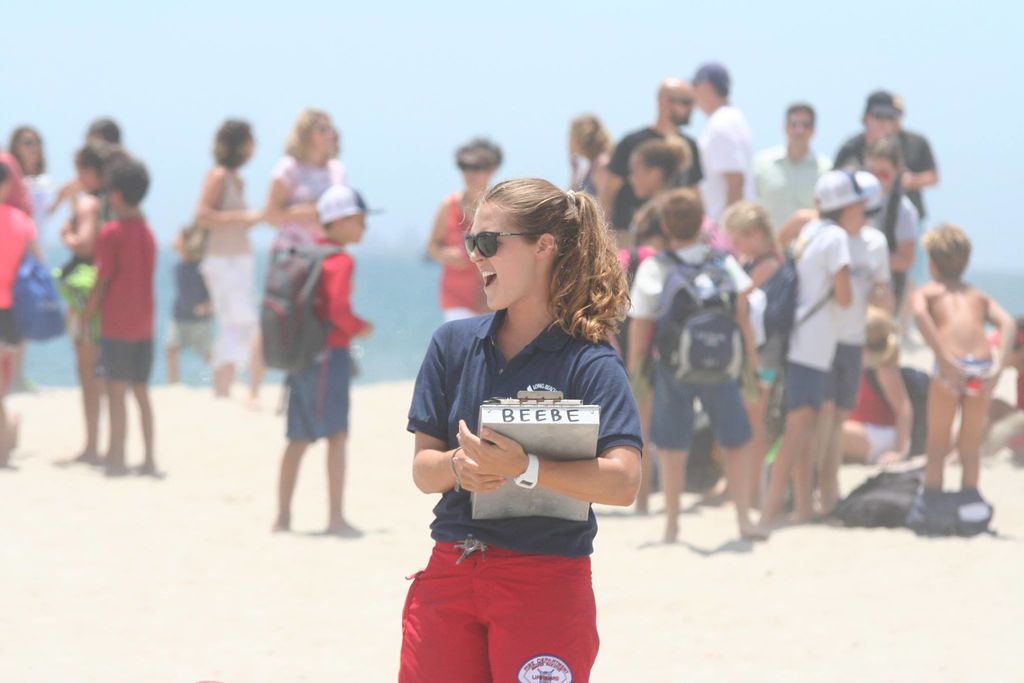 Every day for three hours a day the JGs will receive instruction in lifeguard rescue techniques, emergency medical first aide, ocean sports, physical conditioning, and public service. This may sound very academic and pragmatic, yet the program also includes field trips, beach games, and competitions at other beaches.
Junior Lifeguard State Regional Competition
The biggest completion is the state regionals. This year it will be held at Huntington State Beach. This is an all-day event where junior lifeguards from as far north as Santa Cruz and as far south as San Diego will complete in long swims, beach races, games of flags, paddle contests, and ocean rescues. The winners of these events will go on to compete in the national championships at the end of summer in Florida.
Iron Guard Event
At the end of the six week program the JGs will compete in the ultimate test of strength an endurance at the Iron Guard, formally known for the past 45 years as the Stud Ironman. The name has changed, but the event is still the crown jewel of the summer. The junior guards as well as hundreds of other athletes prepare all summer to compete in this Ironman event. They will run four miles in the sand from Lifeguard Tower at 1st place to the tower at 72nd place. They will also stop to swim 15 different buoys including around the Belmont Pier, swimming a total of two miles.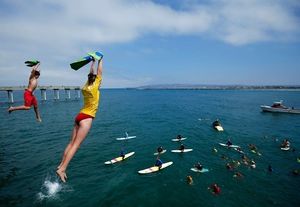 There are so many rules and regulations in today's world. You never hear parents tell their kids to go outside and play, and be home in time for dinner. The junior guard program allows parents to give their children freedom to jump off piers, jetties and floats, run through the streets without shoes, get sand everywhere, and just have fun. A true coming of age experience supervised by the Long Beach Lifeguards. This program not only physically conditions the JGs it gives them the confidence they need to be in control of themselves and their environment. It also emphasizes the importance of teamwork and friendship. Again, more than day a camp, a true gift that will last a lifetime.
History of the Long Beach Lifeguards
Long Beach was one of the fastest growing cities in the early 1900s because of the great railroad system. The city received hundreds of people a day excited to visit the "Queen of Beaches." The surf was grand, and so were the rips. So the Virginia Hotel hired the first "Tag Man" a person that would tag and pull people that were trouble out of the water. In 1906 the city of Long Beach hired 16 men that were excellent swimmers to guard the beaches and save lives. Roy (Dutch) Miller became captain of this elite group of men in 1922.
Dutch Miller was instrumental in bring a tradition of innovative tools and resources to the lifeguards. He incorporated the paddle board a gift he received from Duke Kahanamoku, a competitive swimmer from Hawaii. He also worked with a local tin shop to create the torpedo can, still used today by every lifeguard. They carry the torpedo can at all times. He was even responsible for acquiring the first power boat to help with ocean rescues. Dutch Miller's brother, Vic, was also a lifeguard and he became the first skipper of the power boat on July 1, 1924.
Dutch Miller and Pat Flynn together founded the Junior Lifeguard program in 1946. It was a way to train future lifeguards, and educate more people about ocean safety. Even today the youths that are selected wear their uniforms with pride because they value the tradition and history of this program. In fact, Pat Flynn spoke on the first day of junior guards. He told the JGs that this a memorable time in their life, and that the friendships they make this summer will last forever. He also explained the importance of being a junior guard because one day they might be called on to save a life, and they will be prepared.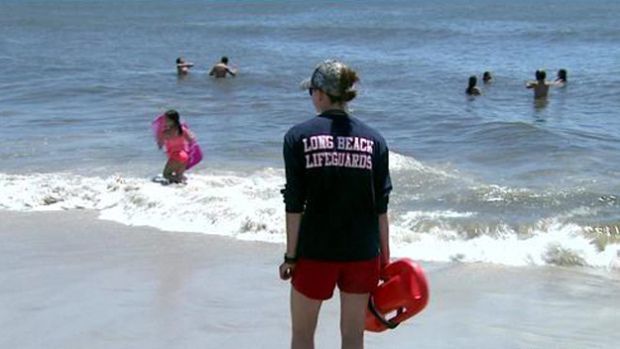 The mission of a Lifeguard is to stay vigilance and save lives. Every day the Long Beach Lifeguards and Junior Lifeguards are living up to this standard with their skills, dedication, and heart.