Home to 19 Division I Sport Teams
There are more than 300 Long Beach State student athletes that make up 19 Division I Sport Teams. California State University Long Beach (CSULB) is also home to exceptional competitive sports facilities in California. This includes one of three pyramids in the United States, a marquee tennis complex, and a baseball stadium, Blair Field, which has housed many major league players.
The CSULB baseball team, also known as "The Dirtbags," ended their 2015 season with a great sweep in the three day series against the UC Davis "Aggies," May 16-18. This puts the team in a .500 position in the Best West Games. Long Beach State has a long history of producing great Major League Baseball Players including Troy Tulowitzki and Evan Longoria. On opening day, April 5, 2015, there were 12 Dirtbag Alumni, the dirty dozen, suited and ready to play ball. Long Beach State has produced 46 MLB players to date, and Jered Weaver opened for his seventh season with the Los Angeles Angles. In fact, more Dirtbags have played in the majors in each of the last four seasons than any other college or university.
Long Beach State has several names for its athletic teams. The name "49ers" honors the year the university was founded, and for the prospectors of the Gold Rush 100 years before that. However, the baseball team became known as "The Dirtbags," after hiring Coach Dave Snow. The team practice on a dirt field and would return to the lockers rooms covered in dirt. Hence the name, "Dirtbags," and one of the most successful teams in the school's athletic history. Ranked in the national top 35. They have appeared in 17 out of the last 20 NCAA tournaments. However, the school also has an unofficial name, "The Beach," because it is the only West Coast University with the word beach in its name. You can hear "Go Beach!" chanted at all sporting events.
Not only does Long Beach State have talented student athletes, but they have true scholar athletes. The women's Cross Country Team was named by the 2015 US Track & Field and Cross Country Coaches Association as the 2015 Division I All – Academic Team. They had a combined 3.09 GPA finishing higher than the UCLA Bruins. This might be one reason US News & world Report named Long Beach State one of the top five public comprehensive universities in the Western United States. They also have some serious bragging rights when it comes to their athletes. They have had the honor of having at least one of its own athletes participate in every summer Olympics since the school was founded in 1949.
Don't miss a game. You can download all sports schedules directly to calendar on your phone from the school website. If you cannot make a game, no worries you can listen to all events on line at longbachstate.com.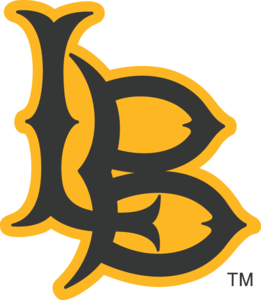 GO BEACH!