Support Local Long Beach Businesses
There is great value in supporting local business owners. It builds community, strengthens your local economy, and most importantly you get to meet your neighbors. Makai's Coffee is a great local's spot nestled in the Broadway Corridor, a stretch of East Broadway in Long Beach between Downtown and Belmont Shore. This neighborhood is filled with independent restaurants, bars, specialty stores, and many historic houses.
Makai means "towards the sea" in Hawaiian, and that is a perfect name since the coffee house is on the corner of Temple and Broadway. If you look south down Temple Ave you can see the ocean. Also, owner David Loomis is from Hawaii. Not only does the café have a Hawaiian name, once inside you can feel the Aloha Spirit. Chanel Weninger, Makai Barista and CSU Long Beach Graduate, describes it best, "The vibe is mellow and friendly. You can get work done. "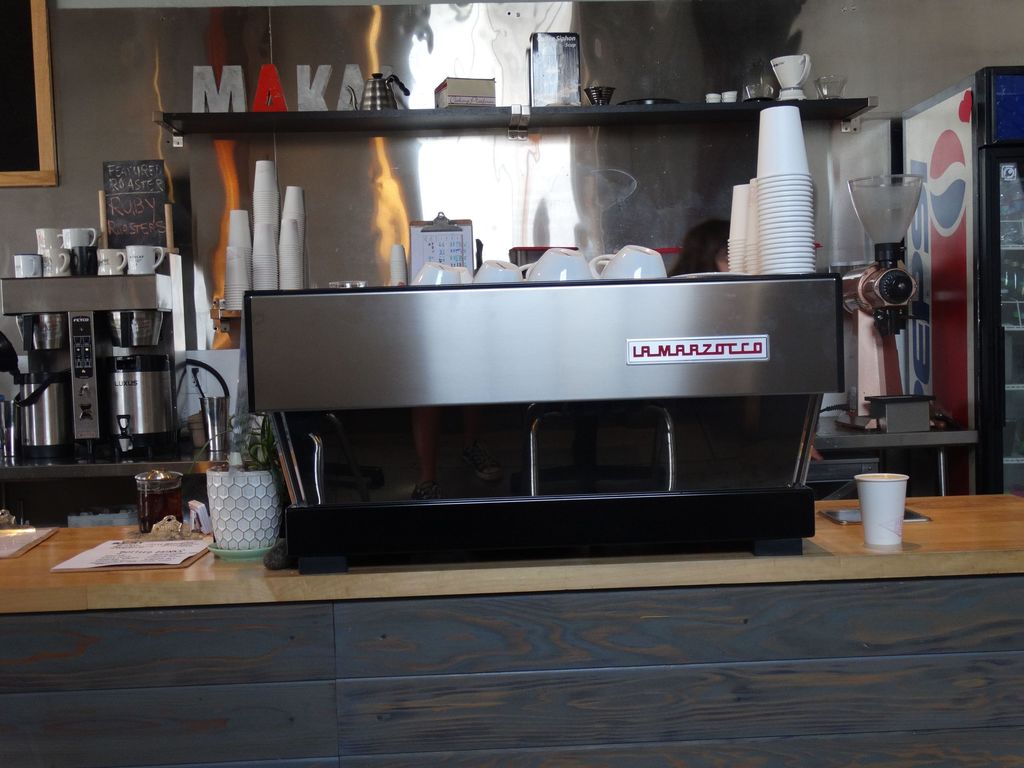 Loomis opened Makai Coffee two and half years ago after leaving his job in the movie industry. He was inspired by his brother who is a coffee roaster in Seattle, Washington. There are several reasons why this coffee house is different from the others. He does not roast his own coffee. This allows him to highlight great roasters from all over the country. This month he is featuring Ruby Roasters from Wisconsin. Also, the menu is unique in that it offers only coffee drinks that complement the espresso.
Another reason why the coffee tastes amazing is that most cafes use hazelnut syrup as a sweetener, and at Makai's they use macadamia nut syrup. The milk used in the coffee is also a key component to wonderful flavor. Only locally hand pressed Almond Milk is used in the coffee. It is made in small batches and is a mixture of macadamia nuts, almonds, and dates. Again, infusing the Hawaiian culture here on the mainland.
If mocha is your favorite drink, then Makai's is a must. The ganache is made in house, and adds a genuine chocolate flavor. One customer drinking a mocha said, "The mocha is the best I have ever had. The chocolate is delicious, yet I can still taste the bold coffee flavor." The Gibraltar is wonderful. It is espresso cut with a small amount of warm milk. The ratio of milk to espresso is between 1:1 and 1:2, and is added after the espresso.
Makai's boasts a beautiful mural on the outside of the building. It is the perfect introduction to an extraordinary experience. The bright red coffee cherries foreshadow the fresh, rich, and aromatic coffee you will receive inside. Makai's mission statement says it all, "To provide the purest coffee for our customers." Next time in town be sure to visit Makai Coffee at 2771 East Broadway Ave. Long Beach, CA. 90803 – open daily from 7 am to 7 pm.
Aloha from Makai Coffee!