The Shannon Jones Team has Grown!
Meet the Newest Members of our Team!
The Shannon Jones Team has grown recently to better serve our amazing clients. Get to know the newest team members here:
Stephanie Anderson, Buyer Specialist: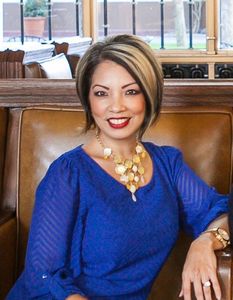 Stephanie's specialized training and professionalism helps makes the home buying process smooth for her clients. Her goal is to serve her clients for life and build a relationship based on her commitment to excellence, integrity and honesty. Before pursuing a career in real estate, Stephanie ran a successful event planning business for over a decade. Family and friends are very important to Stephanie and enjoys planning parties as well as traveling and creating memories everywhere she goes.
Summer Vance, Buyer Specialist: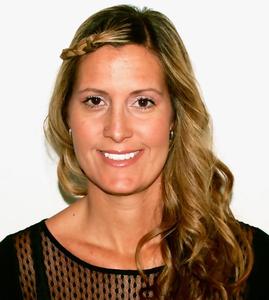 Although she's relatively new to the team, Summer has been working in the real estate industry for five years.  Prior to Keller Williams, Summer was with Main Street Realtors in Long Beach, CA. She also spent 7 years at Wachovia Securities, where she helped provide  investment planning and management services for high net worth individuals.  As a Realtor,  Summer enjoys helping people embark on new stages of their lives and believes in putting clients' needs first. She lives in Rossmoor with her husband and two children and enjoys gardening and surfing in her spare time.
Alida Schat, Marketing Manager:
Alida oversees marketing for the team's listings, including flyers, postcards, online presentation and social media, ensuring that each property receives maximum exposure in the best possible light, reaching the prime target market of potential buyers.  Alida also manages the team's blog and newsletter, providing interesting content for past and current clients, and the community. When she's not focusing on creating the perfect marketing package for each home, Alida can most likely be found playing beach volleyball on one of the many beautiful beaches in southern California.
Joanne Loretz, Client Care Specialist: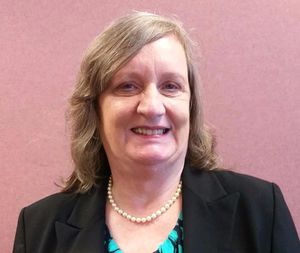 Joanne Loretz has 40+ years of experience in call center management in the customer service industry. She loves assisting people in resolving issues and making things as easy as possible in a complex world. She first came to The Shannon Jones Team as a client herself and loved the incredible attention to detail and ease of buying AND selling a home.  She strives to pass on that same feeling to others as they work with the team. Joanne is an animal lover and enjoys spending time with her dogs, gardening, as well as traveling and exploring other cultures.
The Rest of The Shannon Jones Team
The Shannon Jones Team has been serving the greater Long Beach Area for almost 20 years and we look forward to many more!
Shannon Jones, Real Estate Consultant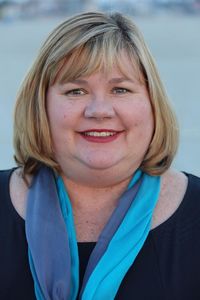 Shannon Jones has been selling real estate since 1998 and specializes in listing and marketing homes. She has consistently been one of the top Realtors in the Long Beach area. Prior to her award-winning career in real estate, Shannon had successful careers in journalism and public relations. She holds a bachelors degree from UC Irvine and a masters degree from UC Berkeley. Shannon holds E-Pro, CDPE (Certified Distressed Property Expert), and PSC (Pre-Foreclosure Specialist) certifications. Shannon is very personable and maintains a very strong moral compass, always putting the best interest of home buyers/sellers above monetary goals. A California native, Shannon enjoys gardening, travel, reading, cooking and poker when she's not selling homes
Brad Jones, Real Estate Consultant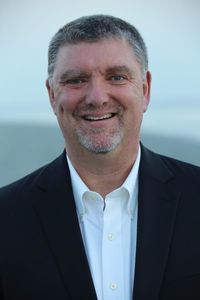 Brad Jones obtained his real estate license and joined the team in 2003. His degree in construction engineering and work in project management & sales in the electrical manufacturing industry provides him with great perspective on the homes the team sells. In addition to working with buyers and sellers, Brad oversees photography for the team, coordinates inspections & repairs, and manages many other functions. He has the eye of a hawk and so is our go-to proofreader for all listing materials and marketing campaigns. Brad was raised in Arizona but has come to love California, specifically the Long Beach area. He enjoys traveling and is a member of several wine clubs.
Aimee Abad, Executive Assistant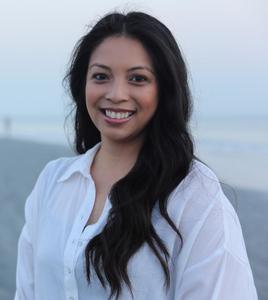 Aimee is The Shannon Jones Team's customer service backbone: she is our go-to-gal for transaction coordination, database maintenance, and top-notch client satisfaction. With over 9 years experience in real estate in administrative and customer service roles, Aimee strives to make the home buying or selling process as easy and stress-free as possible. Her extensive knowledge of the entire transaction process, her flexible personality, and her excellent critical thinking skills make her an essential component of our team's overall approach to thorough and thoughtful client service. If you need help, Aimee is here and happy to assist! When she is not focusing on making sure everything is flowing smoothly at work, she loves spending time traveling (her favorite destination so far is Hawaii!) and relaxing with her family.
Interested in buying or selling a home in the greater Long Beach Area? Our team is here to help!
Give us a call today at 562.896.2456 or just fill out the form below.