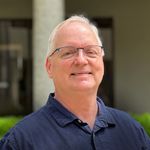 Michael Pack
Real Estate Agent
A little bit about me...
Michael Pack has been helping buyers and sellers in the Long Beach area for over 20 years. As a native Southern Californian, you could say he is powered by sunshine.
Michael obtained his business degree in marketing and has worked in marketing/sales for a few different consumer packaged goods companies before turning his eye to real estate. Owning a home was something his mother instilled in him at a young age and as soon as he was able, he bought his first home. Since then, he's been motivated by helping others realize their dreams of owning and investing in real estate.
Being kind, honest, loyal, and fair have all been important values to Michael throughout his life. These attributes are always present when he's dealing with his clients and fellow agents, which is another reason why he chose to join the Shannon Jones Team. "Having a team not only helps me better serve my buyers and sellers, but having a team that shares my values, makes this collaboration a dream," says Michael.
When Michael is not selling real estate, he likes to recharge his "batteries" with travel by land and sea. He has traveled extensively over the years and enjoys putting a new pin on the map with every new adventure. He also enjoys researching Long Beach local history and his own genealogy. Michael lives in Long Beach with his partner, Bob, and after raising two children, they are now caring for their four, yes four, cats! Those spoiled cats even have their own outdoor catio to lounge and play in.
DRE #01352651