The Consumer Electronics Show (CES) in Las Vegas continues to add new smart objects year after year. With an increasing focus on an internet connected house, and more people embracing this market, the 2017 CES offering were strong for smart homes. Here's some of the newest and best innovations for this year's smart homes, with practical applications in any household.
Breezi Airpulse: AC Maintenance
The Breezi Airpulse touts itself to be the "check engine light" for your air conditioner and heater. As a primary interest that home buyers have when looking into houses, Breezi represents a unique opportunity to keep your energy costs low.  The small probe sits at air vents, monitoring for poor air flow and potential problems.  Via the attached phone application, this make deciding when to switch out air filters much easier. It can also help with watching (or more accurately, listening) for potentially more expensive fixes in your HVAC system.
At a projected $30 per unit at launch, this little smart object is also able to connect with your Nest smart thermostat, making a move towards an entirely wireless monitoring of your home. Unlike some other smart objects, Breezi Airpulse is also an easy installation and removal. You can opt to leave it as a component of the house or to take it with you should you decide to move.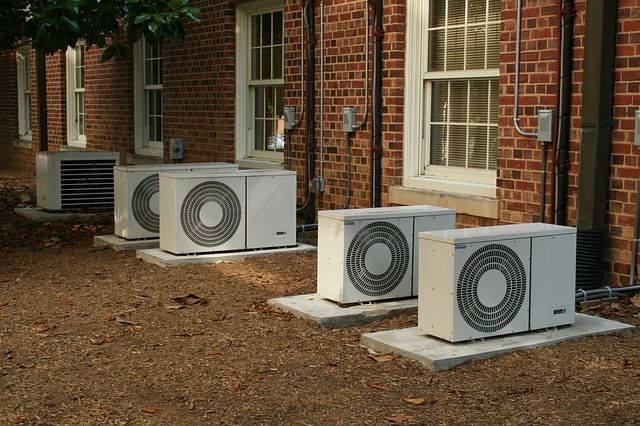 Fibaro Flood Sensor: Moisture Detection
It's happened to the best of us: a sink drain leaks, the garbage disposal breaks, or maybe we get some seasonal rain that floods basements and foundations. In most cases, home insurance won't cover flood damage, which puts it back on the homeowner to do their due diligence. With the Fibaro Flood Sensor, your phone or your Apple HomeKit hub can alert you to rising moisture levels before it becomes a problem. While the Fibaro sensor is not the first of its kind on the market, it does have a more adaptable sensor than some of its competitors, making it ideal for detecting small leaks as well as large ones.
G.E. Wi-Fi Ovens: Fire Monitoring
Did you leave the oven on? This might be a problem of the past now that you can check your oven from online. The new smart object ovens coming from G.E. promise to automatically shut off when synced with Nest Protect and smoke is detected. This will make the anxiety of a trip out for a few minutes, or sitting down on the plane only to realize you didn't check, much easier on homeowners. The synced device, Nest Protect, is also capable of syncing with other Wi-Fi enabled ovens, and acts as a smoke and carbon monoxide detector. If you're thinking of replacing either one of these soon, it may be well worth the investment to get a Nest Protect instead.
Hydrao Shower Head: Take Smarter Showers
For the water conscious among us, Hydrao watches your water usage in the shower. This can then be converted into some useful data. The shower head contains LEDs that change color in accordance with water usage. This data is then be transferred to an Amazon Alexa. Alexa will then let you know how much water you've saved and what your energy savings are.
Don't worry, long shower-takers: Hydrao's trigger for the light changes can be adjusted. While someone who doesn't need a long shower in the morning can have short intervals, someone who does is free to adjust their times between colors as needed. An added bonus to this is that it can help people regulate their time spent in the shower just as much as the water itself. Moen's 'U By Moen' operates on a similar idea, but adds the functionality of turning on the shower for you if you need that extra minute in bed.
Griffin Connected Mirror: Look Smart Too
The Griffin Connected Mirror takes the average vanity mirror and makes it into another display. The mirror is capable of showing time, weather, and notifications from your phone in a precise clean font around the edges. You can use the app to decide what to display as well for a more defined morning routine experience. You'll know if you have emails to look forward to, or upcoming appointments to adjust your bathroom time for.
Sick of looking at all the other screens in your life? Give the mirror a touch, and the display will slip away to show nothing but the usual suspects.
Sleep Number 360 Smart Bed: Sleeping Smart
The final item on our takeaways isn't strictly for the house, but is a pretty big component of your home. Sleep Number introduced their Sleep Number 360 Smart Bed at this year's CES, a bed that is constantly adjusting beneath you. While this sounds a little science fiction-esque at first blush, the benefits are real. Monitoring your restlessness as well as the individual sleeping hardness settings, the bed does its very best to keep you from waking up in the night. A warm bonus at the bottom of the bed is the foot heater for those chilly nights. Say goodbye to cold toes and bad nights!
What A Smart Home Means For Your House
Smart homes and the smart objects they contain are still growing in numbers across the country. However, they are increasingly becoming an expectation instead of a nicety. The monitoring systems that smart objects can easily add to a house can make energy and resource usage much easier to track. The safety developments turn a stressful thought into a quick log-in on your phone for a quick check of the locks, lights, and stove. To someone shopping for their next place to call home, these are creature comforts that draw attention.
The bottom line for people who are looking to sell their home is that these features are desirable. While they may not translate into immediate equity value, these smart objects can make a home memorable and convenient for increasingly tech-savvy buyers. If you're considering any updates to your home for convenience or a sale, think about technology. If you're unsure where to start, how about a quick talk with a great local realtor?