Grab your swords and your fishtails! Pirates and mermaids are coming to Long Beach!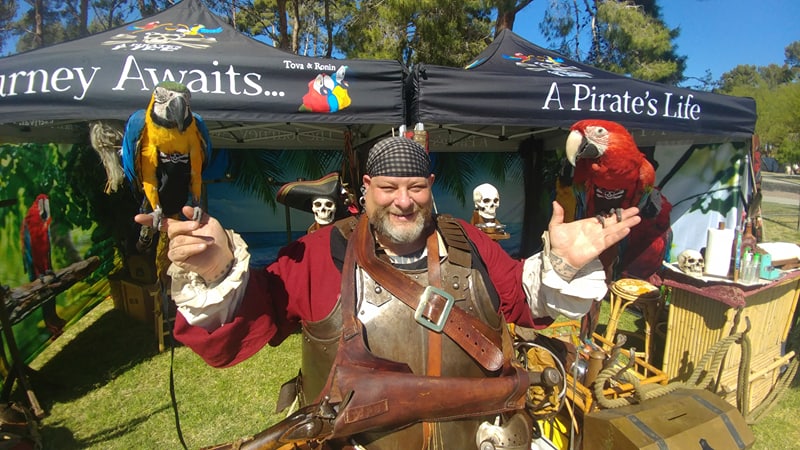 The 11th annual Pirate Invasion Long Beach returns this summer for another weekend of fun. The event, presented by Alfredo's Beach Club, will take place this summer from June 30 – July 1st at the Shoreline Aquatic Park in downtown Long Beach. This event is the largest gathering of pirates on the west coast, and has been growing in popularity year after year. Guest count is expected to exceed 10,000 this year within the two days!
The lighthouse peninsula at  Shoreline Aquatic Village, will be completely transformed into a pirate world. On the north side, enter a Mermaid-themed village complete with 50 resident mermaids and mermen. You may even see some mer-royalty! On the south side, visit a huge historical pirate encampment, with pirate ships sitting guard just off-shore. Around the lighthouse will be an arts and crafts market with many merchandise vendors. And of course, we can't forget the food and drinks. Quench your thirst and raise a pint in Captain Morgan's Rum Bar or the Dead Man's Skull Tavern.
Pirate enthusiasts young and old will be enchanted by all of the activities and events going on throughout the weekend. All ages are welcome to the event. In fact, there will be an area just for the little buccaneers. The Pirate Kids' Zone will include an array of activities including rides, inflatables, storytellers, a kids' costume contest, and treasure hunts. Kids and adults alike will even have the chance to meet and take photos with Dogfish Brigands and his two parrots, Tova and Ronin.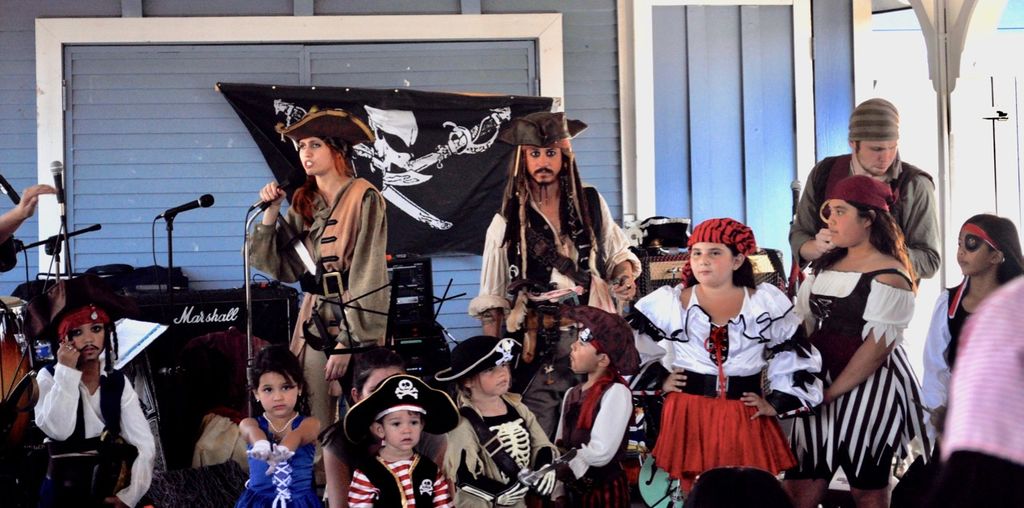 For families, there will be a fun and free family treasure hunt. Players will receive a treasure map with flags on it located around Shoreline Village and Shoreline Aquatic Park. Find the flags and get a stamp from the pirate or mermaid that is at that location. There 10 stamps in total. Collect them all and bring your map back to info booth for your prize. Every child is a winner and every parent wins a raffle ticket for a chance to win $100. There will be three winners each night.
For the older swashbucklers in attendance, there are dozens of activities and enactments throughout the weekend. Three pirate ships will be docked just off-shore, and there may even be a pirate ship attack! Swords will clash during sword fighting demos and cannons and muskets will echo across the harbor during the black powder demos. Two stages will provide live music – including the annual performance from pirate rocker Pirate Charles, and other entertainment throughout the weekend including comedy from Under the Crossbones, juggling from Adam the Bawdy Juggler, fire dancing, belly dancing, and more.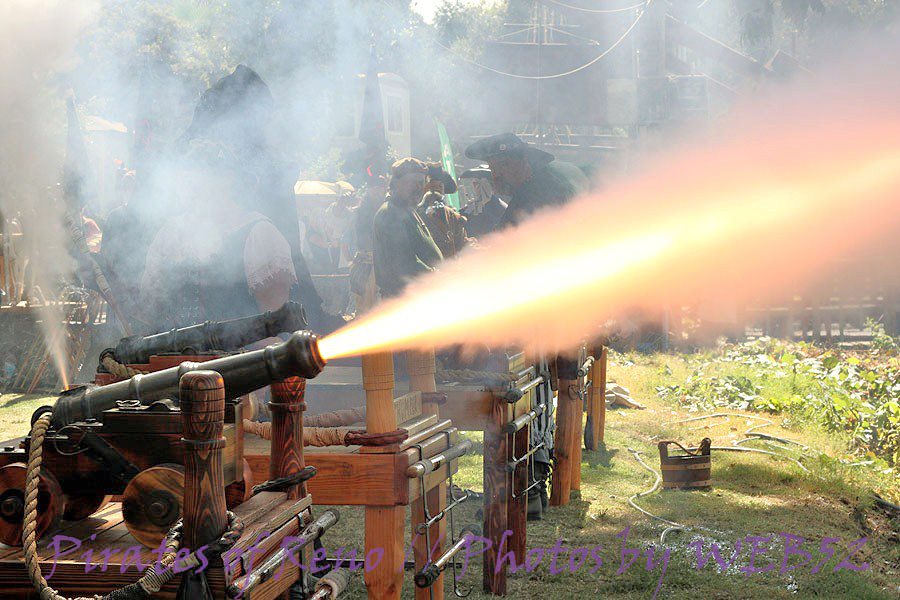 For serious pirate enthusiasts, there is even a chance to get involved with the festival. Not only is there pirate training each day at 3pm and an adults' costume contest, but there is a chance to become pirate royalty. For the first time, Pirate Invasion Long Beach is looking for a Pirate Duke and Duchess. The contest will take place on Saturday, and winners will be the Pirate Invasion Royalty for the remainder of the weekend. Yo-ho, a pirate's life for me!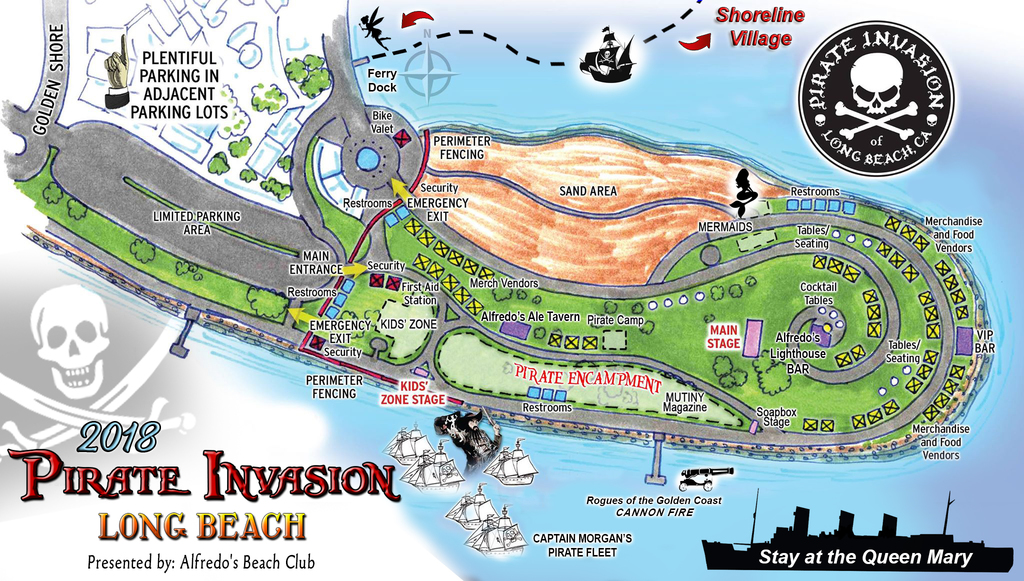 The Pirate Invasion Long Beach is an event that is not just enjoyed by local Long Beach residents, but of pirates and guests from all over the globe. This highly-anticipated annual event is sure to provide fun and entertainment for all who attend. The Pirate Invasion Long Beach will take place June 30 from 10am – 9pm, and July 1 from 10am –  6pm. Admission is free, though food, drink, and merchandise is extra. So shine your mermaid scales and sharpen your swords – the pirates are coming!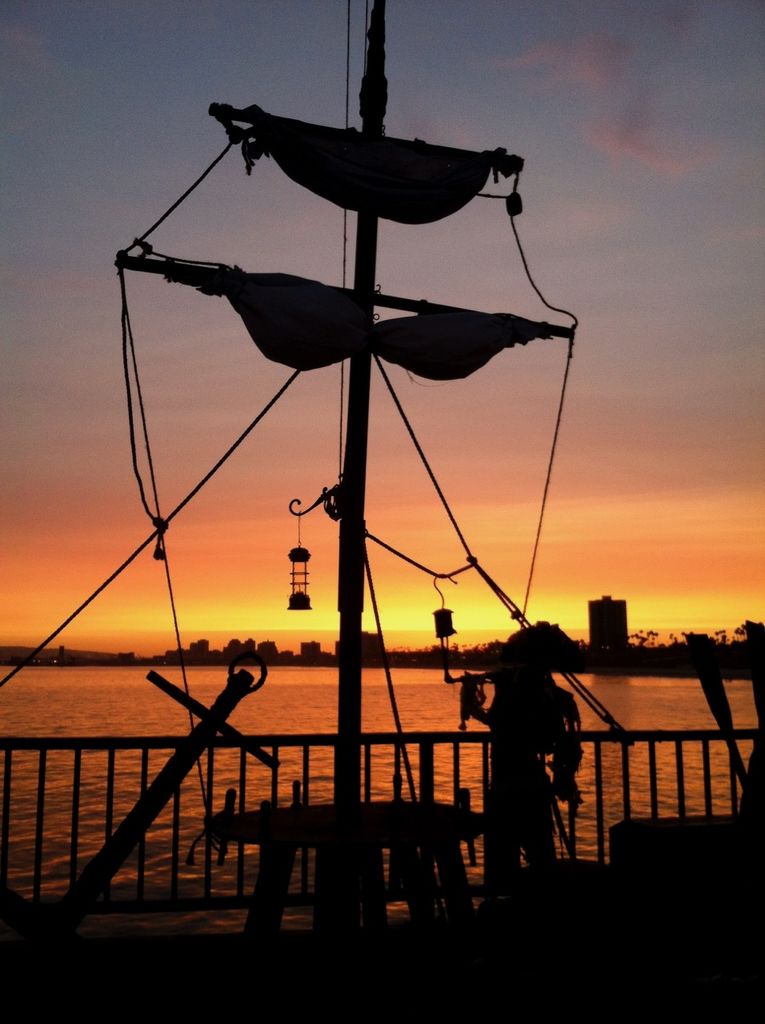 *Some photos courtesy of http://www.pirateinvasionlongbeach.com/. For more information on the festival, visit this site.