Finally, a home search app with 100% accurate data has arrived!
Yes, it's free!
After hearing complaints from home searchers who found a home they loved online, and then discovered the home wasn't actually for sale anymore, we decided to develop an app with 100% accurate data.
What does this mean exactly?
It means that you will never be frustrated looking at a house that you can't buy again!
How can we be sure the data is 100% accurate?
The Show Me Home app has a direct connection into the MLS and listings update in real time. The app is just as easy to use as search tools like Trulia and Zillow, only this App doesn't show listings that aren't for sale the way those search sites often do.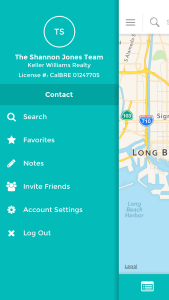 How can the Show Me Home app benefit me?
You never know when a house is going to come on or off the market. You don't want to miss out on seeing your dream home before someone else snatches it up. If you're using a home search site that doesn't update in real time, this will likely happen. The Show Me Home App immediately updates the moment a new listing hits the market. Furthermore, the app updates immediately when a home goes off the market. There's no point in looking at a home online if it's not even for sale anymore.
Open Houses
The Show Me Home App is also a very useful tool to have when you're touring open houses. Say, for example, that you tour a home in a neighborhood you love, but you end up not loving the home. This app allows you to immediately search for other homes for sale in the neighborhood. The app will even give you directions on how to get there! This can ultimately end up saving you a lot of time.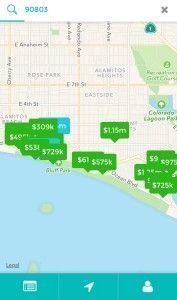 What if I'm not currently in the market for a new home?
No problem. The Show Me Home app is a great way to keep in touch with a knowledgeable real estate team as well as keep tabs on the current value of the home you live in. You may not have a desire to move right now, but it's always good to know what your home is worth in the changing economy. Furthermore, if you have friends or family that are in the market, you can keep an eye out on homes they may love. Or maybe you're just curious what the home a few blocks down from you is selling for! Knowing what the market is like in your neighborhood can help you decide down the road if it's a smart time to sell your home or invest in another property.
App Features
In addition to the home search tool, you can use our app to request an accurate evaluation of your current home's value. Unlike Zillow's Zestimates that has a median error rate of 8% on a $500,000 home (that's $40,000 off!), the Show Me Home app will allow you to obtain accurate evaluation. The app lets you find out what other homes in your neighborhood are selling for and also lets you explore the housing market in other cities. If you happen to see a home that someone you know would love, you can simply invite them to view it with the click of a button!
How can I get the Show Me Home app?

The app is available in the iTunes and Google Play stores. Just search Show Me Home in the app store on your smart phone and download it for free. You can also get a link sent directly to your phone here.