The $250 million asking price of a mansion that hit the market in January caught the attention of many people. Touting details like a helipad, 21 bathrooms, 12 bedrooms, and a sizable car gallery, this grand estate fits the ideal of the Californian Hollywood lifestyle. But even in Bel Air, 38,000 square feet is big and the price tag is out of reach for most. By the property's developer's own consideration, there's probably only 3,000 people worldwide that are even in the market for this kind of ultra mansion.
The asking price of these kinds of properties can be kind of arbitrary, despite the limited audience. In part that's because there are few properties quite like these. After all, an in-home spa or auto gallery aren't features in an average suburban home. If you're in the market for a home with a helipad, then you're probably not as phased by the luxury mansion asking price. For a single family home, unique features can be baffling as well for sellers, who might view their property features through the lens of these luxe mansions.
That being said, there are a few things we can take away from the mansion lifestyle and how we approach the market.
Custom Doesn't Always Mean Value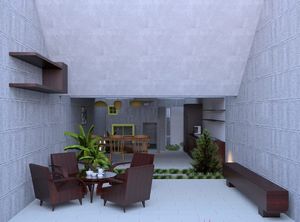 Mansions are well-known for their incredibly tailored appearance and functionality. For someone to fund the production of a 12 bedroom mega house, they are building for themselves, and not an audience other than potential guests. If you think you might want to move in the future, your own home's special features might not add value to the list price of your home. The walk-in custom closet may not add the utility that an outsider could better use as an office space. The incredibly baroque hardware you installed in the kitchen may not match a buyer's taste. These things might be new, but they doesn't always boost the list price.
If these customizations and decor treatments are for you, that's great! Yet if you're selling and your real estate agent suggests making changes to attract a wider pool of buyers, that will give you better odds of achieving your target price, rather than shooting in the dark like some mansions do.
Special Features Need a Special Buyer
Unique rooms and features may be highly attractive to some, and seem like a waste of space to others. When you as a buyer find that perfect home with a greenhouse room that you've always wanted, it's serendipitous. For the 3000 or so people across the globe that are really digging that infinity pool and home putt-putt golf green in a mansion, it feels much the same.
For a broader audience, spaces with broader appeal will typically attract more buyers and command more money. Switching specialized spaces into something usable may exceed many buyers' funds and their interest alike. This goes for the neighborhood cottage house every bit as much as the Hollywood Hills mansion. We listed a Long Beach home a couple years ago that had a massive bathroom with a waterfall, huge walk-in shower, spa tub, and sauna, from which you could watch TV. It was bigger than some of the home's bedrooms. While a few buyers liked it, many felt it was ostentatious and a waste of space.
If you do have a unique or special feature, you may or may not have to drastically change it. That gorgeous loft room or home theater is going to be someone's special find on the hunt for their own perfect home. It is possible it can take a little bit longer to find someone who will appreciate it as much as you, so be patient.
You Can Play Big, But Play Realistic Too
Pricing your home correctly is one of the best things you can do for yourself and the sale of your home. Price too high and buyers won't take you seriously. Price too low, and you risk leaving money on the table.
The comparable sales in your neighborhood are every bit as important as the features of your home, no matter how luxurious you've made it. If there's something similar nearby that lacks the panache of your home but has similar space for a lower price, you might be setting yourself up for a difficult sale. By the same note, don't hesitate to tell people why your home is special. The sense of identity will draw people to it who will love it. Your Realtor should help you set a realistic price.
Ask For Help
If you're lost on how to price your home and how its features impact the price, it never hurts to ask. Markets fluctuate from area to area, but the real estate agent you work with can help guide you. How your home is received and shown to buyers can be tailored for your suburban home as well as for mansions.