Bright lights twinkling off ornaments and dangling from roof eaves is one of the first things that comes to mind when thinking of the holidays. Our fascination with the bright and shiny lights has been intertwined with our celebration of the holidays for nearly a millennia. And, still today you can find places to enjoy the holiday lights.
Here are some of our favorite places to see holiday lights in Long Beach.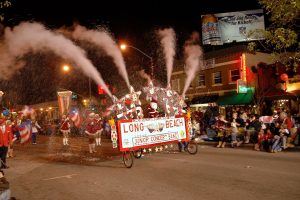 12/7 37th Annual Belmont Shore Christmas Parade
The Belmont Shore Christmas Parade will march down East Second Street to the beat of over a dozen local marching bands. The theme this year is "Your Holidays Start on 2nd". Featuring over 100 entries, including floats designed by Long Beach businesses and associations, marching bands, and local personalities and Santa Claus. The parade route is along East Second Street and begins heading east from Livingston Avenue to Bayshore Avenue.
12/8 Naples Island 73rd Annual Holiday Boat Parade
The Holiday Boat Parade is a dazzling spectacle, complete with colorful lights, and holiday displays that cruise Naples Island. One of Long Beach's oldest holiday events, the parade is celebrating over 70 years as a local tradition.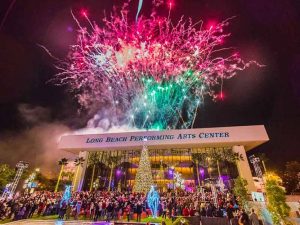 12/9 Long Beach Tree Lighting Ceremony
The Terrace Theater Plaza – 300 E. Ocean Blvd.
 The annual event will take place on Monday, December 9th from 5 pm to 9 pm at the Terrace Theater Plaza. There will be live music, train rides for kids, pictures with Mr. and Mrs. Clause and food trucks. The tree lighting ceremony will start at 6 pm.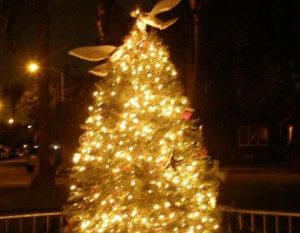 12/12 Rose Park's Annual Tree of Peace Lighting with Safe Refuge
Bring a handmade ornament inspired by peace Thursday evening, Dec. 12th at Rose Park – 8th St. & Orizaba 7 pm – 9 – pm.
 12/12 -12/14 Rancho Los Alamitos Open House
Rancho Los Alamitos welcomes you to its Holiday Open House on three evenings in December. Celebrate the holiday and enjoy an evening visit to Rancho Los Alamitos with a tour of the house.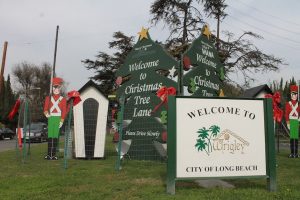 12/14 Daisy Lane Christmas Parade
The 66th Annual Daisy Lane Parade will take place Saturday, December 14th from 5 pm to 8 pm. You can view the parade from Hill to PCH.
 12/15 David Benoit's Charlie Brown Christmas
Get your entire family into the spirit of the season with a Carpenter Center holiday tradition of cherished Vince Guaraldi tunes and more—starring jazz pianist David Benoit!
12/15 – 12/16 Long Beach Ballet presents "The Nutcracker"
The 37th Annual Nutcracker returns to the Terrace Theater for seven performances this December. Long Beach Ballet's production of "The Nutcracker" boasts dazzling special effects, grand-scale scenery, and radiant dancing. This holiday favorite is presented with a professional live symphony orchestra and children's choir.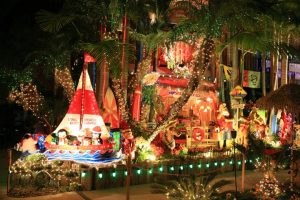 Naples Island
Walk along the canals of Naples and enjoy the breathtaking displays. Every home along the water is decorated with over the top magical masterpieces. Several homes have mechanical parts that move, some homes have carolers in their front yard singing and others pass out hot chocolate. This annual tradition never disappoints.
Waterfront Tour of Lights – Long Beach Trolley
Board the classic cable-car trolley for a30 minute tour of the fantastic floating Christmas trees in Alamitos Bay and the beautiful home of Naples Island. Enjoy hot cocoa, sugar cookies, holiday music, souvenir Santa hat, and candy cane. The tours take place on December 5th – 30th. Tickets start at $20 for children and $30 for adults. All reservations must be made online.
 Daisy Ave. Christmas Tree Lane
Daisy Ave. and W. 21st St.
 This Wrigley neighborhood takes great pride in its annual Christmas tree lane festivities. Drive down the street and enjoy the beautiful displays any day of the week.
New traditions meet old-fashioned Christmas cheer on the legendary Queen Mary. Experience lights by the thousands, and carolers by the dozen. There'll also be a meet and greet with St. Nick, and an outdoor skating rink on the top of the Sports Deck, as well as more holiday fun.
Long Beach has so much to offer. If we can answer any questions about neighborhoods or real estate, please let me know.