Normally, when you buy or sell a home in California, the contract includes contingency clauses, which state that the parties will move forward as long as certain conditions are met.
In California, the standard contract contingencies include: home inspection & buyer investigation; buyer review & approval of seller disclosures, preliminary title report, and natural hazard zone disclosure; and loan and appraisal contingency. In our current seller's market, buyers are sometimes asked to waive these contingencies or shorten the contingency periods.
These terms are pretty standard from one transaction to the next. What can become a bit more tricky is buying a home when you need to sell first, or selling a home when you want to purchase another.
Timing multiple transactions and adding contingencies that protect your best interests can require some finesse.
Before you determine your best strategy, you need to know if you are you in a buyer's market or a seller's market. In a seller's market, sellers are more likely to find buyers who agree to purchase a home contingent upon the seller's right to find a replacement home. However, in a seller's market, when multiple offers are common, it may be difficult to get an offer accepted that is contingent upon selling an existing home.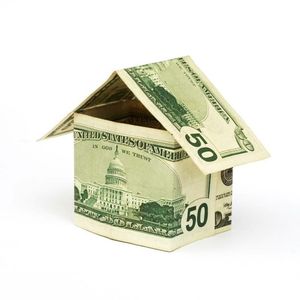 As inventory increases or declines, the balance of power shifts between buyer and seller. In Long Beach, CA, we are currently experiencing a strong seller's market, with only about a month and a half supply of homes – less in some neighborhoods.
So what's a homeowner who wants to buy and sell supposed to do? After all, nobody wants to sell a home and then discover they can't find something they like and they now have to put everything in storage and rent.
First, find a local, experienced Realtor who is knowledgeable about the COP (short for a California Association of Realtors form called Contingency for Sale or Purchase of Other Property). When filled out correctly, this form will spell out all the details of contingencies on the sale of a buyer's property or seller's purchase of a replacement property.
It's important that all terms are clear to all parties, and that they are in writing. How long does the contingency last? What happens if the deadline isn't met? When do the time periods for the other contingencies begin? What happens if one transaction falls apart?  If you're buying a home AND selling a home contingent and you've got this form incorporated into both contracts, the details will matter. What about the closing date? Does the seller have the right to extend the closing if necessary to accommodate the time frame on a purchase? If so, by how much?
Recently, we represented a Long Beach buyer who was purchasing a home and about a week into it, the listing agent came to me to tell me her clients' "upleg" on the home they were purchasing was looking shaky. Her clients, she told me, might have to cancel our transaction. However, they hadn't included any such contingency in the contract so I calmly informed her my clients were not interested in cancelling.
While selling a home contingent upon finding a replacement home can be easily negotiated in our current market, it is a challenge to find a seller who wants to a contingency on the sale of the property. If they are going to do so, it will typically only be if the buyer's home is listed for sale AND in escrow.
One clause in the COP discusses whether a seller can cancel a purchase agreement if the seller receives another offer. Typically, the seller will continue marketing the property for backup offers. What happens if they receive another offer they'd like to accept? There are two options and both parties must agree on one or the other. The first option allows the seller to cancel the contract after giving you 3 days notice to remove your contingency. The second option says the seller is obligated to sell it to you as long as you meet the terms of the agreement. But in a seller's market, very few sellers who are represented by experienced, savvy agents will agree to this option.
So how do you manage contingencies when you are selling a home and buying a home?
The most common scenario is: You place your home on the market contingent upon your replacement property purchase. Once you have your current home under contract, you're in a position to make an offer on another home. However, if you are including a contingency on your sale in your offers, it may take multiple tries before you are successful in getting an offer accepted. That's because you may be competing with other buyers who have their down payment in the bank and don't need to sell anything.
One possibility is to commit to your buyers that you will sell to them (ie remove the contingency on purchase of a replacement property) but ask the buyers for flexibility with regards to timing on escrow closing and a possible period where they rent back the home to you after escrow closes. If you commit to them, they will need to do their due diligence up front, making you more comfortable to make an offer without it contingent upon your selling. This can be a bit tricky, though, because a savvy agent reviewing your offer will want to see "proof of funds" and if the down payment is coming from your home sale, they will know that one sale is tied to the other's success, weakening your offer.
Another possibility is to simply sell your home, rent it back temporarily from your buyer, and hope that you're successful in locating a replacement home quickly. Your chances of getting an offer accepted once you're able to make an offer without that contingency will be greatly increased. Especially if the money is already in the bank. Although this option can put you in a stronger position as a buyer, you want to consider whether you feel confident that you'll be able to locate a replacement home that you like that's within your budget. Take a look at what's sold in your target area and price range over the past 30 days or so. Would you have been happy purchasing at least one of those houses? And do you see anything on the market that meets your criteria now? If not, then you may not want to choose this option. Another potential downside to this scenario in a market where prices are rising is that you are locking in today's prices on the sale of your home, but you may be paying more than you planned or getting less for your dollar than you hoped for.
Before you embark on a contingent sale or purchase, it is wise to consult with a knowledgeable Realtor about your specific circumstances. He or she can help you determine what price you'll get for your home, how long it will probably take to sell, and how easy or difficult it may be to locate a next home that matches your budget and needs. The more flexible and motivated you are, the better chance you have of successfully avoiding two moves.