The Shannon Jones Team is excited about two new listings this week — a traditional home in Lakewood Village and a duplex in Riverside — as well as an upcoming event — a Morning with Santa. Read on for more details.
4427 Montair Avenue, Long Beach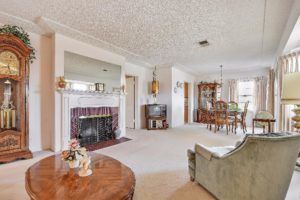 The first listing, 4427 Montair Avenue, is a great opportunity in Lakewood Village. This clean, original home sits on a huge lot in a great neighborhood with blue-ribbon skills and is ready for remodeling or adding on. At $549,000, it won't last long so stop by and see it this weekend, Saturday or Sunday, November 12th or 13th, from 12 to 3 p.m. Originally 3 bedrooms, the home currently has two bedrooms plus a den that opens to the kitchen and the back yard. You can also see more photos and details on the 4427 Montair listing page.
4445 11th Street, Riverside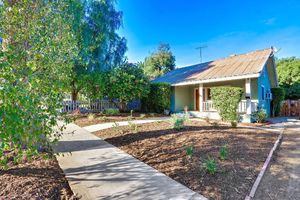 Our second new listing is a charming two-on-a-lot in the Evergreen historic district of Riverside. Built in 1907, the front house features a tin roof and traditional front porch. The rear house was added in the 1960s. Both homes are two bedrooms, one bath. They share a huge yard and are nestled between Mt. Rubidoux Park and the Mission Inn, plus all that downtown Riverside has to offer. See photos and more details on 4445 11th Street here on the listing page.
A Morning With Santa
You're invited to this fun and festive holiday kickoff event! If you attended our Breakfast with Santa event last year, you know you won't want to miss it this year. Scheduled for December 3rd from 10 to noon, the event will be at the Art Theatre in Long Beach. We'll be serving continental breakfast, showing the original Grinch Who Stole Christmas cartoon and taking photos with Santa. Additionally, we'll be collecting donations of pet treats, toys, and foods for Operation Santa Paws.
We hope you can make it! Please let us know if you have any questions on the event, our new listings, or real estate in general. Despite what many people think, November and December can be terrific months to buy or sell and we'd be happy to assist you or someone you know.