From Stunning to Bizarre, Unusual Staircases are Stealing the Show!
These staircases will make you want to climb to the top
While the kitchen and bathroom are the most common remodeling projects, unique staircases may just be the next trend in home design. You climb them every day – why not give your staircase a makeover? Here's a roundup of some very unusual staircases to give your home major architectural character.
An Optical Illusion Inducing Staircase
Guests will definitely do a double take with this one…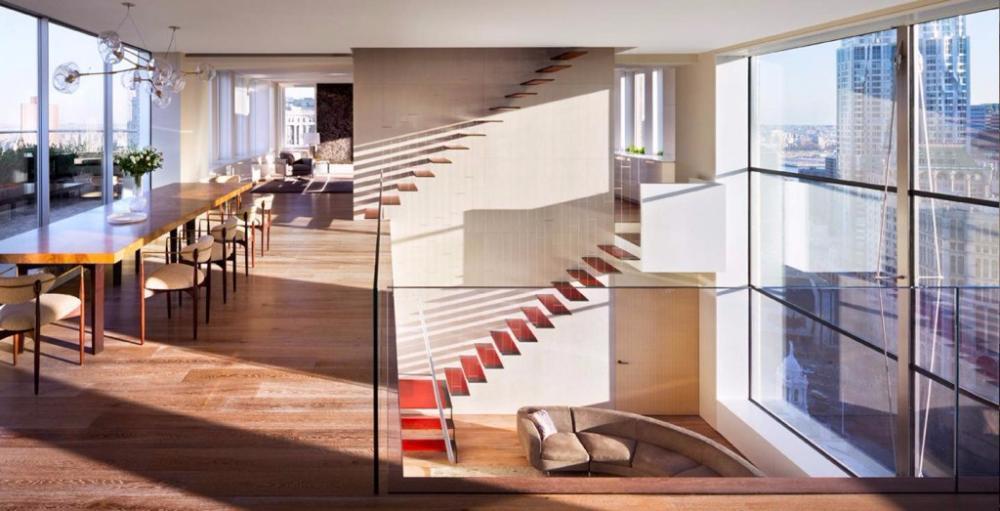 A Suspended Staircase
Create an airy feel with this unusual building technique.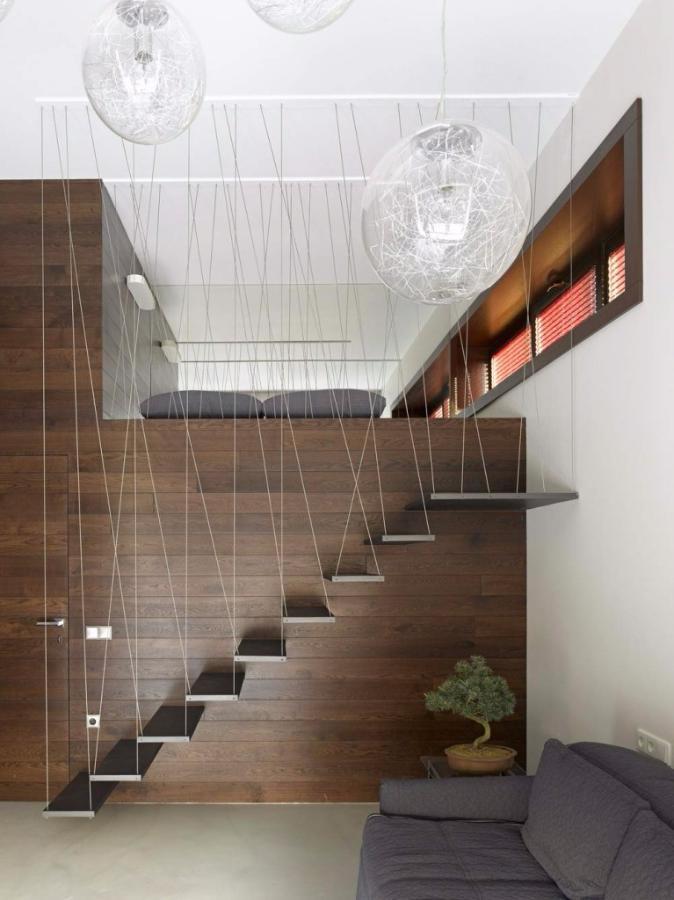 A Sculptural Metal Staircase
This trendy staircase just happens to also lead to a rooftop balcony.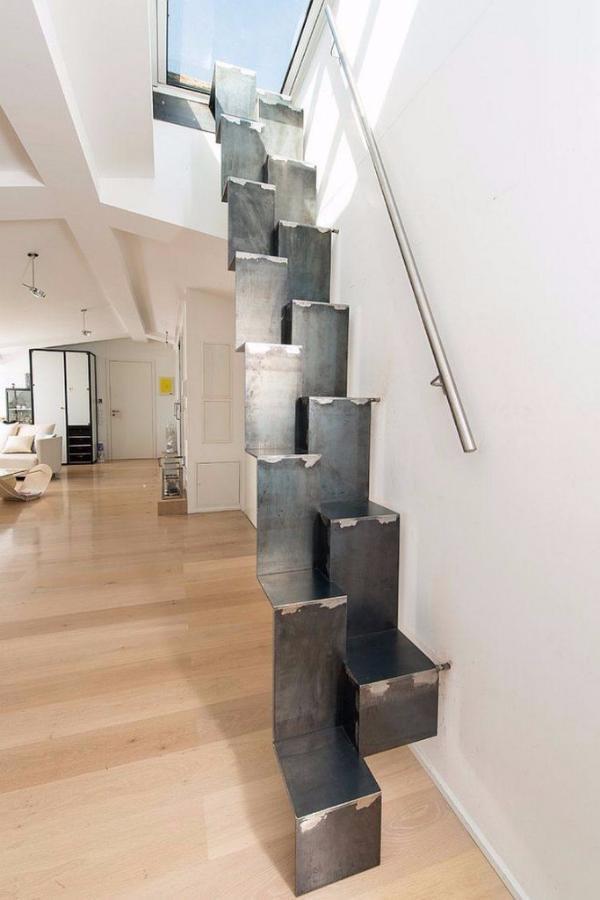 Wood & Glass
The sharp lines combined with the ultra modern glass frame creates a strong architectural statement.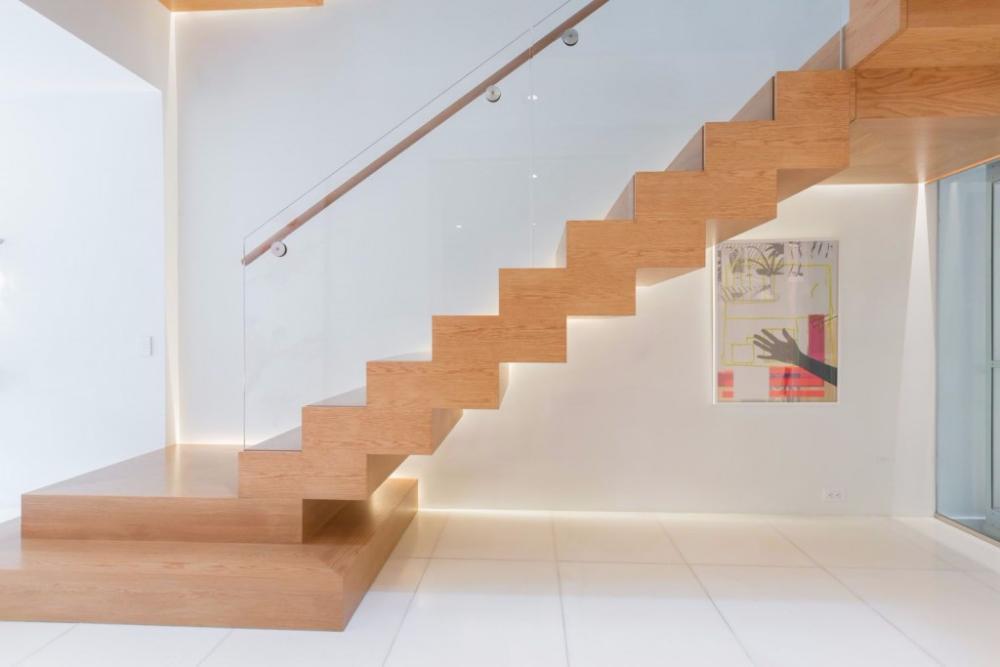 20,000 Lego Bricks Required
This staircase is definitely kid approved!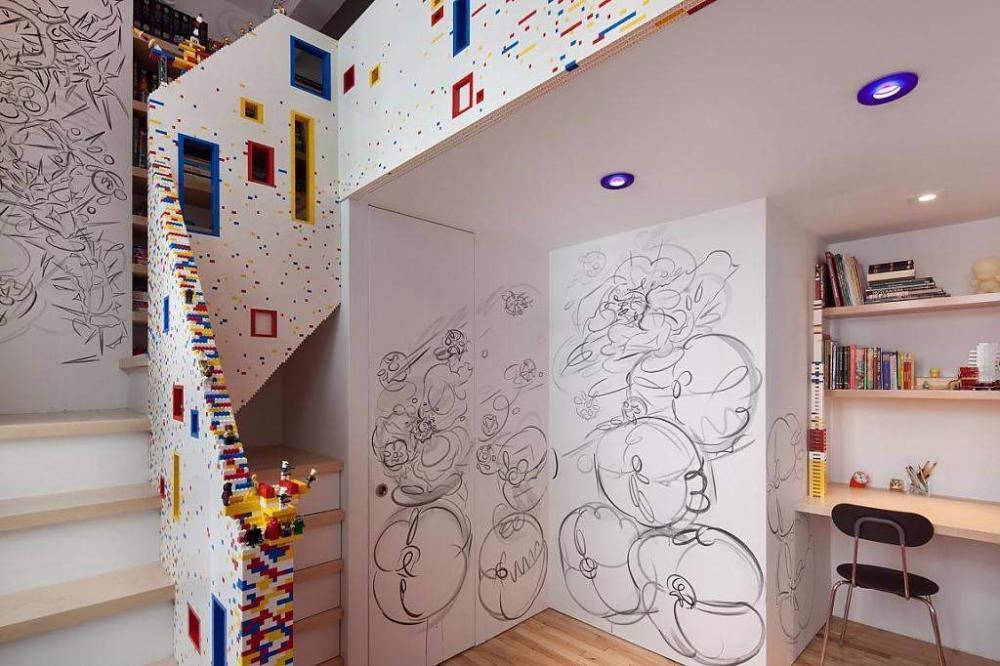 An Abstract Wood Staircase
An artful approach to a staircase railing.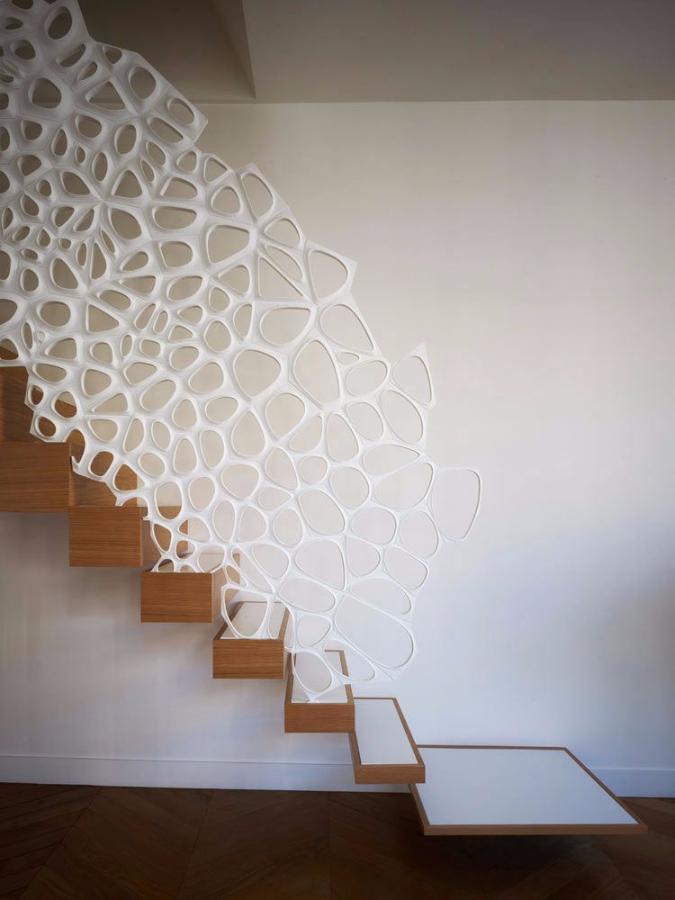 A Staircase with a Net
Just in case you slip, the netted rail is there to "catch" you.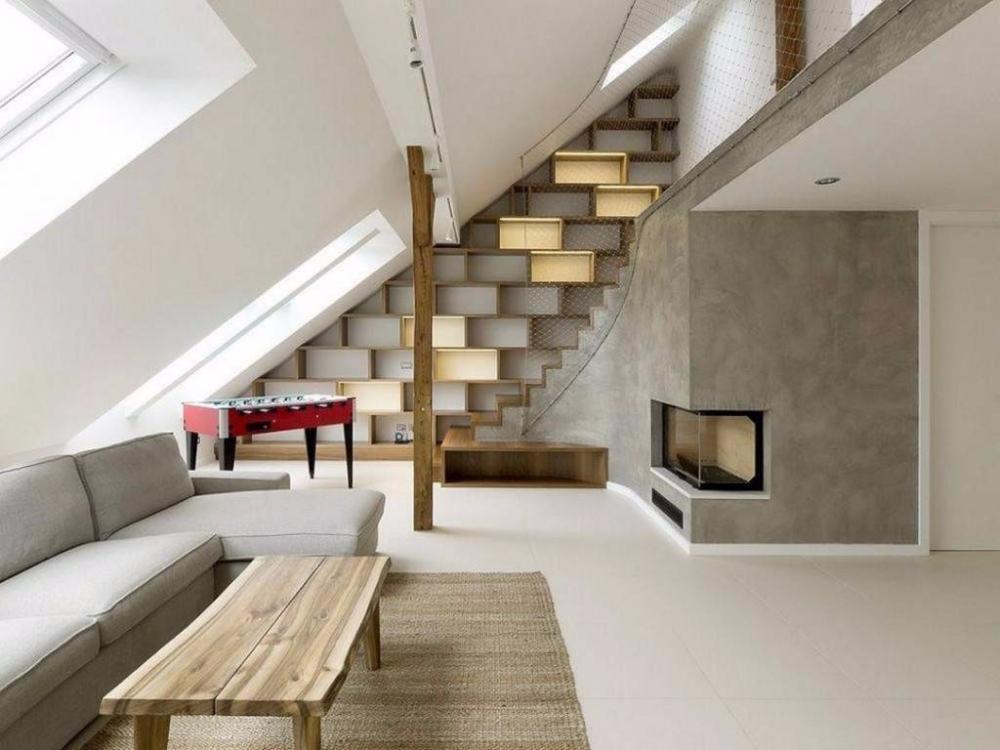 A "Floating" Staircase
This eye-catching staircase proves that stairs can be the center of attention too.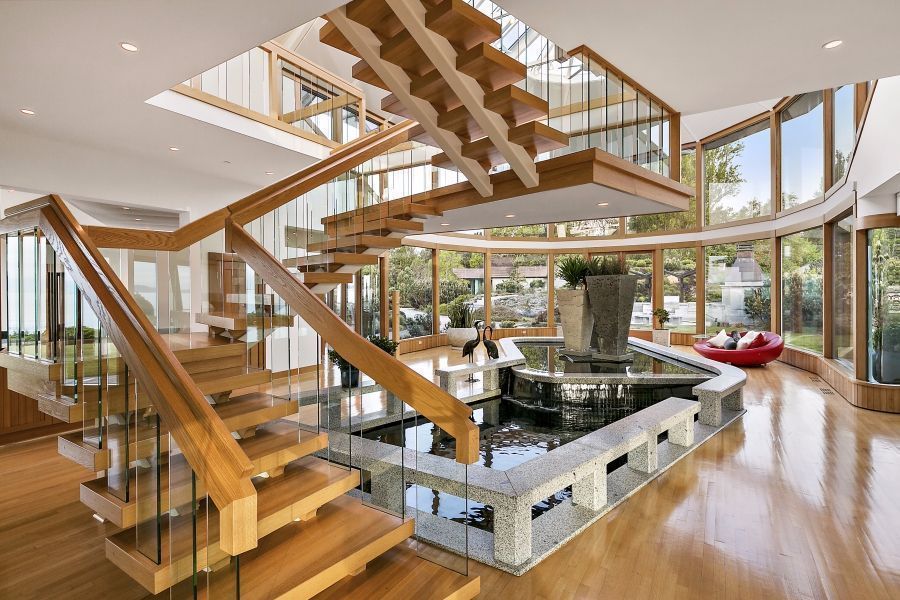 A Bookshelf's Best Friend
Never have to use a ladder again with this open staircase!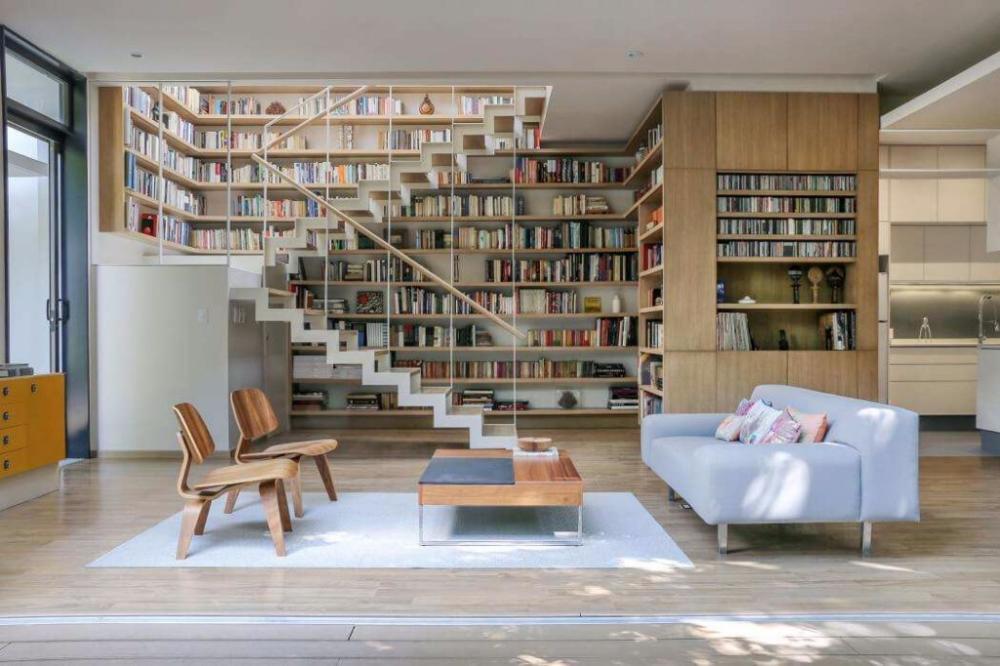 A Spiraling Glass Staircase
This stylish staircase begs the question – is the upper floor as gorgeous as the bottom?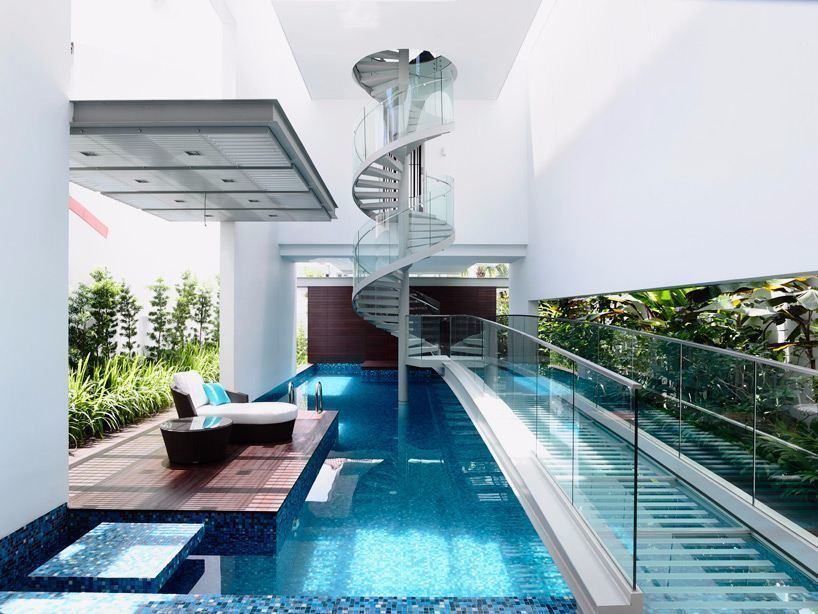 A Multi-Purpose Staircase
Make the most of your space with a staircase that also serves as a desk.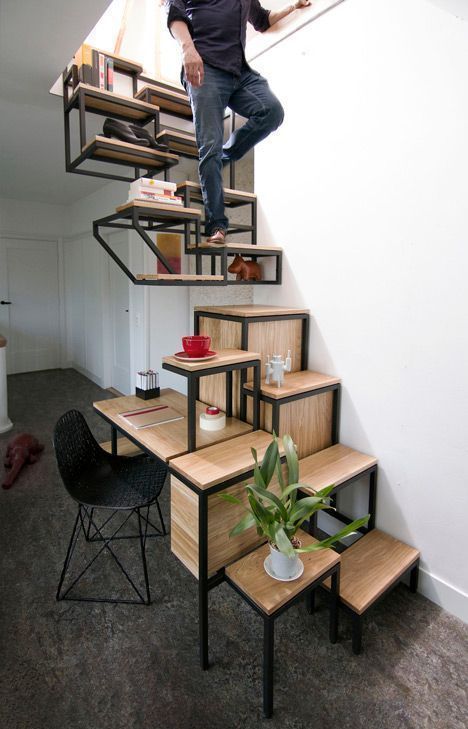 Wood, Glass, and Marble
The blend of different materials is unusually pleasing to the eye.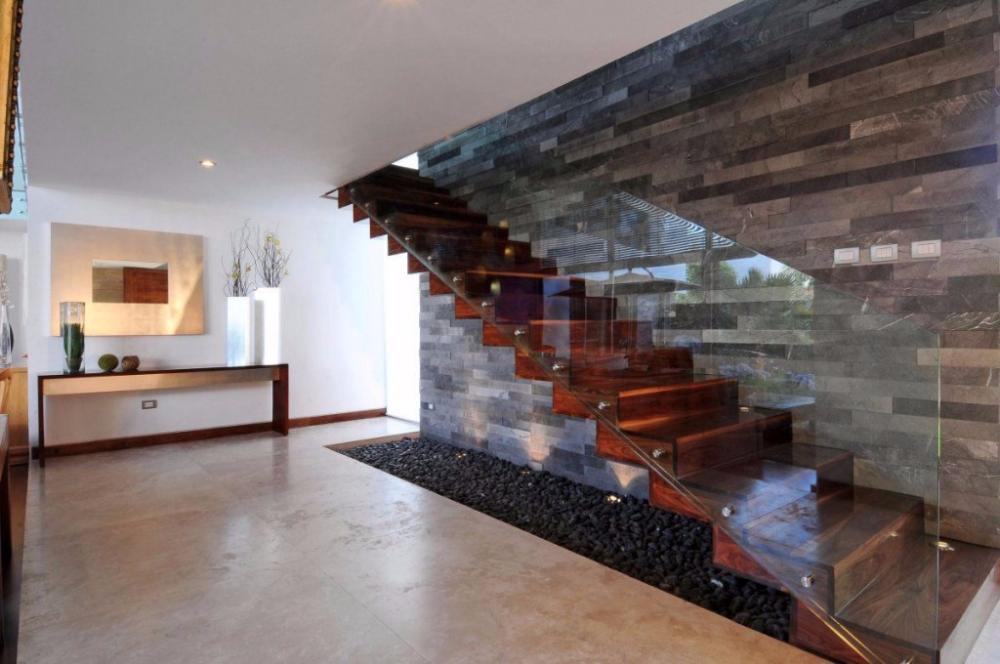 Playground or Staircase?
No need to take the kids to the playground with this staircase!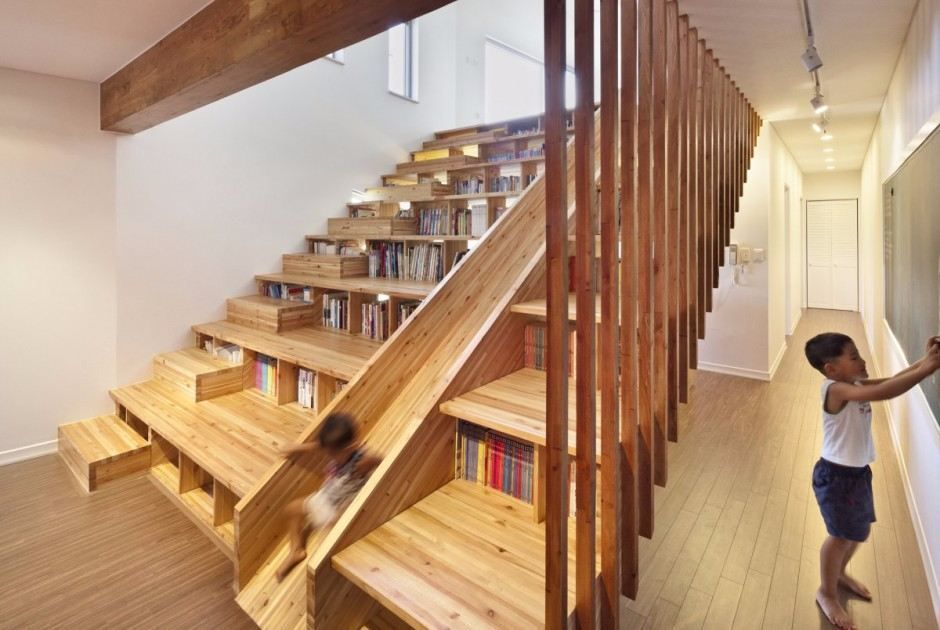 Glass & Steel
The unique combination of glass and steel is an architectural standout!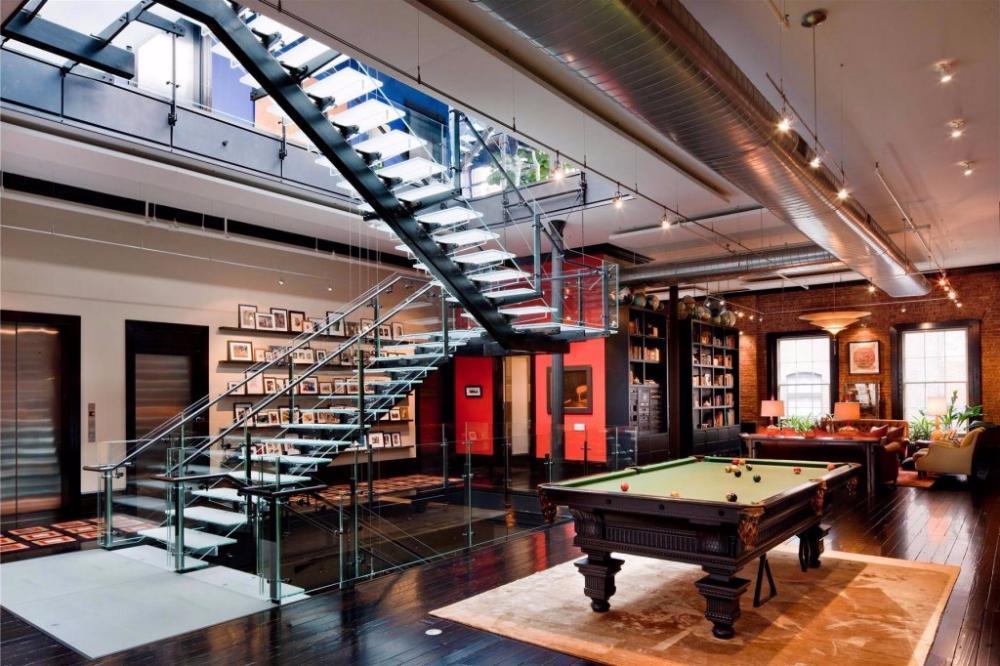 A Unique Approach to the Spiraling Staircase
Just make sure you warn guests to watch their step on this one…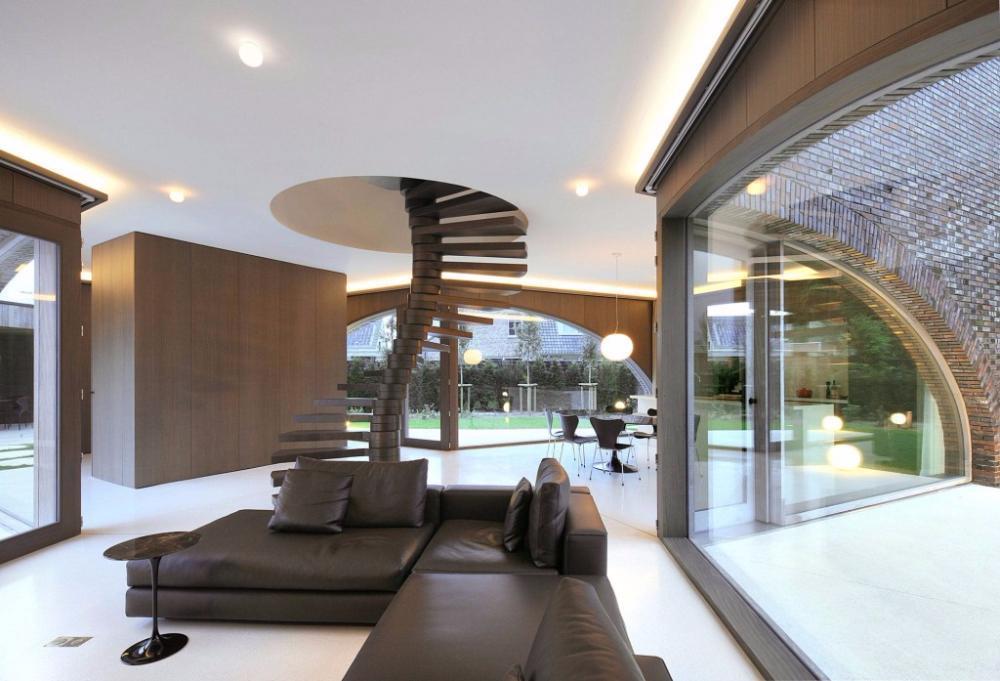 Grand is an Understatement
This double staircase belongs to what was once the most expensive home on the market.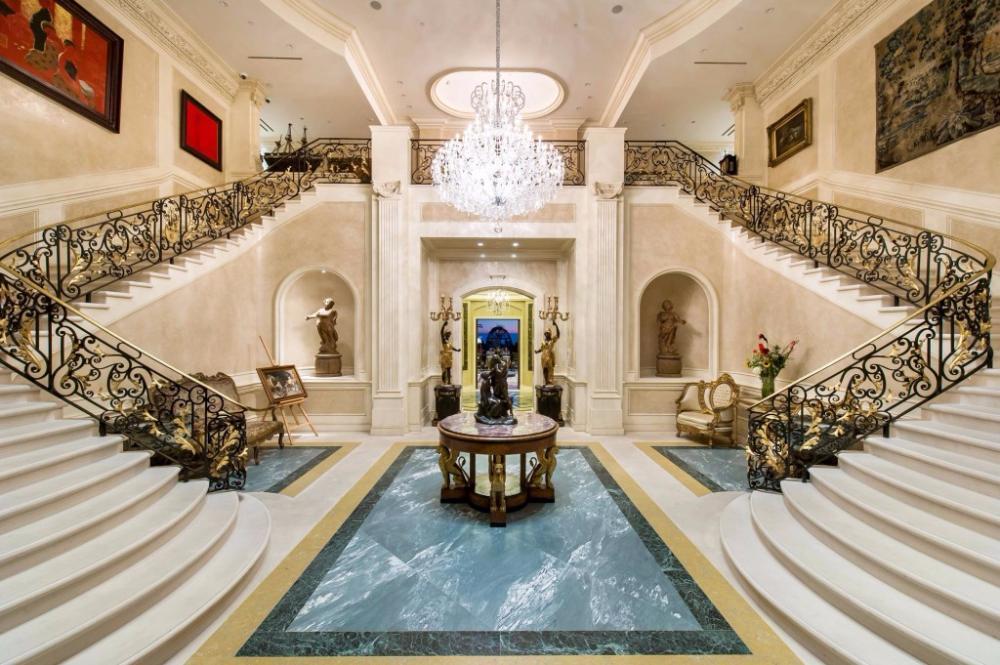 A Floating Staircase that Pops!
Guests might mistake this contemporary staircase for a work of art.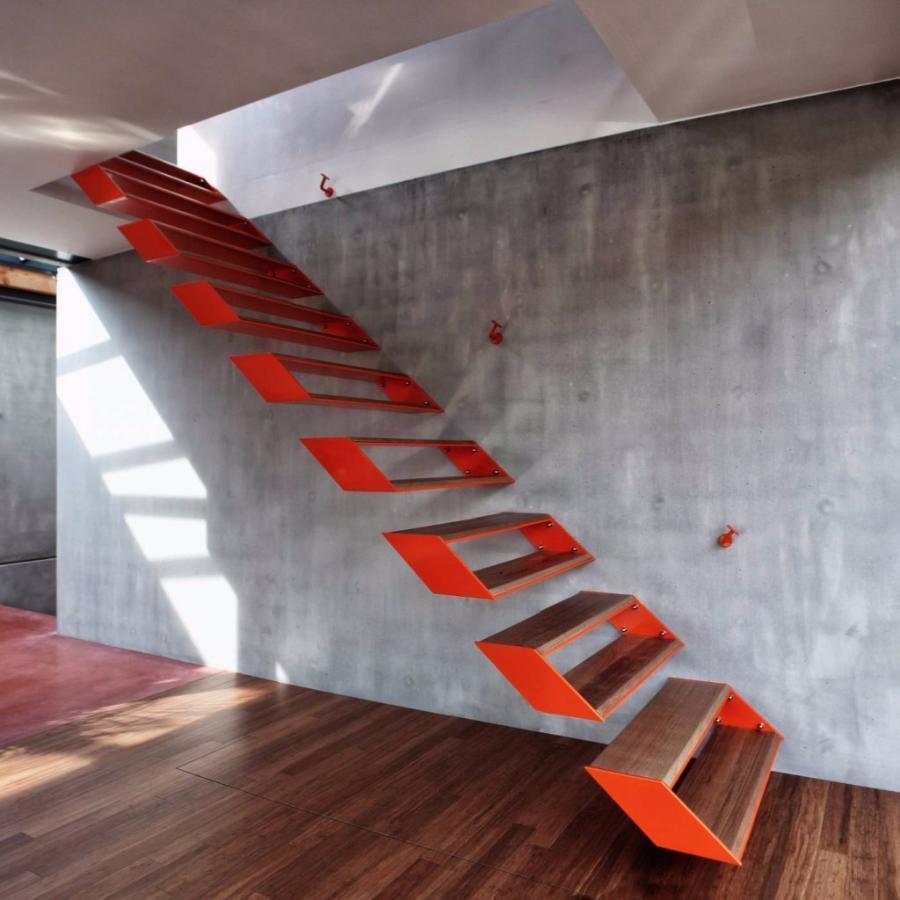 An Illusion-Creating Staircase
While it looks like it's just hanging from the ceiling, this staircase does actually take you to the next floor.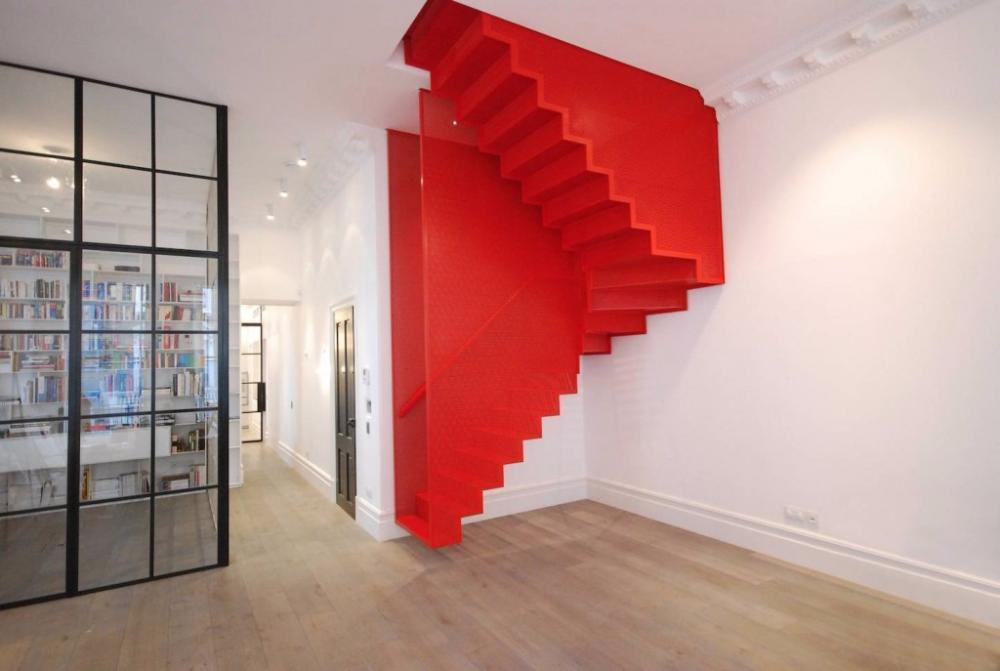 Straight from the Forest
The unfinished look of this all wood staircase is cozy and inviting.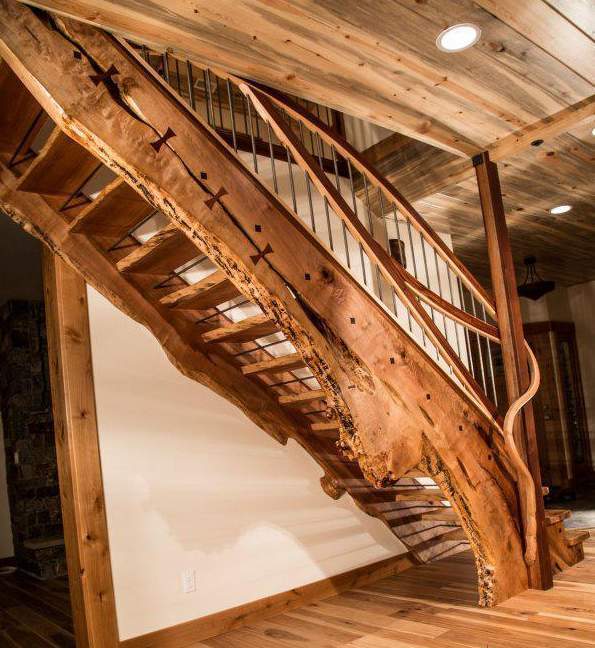 A Staircase with Built-In Storage
The stairs are oddly disguised in this shelving unit.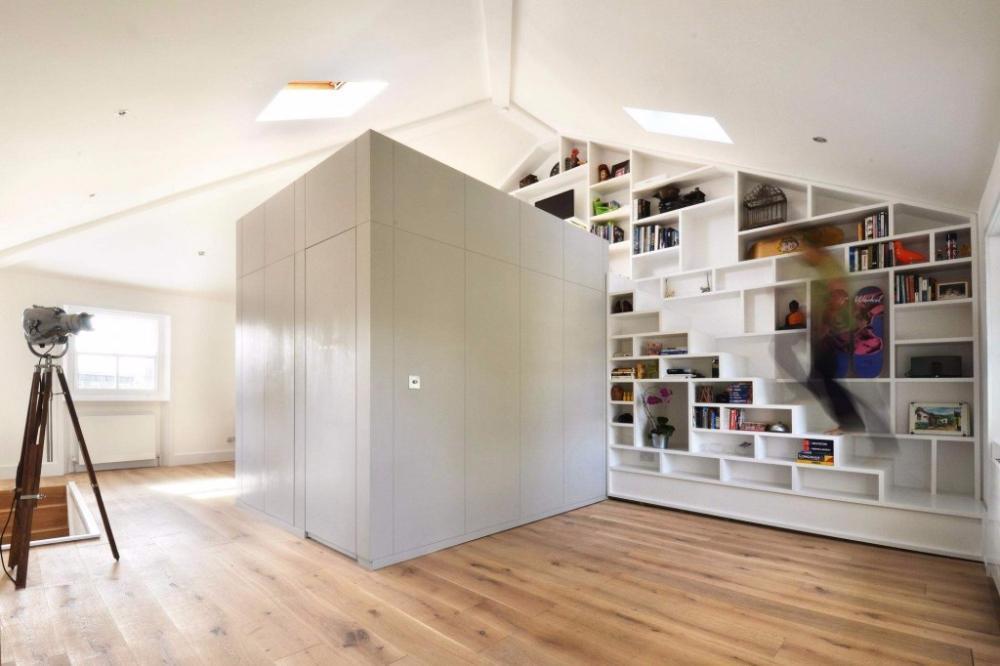 A Staircase that Lights Up and Changes Color
This grand finale staircase is perfect for those of you who wish you lived at a disco club…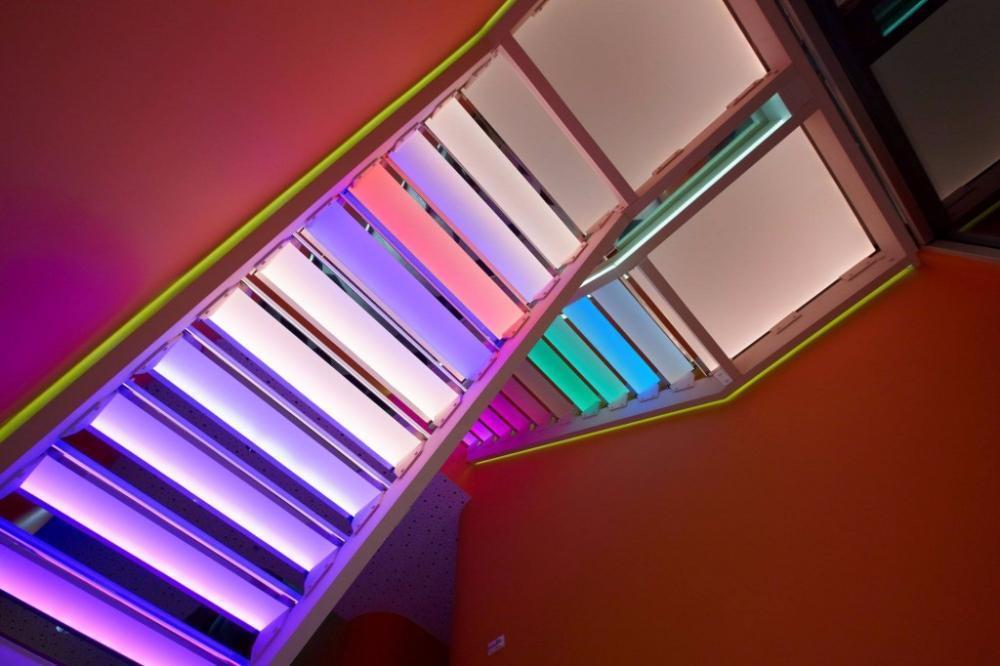 So, what's the takeaway?
Though some of these staircases may be a little too strange for your taste, there is a middle ground. A unique staircase can add character to your home and create a truly original living space. Consider combining materials that you might not typically see together and think of the staircase as a piece of architecture rather than just a functional part of any home.
Source: BuzzBuzzHome.com