If you're a renter or a move-up buyer, you may be wondering, "Why buy a home now?"  or "Is now the best time to make a move?"
In general, there are two factors that will impact the amount of house you can afford in your price range: home prices & mortgage rates. In both cases,  projected numbers point to now being a great time to buy.
Let's look at what the experts are predicting over the next twelve months for these two areas:
PRICES
Over 100 economists, real estate experts and investment & market strategists were recently polled as a part of the Home Price Expectation Survey. They were asked to project where home prices are headed. The average value appreciation projected over the next twelve-month period is approximately 4.4%.
MORTGAGE INTEREST RATES
In the latest Economic Housing and Market Outlook Report from Freddie Mac, they predict that the 30-year fixed mortgage rate will be 4.7% by this time next year. As of last week, the Freddie Mac rate was 3.69%.
What does this mean to you?
If you are a first-time buyer currently looking at a condo priced at $250,000, this is what it could cost you on a monthly basis if you wait until next year to buy: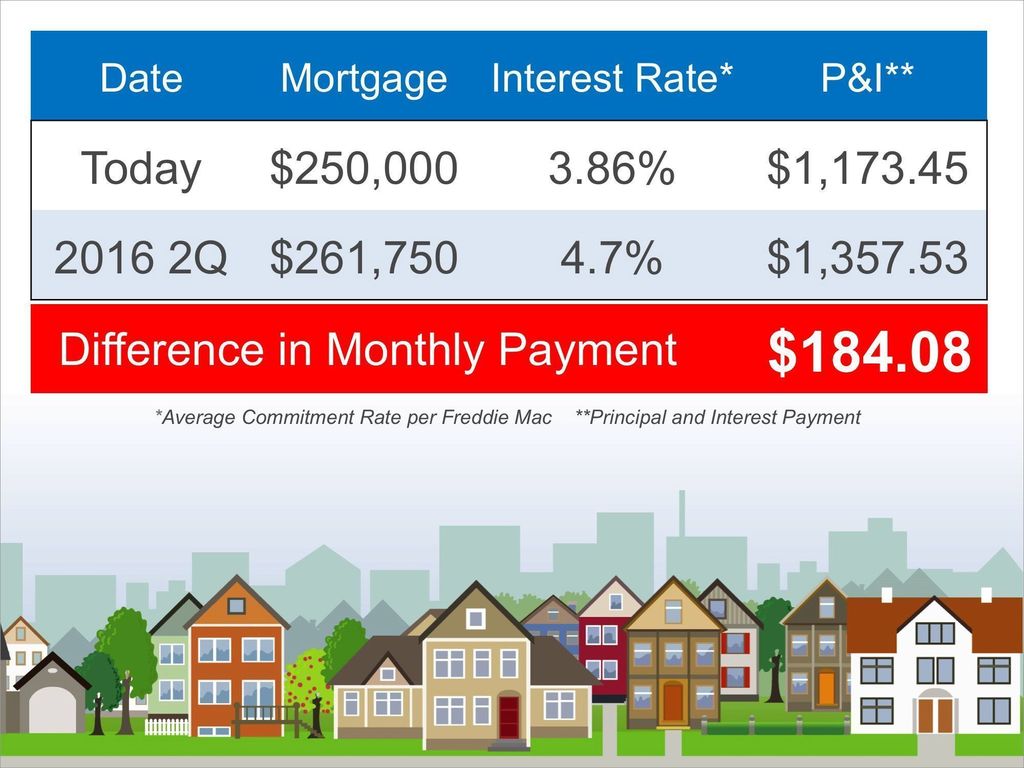 If you are a considering a home priced at $500,000, this is what it could cost you on a monthly basis if you wait a year to buy: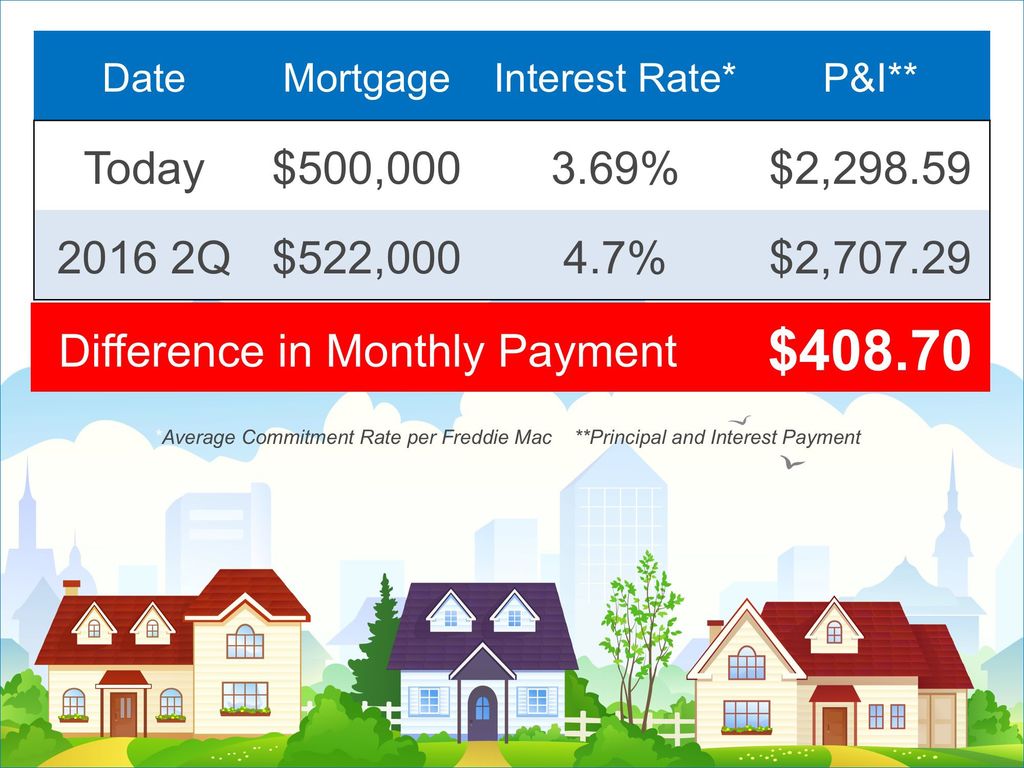 Bottom Line
With both home prices & interest rates projected to increase, waiting to buy could put a serious dent in your family's wealth. If you're considering a home purchase, we'd be happy to share our free Buyer's Guide. Simply fill out the form and you'll receive it instantly.  It's loaded with high-quality information that will help you with the buying process whether you're in the early planning stages or ready to search for homes now. Have a specific question about the process? Simply fill out the contact form below and we'll get right back to you.
You can also use our Search Tool to see homes for sale in Long Beach, Lakewood, Signal Hill, or any other Orange County or Los Angeles County neighborhood. Our database includes ALL homes for sale from all real estate companies, including foreclosure and short sale listings.