Looking for a Wine Bar in Long Beach? You're in Luck!
Wine bars have quickly gain popularity since the early 90s. They are a great alternative to coffee houses, restaurants, and dive bars. Wine bars offer a grown-up night out in a relaxed and unpretentious atmosphere. Once again, Long Beach shows its true colors as a sophisticated "Big" city on the beach. Most beach towns have one maybe two wine bars if any. Long Beach boasts at least seven traditional wine bars and several cafes, bistros, and gastropubs that specialize in pairing wine with small tasty plates.
Let's talk wine bars in Long Beach…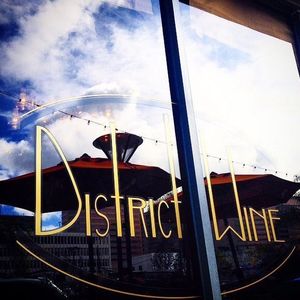 District Wine Bar – 144 Linden Ave. LB 90802
A cozy lounge where you can taste wine in the heart of the East Village Arts District. Hence the name District, and their philosophy says it all. "Come hungry and thirsty – leave satisfied and renewed." For the past five years, the District Wine Bar has successfully served the community they call home a unique selection of small production wines, craft beers, and delicious small bites.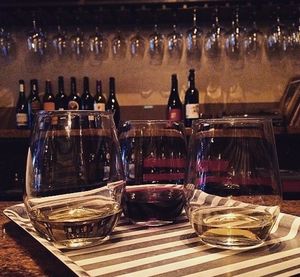 The environment is inviting and relaxed. You can sit at the bar and learn about wines while you enjoy a flight of wine, or sit at lager table with friends. There are even oversized chairs for quiet sipping time alone. They have daily wine tastings and wines by the glass. Happy Hour is Monday – Friday 4 pm – 7 pm, Saturday noon – 7 pm, and bottomless mimosas noon – 3 pm on Sundays.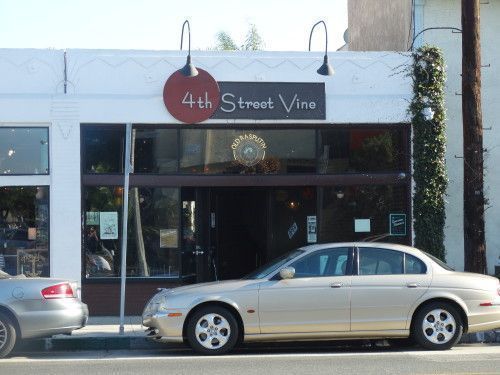 4th Street Vine – 2142 E. 4th Street LB 90814
This is more than just as wine bar. Nestled in the heart of Retro Row, 4th Street Vine features small production wines from around the world, along with a great craft beer list. The vibe is mellow and not pretentious. The exposed bricks and high beam ceiling create a nice open space. There are high tables along the wall for groups to gather, and cozy corners for more intimate conversations. The bar itself is a perfect place to sit if you want to learn more about the wines you are drinking. Tucked behind the bar, the patio allows you to escape from your busy daily life. You can even pretend to be on vacation for a few hours.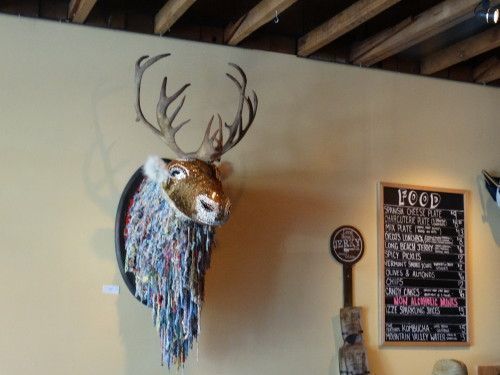 There is always changing art on the walls from professional local artists. They also have live music five nights a week, and not just a bit of light piano. Full rock shows that represents the sophisticated underground music scene in Long Beach.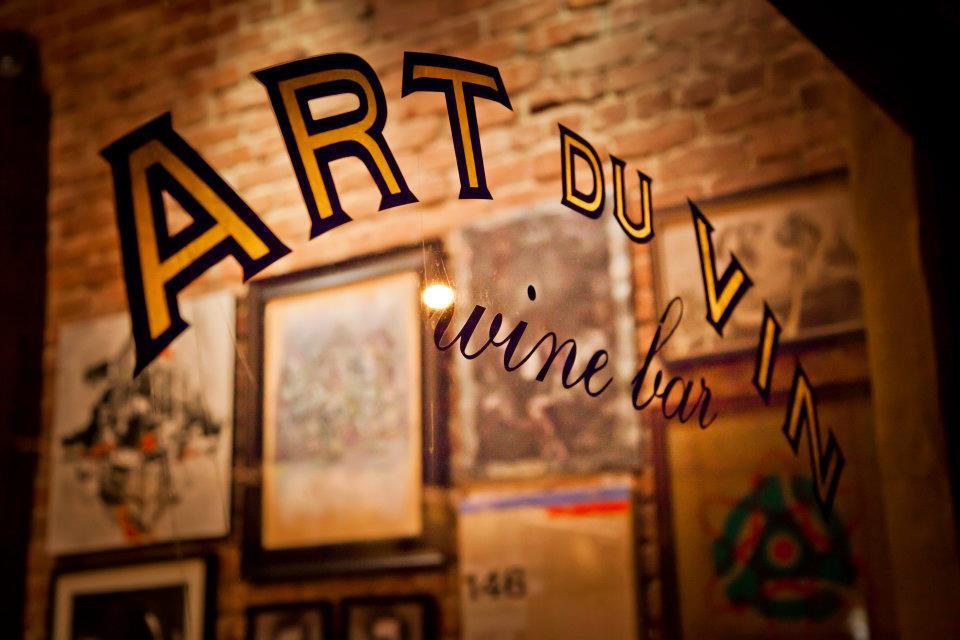 Art Du Vin – 2027 E. 4th Street LB 90814
A European-style wine bar in the heart of "Retro Row" Art Du Vin shares small production wines in a warm and inviting setting. A friendly down to earth vibe that fosters relaxation, conversation, and friendship. New wines are introduced monthly by the glass and the bottle. They also serve a variety of beers, ciders, artisanal cheese, charcuterie, and homemade bread. They pride themselves as being the "cheers" of wine bars.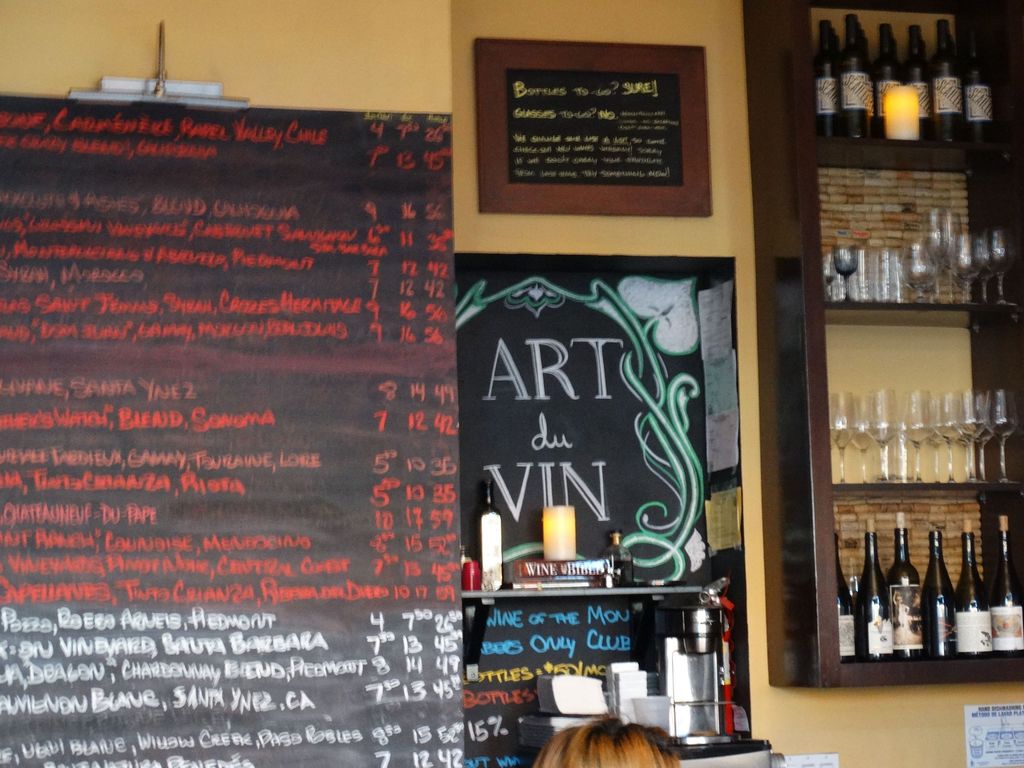 Owner, Stephanie Blakeslee appreciates the power of wine, its physical culture, and its social influence. She truly demonstrates not words but deeds. She supports the community by giving back every day. Receive 10% off if you shop on 4th Street, also get 10% off if you work 4TH Street, a member of Cinematheque, or a member of LB Gay & Lesbian Community Centers of Greater Long Beach. And, wine by the glass is always $4 on Wednesdays.
The Wine Bar – 250 W. Ocean Blvd.
Located on the lower level of the Camden Building, The Wine Bar feels like the building's family room. A hip space to entertain friends by sipping wine, eating tasty small bites, watching sports, or listening to modern music. It is place you can call home with comfortable seating and dim lighting.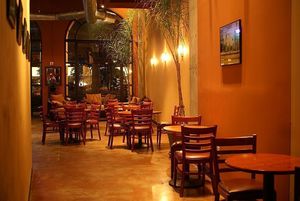 Every day is happy hour form 4 pm – 7 pm when you can enjoy wines from around the world and micro & craft beers at affordable prices. Their wines change weekly, and they also have a retail store for wines on the go. Their philosophy is, "blowing minds with beers and wines."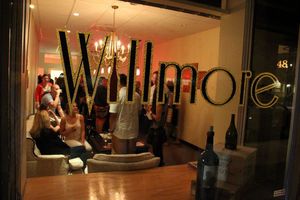 Willmore Wine Bar – 3648 Atlantic Ave. LB 90807
A small neighborhood wine shop that offers wines by the glass as well as wine education. Willmore Wine Bar is entirely staffed by sommeliers, certified wine professionals. So it makes sense that they like to educate their guests, because they are knowledgeable.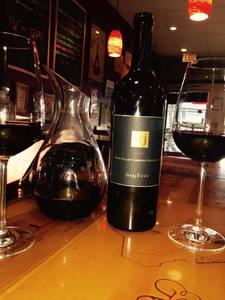 Relatively new to the wine bar scene, they just celebrated their second anniversary, however they are the only wine bar in Bixby Knolls. The atmosphere is a blast from the past with its art deco décor and jazz and ragtime music six nights a week. Enjoy their great wine tastings, pizza and trivia nights. They live up to their philosophy, a place customers can have an upscale experience in a neighborhood bar.
Five O' Clock Wine Bar & Tapas – 194 Marina Drive LB 90803
This wine bar has a great café-style patio, and the best location overlooking Alamitos Bay and Naples Island. Sip fantastic wine outside, small the ocean air, and relax by the outdoor fire pits. No wonder Five O'Clock'Wine Bar's philosophy is, "The time of day people can kick back and relax with friends and family… Also known as Wine O' Clock." They specialize in California wine vintages, upscale tapas plates, gourmet flatbreads, grilled Panini sandwiches, and fresh desserts.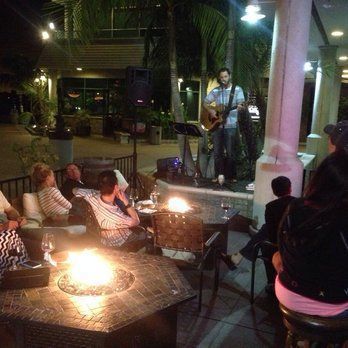 There specials are as interesting as their wine selections. They have complimentary cheese plates with the purchase of any bottle of wine on Wednesdays, half off bottles of wine and beer or Thursdays between 4 pm – 7 pm, and bottomless mimosas at brunch on Sundays noon – 3 pm. Along with price specials, they also have live music on Fridays and Saturdays, cheese and wine paring glasses, and you can even enjoy wine while creating art on "paint n wine night." Stop by for a glass of wine and stay for the entertainment.
The Wine Crush – 3131 E. Broadway LB 90803
This is a purists' wine bar. The Wine Crush started as a boutique wine shop with a cool patio. Ten years later they have grown into an established place locals go to for the finest wines from every region of the world. They offer a true winery experience in your own backyard. Located in the heart of Long Beach on Broadway between Orizaba and Obispo Avenues.
The owners taste more than 3,000 wines a year and put only 10% on their shelves. They are very selective and their 500+ loyal wine club members appreciate it. They have regular tastings, wine tasting events, and always something new to showcase in their brick and mortar retail shop.
People have been drinking wine for centuries, about 6000 years to be exact. Wine bars set themselves apart from traditional taverns because they sell wine and beer instead of liquor. They try to remove the association of wine with an upscale clientele by creating a relaxing atmosphere. The wine bar's main goal is to mimic a fine restaurant experience in a dressed down setting. The beauty of Long Beach is that there is a wine bar that matches your unique personality or desired atmosphere.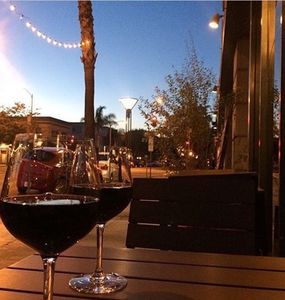 Cheers!