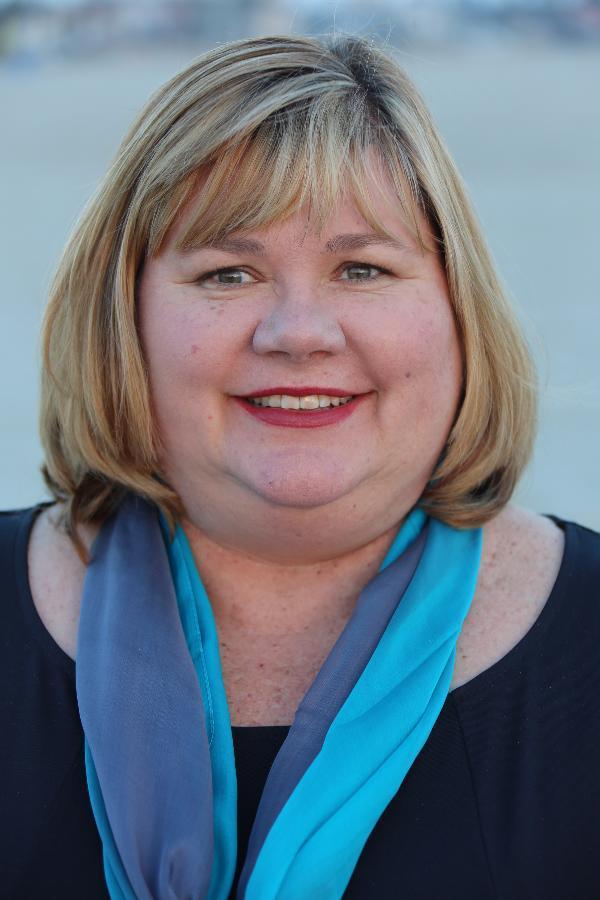 Shannon Jones
Team Leader & CEO
Shannon Jones has been selling real estate since 1998 and specializes in listing and marketing homes. She has consistently been one of the top Realtors in the Long Beach area. Prior to her award-winning career in real estate with the Shannon jones Team, Shannon has had successful careers in journalism and public relations. She holds a bachelors degree from UC Irvine and a masters degree from UC Berkeley. Shannon holds E-Pro, CDPE (Certified Distressed Property Expert), and PSC (Pre-Foreclosure Specialist) certifications.
Recent Reviews
---
Smooth relocation assistance
"The Shannon Jones Team did a great job for us.  Moving in from out of state on a business relocation, we didn't know the market in SoCal and were hard to please.  Brad never lost patience with us and was always more than willing to show us one more property.  This was our 7th real estate transaction with as many realtors and Brad and the Team were by far the best we've ever dealt with, hands down.  Brad gave excellent advice and kept reminding us of our goals that we had stated when we first met with him.  We felt like Brad really understands how stressful buying a new home while selling in another state and moving a family, really are.  While Brad was outstanding to work with, the Shannon Jones Team is extremely professional and every single person we talked to was courteous and helpful.  It didn't matter which team member we got on the phone because they were all familiar with our situation and could answer any questions.  Brad was extremely accessible and always got right back to us with answers or to set up viewings on short notice.  Brad didn't drop us at closing either.  Our purchase had a couple complications and Brad stayed very involved acting as our advocate for weeks after closing.  We are very happy homeowners and owe it all to Brad and the Shannon Jones Team.  We would highly recommend the Shannon Jones Team to anyone in the area!"
Chris and Bernece T.
Fountain Valley, CA
Professional, Efficient and Friendly
"


I have both purchased and sold a home with the Shannon Jones Team and I wouldn't dream of using another real estate agent. Shannon and her team are not only professional but efficient and friendly too! A joy to work with! Because they are so knowledgeable and reliable, they help take the stress out of the home buying/selling process.


"
Professional Yet Personable
"The Shannon Jones Team made us feel very comfortable with our choice of Realtors. Professional, yet personable, we never felt pressured. They were available and happy to answer all our questions with patience and easy to understand explanations. We were very impressed with Shannon's professional manner, yet she related to us as though we were her only client. After our mortgage lender, who has spoken with hundreds of Realtors in his career, talked with Shannon for the first time, he commented to us that he knew she would be the best Realtor for us. He could tell by only one conversation that she was professional but personable and she would work hard on our behalf."
Rick and Lisa V.
Long Beach, CA
Great Customer Service
"Thank you for your great customer service. This transaction by far was the most effortless and rewarding outcome in our experience. Your team handled our needs completely. It was a pleasure dealing with The Shannon Jones Team. We hope every future customer enjoys the satisfaction and results that we had. We can't thank your team enough for everything."
Jerry & Mary Beth
Long Beach, CA
Hire The Right Team
"Hiring a Real Estate Agent is NOT the time to find the "wrong person for a job"!  I'm taking this time to endorse Shannon and her team because I have had a unique vantage point. I have done business with her for well over a decade, and have been in the Real Estate business on various levels for over 18 years. Now, I'm a full time investor / landlord, and STILL a client of the Shannon Jones Team. For most of us, buying a home is the largest investment we will ever make. This is the biggest reason to find the right person. Therefore (as a full time investor) I recommend NOT working with your hairdresser, coworker, or some acquaintance just because they have a Real Estate license and do it on the side; I'd find the Agent that knows the most about the investment you are about to make. If you hire Shannon, you'll find yourself calm in what can be a nerve racking experience. Shannon is experienced, professional & is honest. If you're looking for this in an Agent, do yourself a favor!"
Effective Marketing
"Shannon and her team helped us sell our home as well as purchase our current home. As first time sellers, we did everything to get our house ready to sell and Shannon was helpful in her suggestions on improvements that would garner the best return on investment. Our house was marketed so effectively, that we had 14 offers and were in escrow after 6 days! Shannon and her team were always responsive and quick to answer any questions we had via phone, fax, email or text. All communication lines covered! For our purchase, she and her team were able to navigate the tricky process of a short sale and gave us status updates as progress was made. She made sure to keep us informed every step of the way. She is a professional, courteous and just a nice person. Her team is also a reflection of her hard work ethic and accessibility. If we ever had to do another real estate transaction we would definitely give her a call!"
Buying & Sellling
"The entire Shannon Jones Team is great. They helped our family sell our home and purchase a new one. The listing was second to none. The marketing and detail that they put in to sell our home yielded the highest price per square foot in our city. Fantastic communication throughout both the selling and purchasing of the homes. Selling and buying a home is never an easy process, but working with Shannon and her team made everything much easier than expected. We highly recommend The Shannon Jones Team."
Tony G.
Long Beach, CA & Westminster, CA
Quick & Painless
"I had a great experience with Shannon Jones and her team...they were all very helpful! The sale of my home was quick and painless. Shannon had great advice on repairs and on the pricing of the home. It sold for over asking price within days of going on the market. Her entire team was available anytime I had questions. I would recommend Shannon and her team to anyone looking to buy or sell!"
Michelle S.
Westminster, CA
First Time Buyers
"We had the best experience working with Shannon & Brad Jones! This was our very first home purchase and they made it great. They were always available for us, they were not pushy at all (like some realtors can be), and they made sure to keep us updated every single step of the way. We didn't feel that they were just in it for the sale because they were very honest and up front with us about everything. If you're looking for a great Real Estate team who is on top of all the details, who will keep you informed, and who works when you need them to, then please give them a call."
Melissa E.
Long Beach, CA
A+ Rating
"Working with Shannon and Brad Jones was a great pleasure.  They set realistic expectations from the beginning, guided us through the whole process from start to finish, and they worked very hard to make sure that we had everything we needed.  Buying a house is never an easy thing, but working with Brad and Shannon was much easier than we had expected.  We highly recommend the Shannon Jones Team!"
Success Times Two
"I found Shannon Jones and her team on Yelp nearly a year ago and chose them because of their awesome rating.   My husband and I had a small condo in downtown Long Beach that we purchased as newlyweds, but had since outgrown (after 3 kids).  We met with Shannon and her husband/partner Brad in late January 2013.  Shannon and Brad know the area housing market like the back of their freaking hands!  They were able to help us identify key areas to focus on based on our personal "must haves" and "nice to haves".  Then, we looked at about 15 homes over the next six weeks--and get this, Shannon was finding homes for us to tour oftentimes a couple days BEFORE they were officially in the "for sale" listing system.  In a competitive housing market, it was great to beat the rush and get an early look before there were 5 other families bidding on it.  Anyway, after about six weeks of looking, Shannon tells me a new listing is hitting the market in two days and it matches my "dream house" wish list.  Man, was she was right--and the house was slightly under our max budget.  We made a quick offer (along with 3-4 other families).   I was worried that we'd lose the house in a bidding war, but Shannon and her team helped us through this process and, get this, Shannon is so well-connected in the industry, having her as my realtor actually helped our offer get chosen!  Other realtors know the Shannon Jones Team has their $#!+ together (excuse my French) and Shannon knows how to navigate the buying process in a thorough, but quick fashion (sellers love to have a quick escrow).  Now fast forward...at some point in the buying process, we hit a brickwall with some lending issues and I was worried we'd fall out of escrow.  Tada...where does Shannon and Brad hide their superhero capes?  They jumped in, made some phone calls to other lending professionals they work with, and they were able to save our deal when it had gone horribly off-track.  I don't think a lot of other real estate agents have the expertise or connections to even attempt what Shannon actually did (and made it look like another day at the office).  Well, today, my husband and I and our three kids live in our dream home in Cypress.  I'm one happy lady.  Also... after we purchased our new home, we then used The Shannon Jones Team to sell our old condo in downtown Long Beach.  Same great service!!  This team knows how to market your home, help you get top dollar, and navigate the whole process (including any detours).  Speaking of detours, we ran into issues with selling our condo due to the homeowners association (HOA) being underfunded.  It took some hard work for Shannon to find a buyer who met the required bank qualifications, but ultimately, SUCCESS was soooo sweet!  Shannon and Brad saved the day, AGAIN!  So, after both buying and selling a property with The Shannon Jones Team, I can confidently recommend them to all my friends, family and fellow Yelpers, without any reservation.  They've earned an A+++  rating from our family."
Aretha A.
Cypress, CA and Long Beach, CA
Selling & Buying
"Shannon Jones is a really good real estate agent. She was recommended to us by a friend a few years ago, when we were looking to buy a condo, and we are so glad we found her.  She was wonderful to work with and made everything so easy.  Since we were first time home buyers at the time, she was there to reassure us when we were having doubts and fears.  We ended up with a fabulous condo.  We used her again last year when we wanted to buy a house.  Again, she was great in helping us sell our condo and buy our house.  She is one of those rare real estate agents who actually cares about you, and wants to help you.  You will not regret using her."
Short Sale Success
"We chose Shannon Jones and her team because they get results. Shannon and her team are accommodating and incredibly helpful. We were selling a second property in a short sale and needed some hand-holding through the process. Considering the stories we had heard about the difficulty with the banks and short sales, Shannon and her team communicated with us at every turn, walked us through what to expect and kept us calm through the process. We have recommended Shannon to our friends and coworkers. We appreciate the personal touch Shannon offers and would not hesitate to access her for any of our real estate needs."
Returning Client!
"I'm a returning client after buying our first home with The Shannon Jones Team. When it was time to sell our home, we couldn't think of anyone else to trust other than The Shannon Jones Team. It was our first time selling but we were impressed after seeing Shannon's presentation of local homes sold in the area and how we can sell ours quicker at the price we ask. She had the best photographer that took professional pictures of our home. Within a week we had multiple offers. She gave us updates and a summary report on a weekly basis as requested. If any issues emerged, her team would contact us asap. Shannon would continue to work and meet our deadline even when she got a cold, so thankful for the team's effort in meeting the deadline we requested and taking care of all the paperwork for us."
David & Monica L.
Norwalk, CA