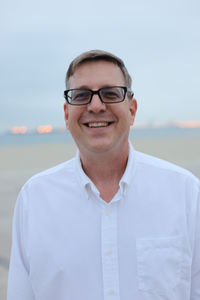 Operations Manager
Office: 562.896.2456 Mobile: 562.673.6634 Fax: 562-719-9698 Organization: Keller Williams Email:
About David Ethridge
David is The Shannon Jones Team's customer service backbone, providing transaction coordination, database maintenance, and top-notch client satisfaction. With more than 10 years experience in real estate in administrative and sales roles, David strives to make the home buying or selling process as easy and stress-free as possible. His extensive knowledge of the entire transaction process, his flexible personality, and his excellent critical thinking skills make him an essential component of our team's overall approach to thorough and thoughtful client service. If you need help, David is here and happy to assist! When he is not focusing on making sure everything is flowing smoothly at work, he loves spending time traveling (his favorite destination is Walt Disney World) and relaxing with his family.