These may not be your grandmother's cookies, but they sure come close! National Chocolate Chip Cookie Day is on August 4th and to celebrate, we've put together a list of all of the best cookie shops in Long Beach. Of course, these shops all serve up mean chocolate chip cookies, but they also have their own signature cookies that are worth a try. Mexican Hot Cocoa Cookies, strawberry shortcake cookies, cinnamon roll cookies – you name it, and one of these shops is likely to satisfy your craving.
Baker Bear Cookies 
With Baker Bear Cookies, it's love at first bite. Whether you're looking for classic options or fancier cookies, they specialize in crafting from-scratch cookie creations and baked goods. You can order cookies by the dozen, fresh dessert bread, and cheesecakes! They have a strong social media presence – click here to browse their menu and order. 
Royal Gourmet Cookies 
Every morning, the delicious smell of Royal Gourmet's freshly baked cookies wafts down the streets of Bixby Knolls. They offer classic cookies and specialty cookies with fun and creative names like P.M.S. Oh Yes, made with an irresistible mixture of Snickers, Twix, and Kit Kat. Emerald, the owner, makes sure all ingredients are of the highest quality and sourced from local suppliers. For your convenience, you can order cookies for curbside pickup or delivery. Visit their website to start your order today!
To enter to win a $50 Royal Gourmet Gift Card, click here or the photo below!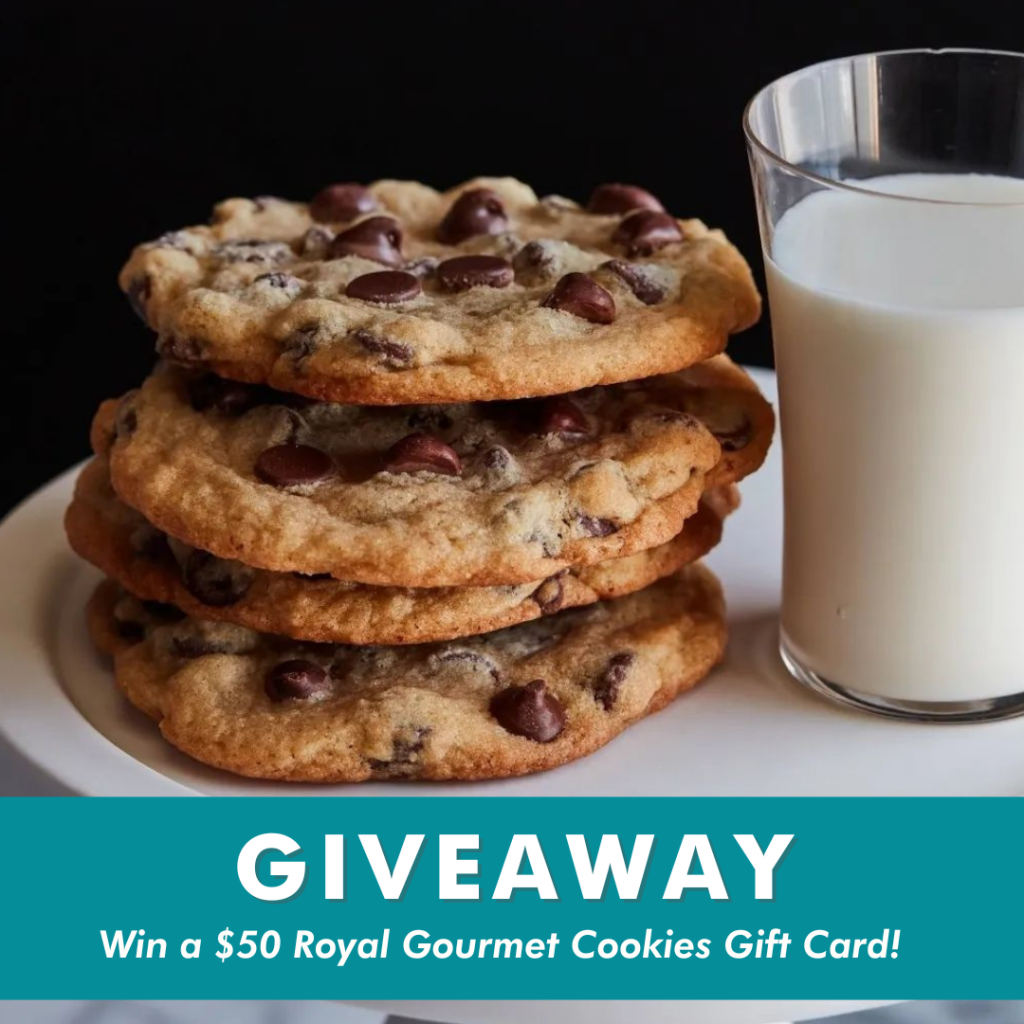 Village Cookie Shoppe 
Now, this is a cookie company you can feel good about supporting. The Village Cookie Shoppe is owned and operated by Mental Health America of Los Angeles (MHALA). The Village Cookie Shoppe helps their employees, which are MHALA members, learn valuable job skills and develop work tolerance so they can join their community's workforce. The Variety Cookie and Brownie Gift Box is a great option if you want to try every cookie flavor for $20. Visit their website to order cookies for pick-up or delivery.
One Delightful Cookie 
This local shop delivers freshly baked (still warm) cookies that are golden brown on the outside and perfectly moist on the inside. They bake their cookies in small batches and offer a variety of choices including a Design-Your-Own Dozen, The Classic Dozen, and single flavored packs. If you're looking for a must-try flavor, order the Double Chocolate Espresso cookie – you won't be disappointed. Learn more and order online here.
Do you have a favorite cookie shop in Long Beach that we missed? Send your recommendation to [email protected] or fill out the form below!