Do you ever stop to think about the air quality in your home? If you're experiencing allergies or physical ailments, consider testing your home's air quality. There are many sources of indoor air pollution, some include cleaning supplies, lack of ventilation, and mold. As a result of the pandemic, many people are still working from home so improving your air quality is more relevant than ever. When pollution comes to mind, we think of  industrial areas, smog-filled cities, and wildfires, but according to the U.S. Environmental Protection Agency (EPA) indoor air quality is 2-5 times more polluted than outdoor air. Luckily, there are simple measures you can take to improve your air quality to keep you and your family healthy. 
Open Up Those Windows 
One of the easiest ways to improve air circulation in your home is to air it out by opening the windows. Poor ventilation can lead to trapped pollution and dust in your home. You don't have to keep those windows open all the time, but consider investing in window fans to draw in the cool evening air. 
Invest in an Air Purifier 
This may sound fancy, but there are plenty of affordable air purifier options on the market. Air purifiers sanitize your air by either neutralizing the toxic particles or trapping the pollutants in a filter that can be changed. This is a great option if you're experiencing symptoms of asthma or allergies. Air purifiers can help sanitize your air, but they won't be able to tackle pollutants on your home's surfaces or fabrics. To get better results, frequently clean surfaces, vacuum, and wash linens. 
Go Plant Crazy 
If you don't want to purchase a man-made air purifier, turn to nature's! Plants are a pretty and practical air filter, they also increase the oxygen levels in your home. Some of the best plants to keep around are peace lilies, spider plants, ferns, pothos, palms, and aloe vera!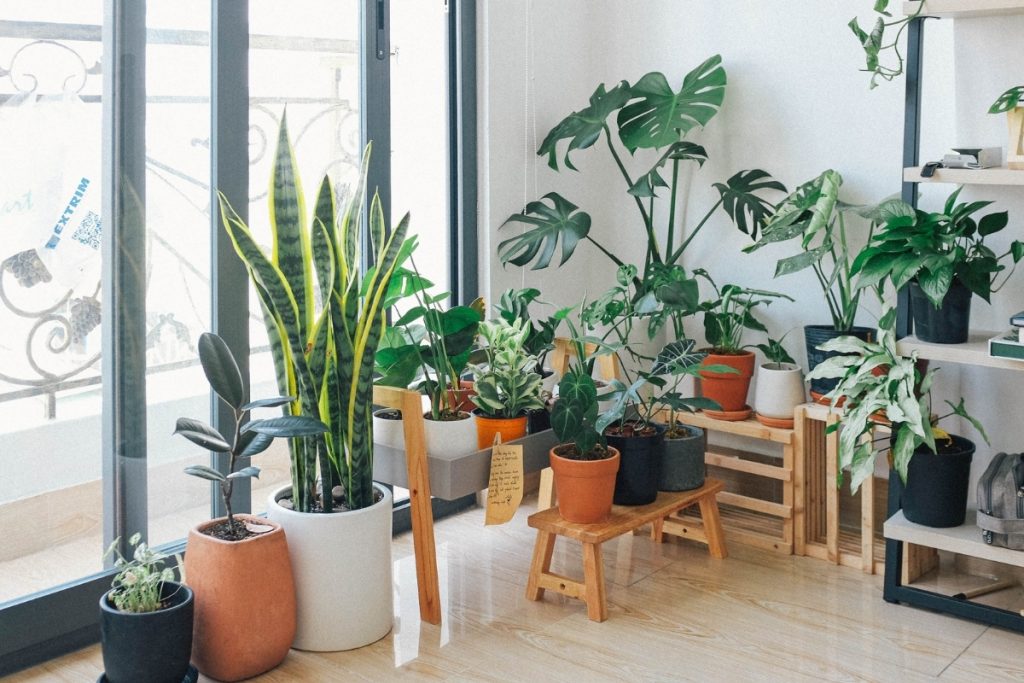 Stick to Natural Cleaners 
Many cleaning agents contain volatile organic compounds (VOC's) that can be damaging to your health. It's safer to switch to natural cleaners that aren't heavily scented. But sometimes, natural cleaning solutions aren't quite as effective as chemical cleaners such as bleach. When using heavier chemical cleaners, remember to air out your home to minimize the number of trapped particles. 
Check Air Filters 
Air conditioning is a life-saver during hot summer months but it's easy to forget about changing their filters. The frequency of which you change your filter depends on the type of air filter you use, your air quality, whether or not you have animals, and how many people live in the house. They're typically supposed to be changed every 30-60 days. Find out how often you should be changing your air filter here. Air conditioner filters aren't the only filter that can use maintenance. Routinely check your vacuum filters and appliance filters as well. 
These simple steps can help you take your health into your own hands and breathe easier knowing that your air is clean!