Are you a fan of the past? Do you revel in the charm of bygone eras? Long Beach, California has a plethora of antique and thrift shops that can transport you to different times, tell stories through the unique items they hold, and help you furnish your home with some fun vintage finds.
Here's an overview to some of the spots you may want to visit:
Long Beach Antique Flea Market
A highlight of Long Beach's antique scene is the market held on the third Sunday of each month at Veterans Stadium. This outdoor event features more than 800 dealers selling antiques and collectibles, making it an antique enthusiast's paradise. With over 20 acres of space to explore, you'll discover something that captures your attention. You can find vintage furniture, rare collectables, retro clothing, and much more. 

Fourth Street Retro Row
It's called "Retro Row" for a reason. Here in this stretch of Fourth Street between Junipero and Cherry, you'll find a number of shops featuring fabulous vintage finds. Whether you're searching for classic clothing, mid-century furniture, or quirky collectibles, this street has it all! It's a great place for a stroll and there are restaurants, wine bars, and coffee spots if you want to take a break before during, or after. Here are a few spots to consider:
Retroda: Past and Present specializes in curated vintage clothing, allowing you to step back into the fashion trends of decades past
Assistance League Thrift Shop is a treasure trove of hidden jobs. From vintage crockpots to stylish clothing finds, you never know what you might stumble upon. And the best part? The prices can't be beat. Bargain hunters will leave with a smile on their faces and maybe even a classic 1980s crockpot ready to serve up memories.
Meow Vintage is the spot for you if you're a fashion-forward vintage enthusiast. The shop specializes in "deadstock" vintage clothing. These are untouched or unworn vintage pieces that have been waiting for their moment in the spotlight. From baubles and bangles to threads from the '20s and beyond, Meow Vintage offers a curated selection of Hollywood-esque fashion treasures.
Belmont Shore Discovery Shop
For vintage housewares and '90s treasures, head to the Belmont Shore Discovery Shop at 5235 Second St.  Here, you'll find reasonably priced vintage garments that will transport you back in time. But that's not all – this shop also offers an assortment of vintage housewares, from charming cloth napkins to classic furniture finds. It's the perfect place to add a touch of nostalgia to your home.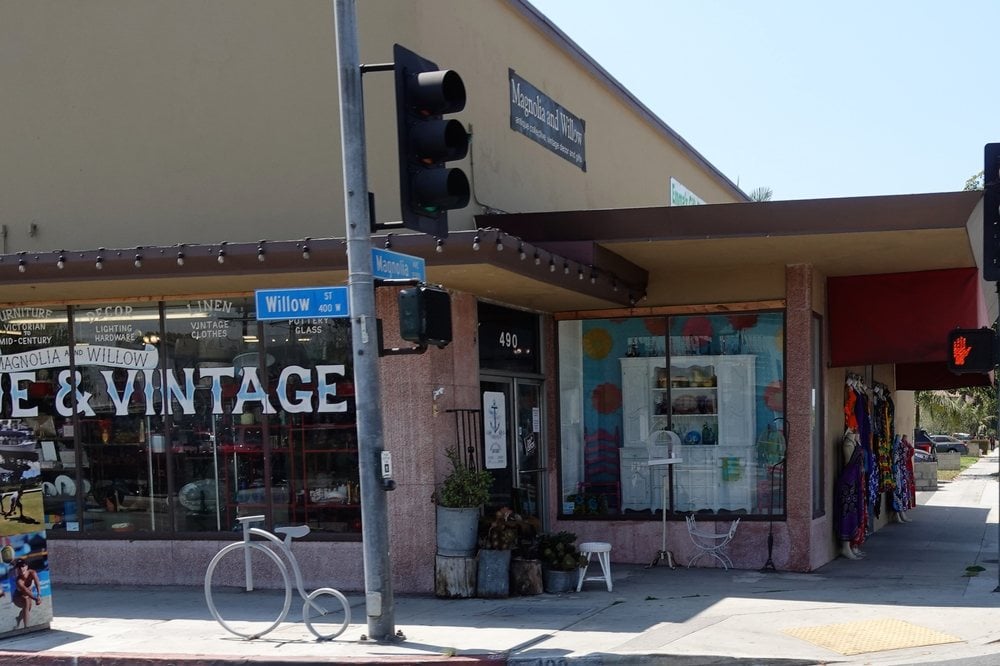 Magnolia and Willow Antique & Vintage
If you're looking for something a little more funky, look no further than Magnolia and Willow Antique & Vintage. This funky store, located at 490 W. Willow St., stocks an eclectic selection of furniture, electronics, and various tchotchkes. To describe, it's a place where you can let your imagination roam wild. You'll find some truly unique pieces that will add a touch of personality to your space.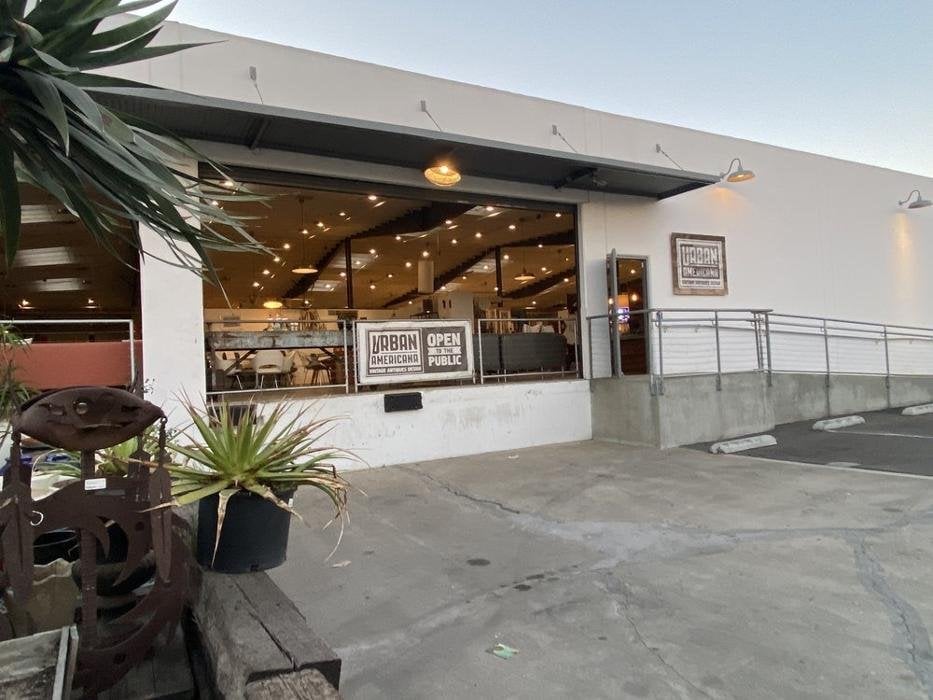 Urban Americana Vintage and Antique Collective Furniture Store
And finally, if you're on the hunt for vintage furniture and home décor, Urban Americana Vintage and Antique Collective Furniture Store is the place to go. Located at 1345 Coronado Ave., this store is Long Beach's ultimate source for vintage furniture and home décor. Their mid-century warehouse stretches more than 16,000 square feet and houses an incredible variety of unique home goods. With over 40 different dealers, each with their own collections of furniture, antiques, and décor, you're sure to find something that fits your style. Whether your style is mid-century modern, farmhouse, vintage industrial, or quirky and colorful, Urban Americana has something for everyone.
So, what are you waiting for? Get ready to uncover your next treasure in Long Beach! Antique shopping here is an adventure, with each spot offering antique enthusiasts a distinct and enchanting experience. You never know what hidden gem you might find. It could be a classic piece of clothing, a unique piece of furniture, or a nostalgic trinket that brings back cherished memories.