National Adopt a Cat Month is here! If you've been yearning for a furry companion to keep you company, we have the purrrfect spot to start your search. The Feline Good Social Club (FGSC), located on the corner of 3rd Street and Atlantic Avenue, is the first and ONLY cat lounge in Long Beach, CA! 
All of their clawesome kitties come from their rescue partner, Long Beach Felines. Even though many of the cats at FGSC have been rescued from risky situations, it doesn't take long for them to find comfort in the safety of their new home. The Feline Good Social Club is a place for connection, cuddles, and relaxation for both felines and humans. Whether you're looking to adopt a furry friend, meet some fellow cat lovers, or just enjoy the company of the cats, you're welcome at Feline Good Social Club!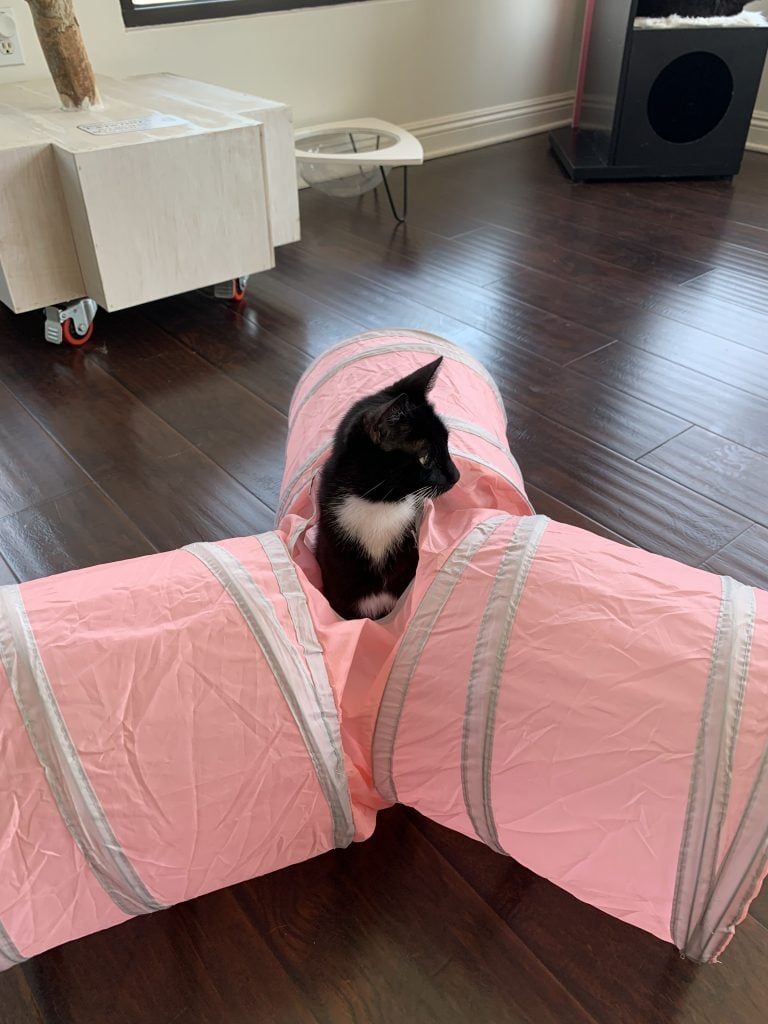 Their Mission 
"Feline Good Social Club's mission is to provide a mutually-beneficial social interaction opportunity between humans and cats in a fun and comfortable setting, with the goal of placing our cats into permanent homes." 
Support FGSC
If you'd like to support the Feline Good Social Club, there are a couple of options for you! FGSC is recruiting new volunteers this summer to help out as Cat Lounge Crew Members, Program Coordinators, Special Events Staff, etc. To learn more about these positions and their time commitments, CLICK HERE.
Interested in being a foster parent? Some cats need extra care before they can be transferred to the FGSC, so if you're interested in joining their foster program, email [email protected]. 
It takes a village to make sure 25+ cats are happy and healthy! To make a donation that will help with supplies, food, and litter, CLICK HERE. 
Meet the Kitties 
Ready to book your cuddle session? A relaxing 50-minute cat lounge session is $15 and reservations can be made online in advance. They also offer private sessions so you can purrivately enjoy the lounge with up to 8 of your friends! In addition to sessions, they host a number of fun events including Comedy & Cats and Sound Healing Events. Explore your options here.
The main and final goal for the Feline Good Social Club is to find furrever homes for the cats that they care for. When you choose to adopt a pet, you're not only saving the life of the pet you adopt, but you're also freeing up space in the shelter so another pet can be rescued. In addition to saving lives, you're likely to have a support system when you choose to adopt instead of shopping for a pet.