Despite the general public's perception that this is a terrible time to buy or sell a home, properties are still moving and the real estate market in Long Beach CA is hot as we enter the summer season. In fact, many people believe that the latest numbers indicate that the summer real estate season may be the spring real estate season that COVID-19 put on pause.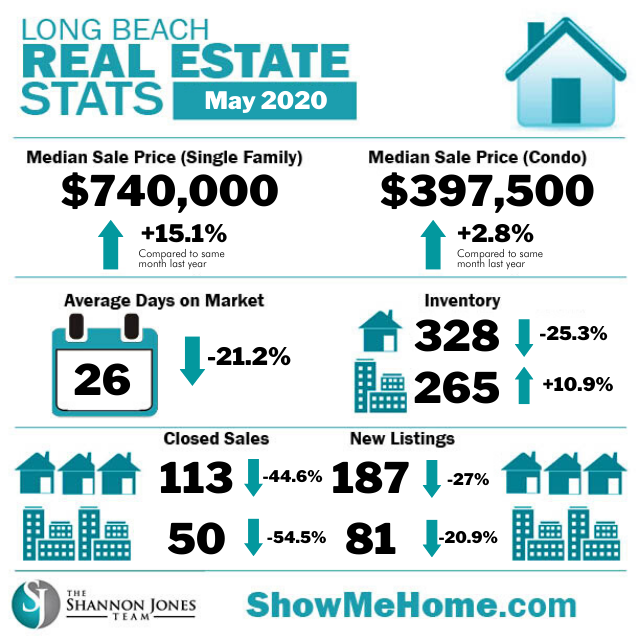 As you can see from the statistics for the housing market in Long Beach CA, sales and new listings are down; however, home prices are up. And inventory is also down from this time a year ago. We are in a strong seller's market right now in Long Beach CA.
While many homes are selling quickly with multiple offers, some neighborhoods are moving more quickly than others, and some areas are showing stronger prices. If you'd like to know about the statistics in your neighborhood or you're curious about the value of your home in Long Beach CA or surrounding areas, let us know. We'd be happy to help.