Home Pricing Strategy 101
We're in the peak selling season in a seller's market and most homes in Southern California are selling very close to list price, or even above. Recently, many of our listings have sold with multiple offers, fetching prices above the list price. Yet even in a seller's market, not all homes sell.
What makes the difference between a home that sells quickly for top dollar and one that sits, languishing on the market?
Pricing strategy is one key component. In a market where prices are increasing, it can be wise to price your home a little below the competition. Homeowners may be uncomfortable with this idea, but it's the SELLING price you take to the bank – not the LISTING price. And if buyers flock to your home and push the price up with multiple bids, it's far more beneficial than overpricing the home and then reducing it down to the point it should have been at in the first place.
Another key component to getting top dollar is making sure the home is in top dollar condition. That sounds self-evident, but some sellers overlook this. Make sure the curb appeal is top notch because no matter how good the interior of the home looks, buyers will already be judging the home before they walk through the front door. Landscaping spruce ups, fresh paint and sparkling windows help make a great first impression. Inside, make sure the home is uncluttered, well lit, and that it smells nice. Consider hiring a stager or watch staging shows on HGTV to get some ideas on "do's" and "don'ts."
If you haven't placed your home on the market yet, consider your pricing strategy very carefully before listing. If your home is on the market and it hasn't sold in the first 30 days, it's time to reconsider your pricing strategy. Choosing an appropriate price will greatly impact your visibility to buyers, which will impact your ability to garner competitive offers.
Home Pricing and Visibility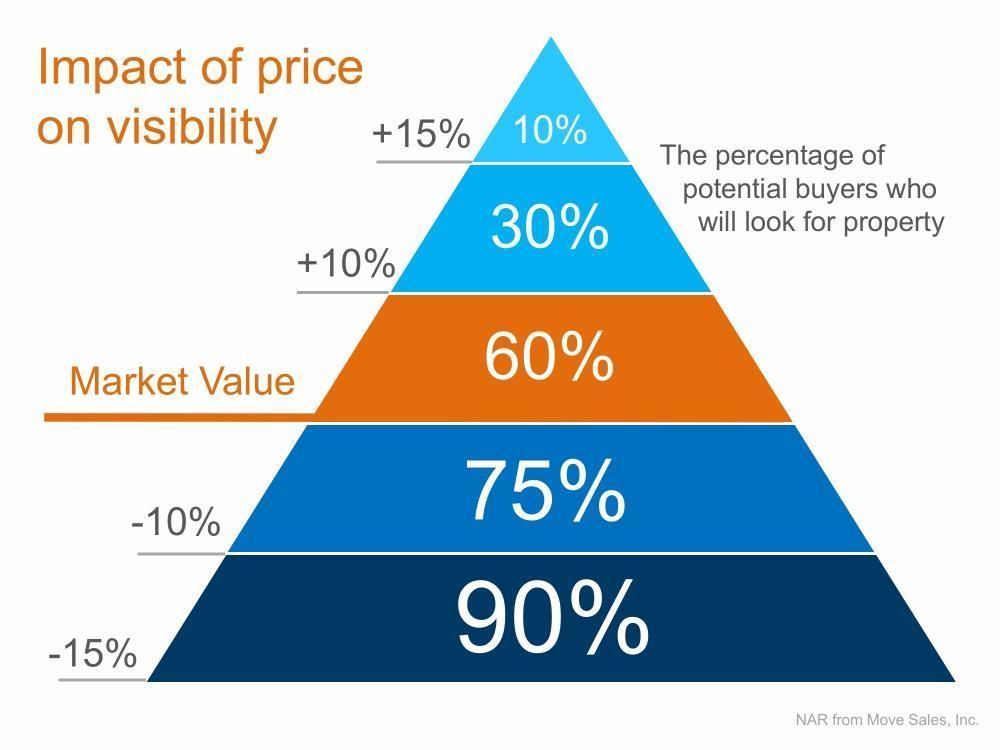 Sometimes sellers say they'd like to price a little high to "allow room for negotiation." Or they want to price a little high because "we can always come down." Nobody likes to leave money on the table, yet unfortunately overpricing a home does exactly that. An overpriced home will capture the attention of far fewer buyers. Meanwhile, the eager, motivated buyers are bidding up the prices on the homes that are aggressively priced.
Here's how you can avoid home pricing mistakes:
Research the market.
Don't base your home price on what you want, what your neighbor said, or the list price of the home that's a block away. Know what homes are selling for in your neighborhood, not only the listing prices but also the selling prices. Price your home based on a comparative market analysis from an experienced local real estate professional. Factor in differences like location, square footage, lot size, and additional bedrooms or bathrooms. Appraisers will use those differences to calculate adjustments, and so will buyers. You may not think that it matters that you're on a busy street or that your home doesn't have the same upgrades as the neighbor's home that just sold, but buyers will be factoring those differences into their opinion of value and you should be too.
Don't list with the highest bidder.
Sometimes sellers will interview multiple agents to see how much they can get for their home and then list with the one who suggests a price that is significantly above the others. Be very cautious because the agent may be trying to "buy" your listing by suggesting an unrealistic price. This will cost you time and money as you'll probably have to slash the price and having your home on the market longer will ultimately mean it sells for less than if it was correctly priced from the beginning.
Don't get emotionally involved.
You may love your home and you've probably invested time, money and energy into it. But that doesn't impact price. If you love your home more than potential buyers and it's worth more to you than it is to them, you are essentially bidding against them. And if you "outbid" them, you get to keep the home, which may not be your goal if you have it on the market. TIP: Stay objective. Focus on statistics. Listen to feedback about pricing without taking it personally. If your agent tells you your home is overpriced, it probably is.
Compete in the right ring.
Don't price too high from the start. The first 7-14 days of a listing are absolutely critical. That is when it will attract the most attention. Buyers combing online sites and apps are excited about new listings. If a home shows well and is priced appropriately, it will typically attract offers quickly in our current market. If your home enters the market overpriced, many buyers will overlook it because it will be out of their range. It will also mean you're competing with homes that may "outclass" you – either because they're larger, better located, have more upgrades, or additional bedrooms or bathrooms. Think about a lightweight boxer matched against a heavyweight boxer. He could be amazing in the ring, but he probably won't win because he's not competing in the right class. I once had a potential seller tell me she didn't agree with my pricing recommendation because her home would be worth what she wanted if it was only in the adjacent neighborhood. Buyers will be comparing your home to other homes in the same neighborhood, and other homes in the same price range.  The right price will equip you to compete successfully.
Don't overprice simply because you have time.
Time is not your friend, and the longer your home sits on the market, the less excited buyers will be about it. Market activity is greatest at the beginning of your listing period, which is why pricing it right when you have the most potential interest is so important. If you're not getting at least 4-6 showings per week in our current market, then your home is probably overpriced.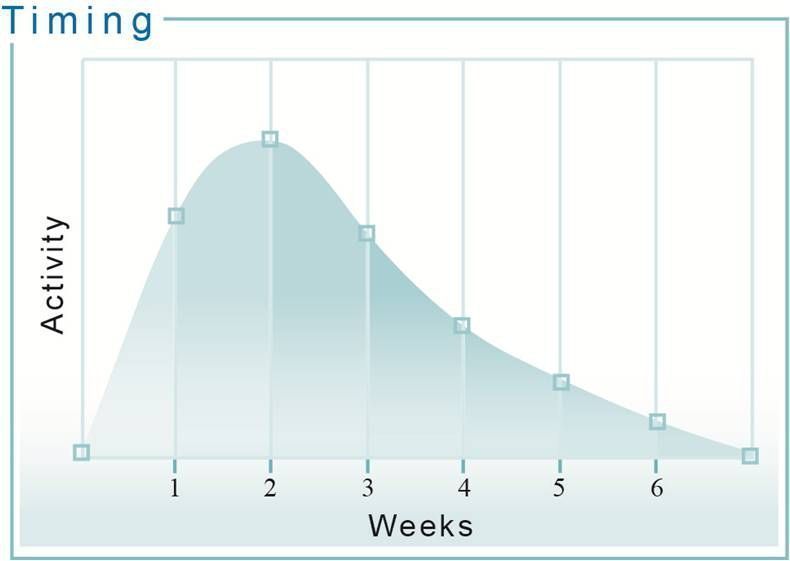 Don't chase the market.
If you overprice your home to begin with, you may find yourself making incremental price drops but never quite catching up with the market — even in a market in which prices are appreciating. By waiting too long to adjust to an appropriate price, you are negatively impacting your home's selling price. And if you are making price changes slowly, you are drawing out the process. Buyers view multiple incremental changes to price as a sign that there is something wrong with the home and that the seller is not very motivated. TIP: If your home isn't on the market yet, list it competitively to begin with. If your home is on the market and you're not getting any bites, then lower the price as quickly as possible to a level that is competitive. Work with your agent and listen to their advice about market conditions and what factors are impacting your home's value.
Think like a buyer.
What are the things that you would value in a home? Would it be a large yard, an updated kitchen, a view, a quiet neighborhood? These are the same things your buyers might value as well. Did you make compromises when you bought the home and decide that you didn't mind a location near a freeway, under a flight path, or you were OK with giving up that extra bathroom you wanted because it meant you could get into a home you could afford? If some of the home's conditions impacted the price when you bought it, they are likely to still impact the price when you're selling it – unless it's something you changed, as in an outdated kitchen that you've remodeled. Your price should reflect how your home compares to others offered for sale. Buyers will find objections to any home as none is perfect, yet it is amazing how quickly objections disappear when a price is compelling.
Wondering how to price your home? Fill out the form below and we'd be happy to assist you with a comparative market analysis.