Every homeowner wants to make sure they maximize their financial reward when selling their home. But how do you guarantee that you receive maximum value for your house? Here are a few ways to help you earn top dollar when selling your home. Shannon discusses more in the video below. A written summary is below the video.
1. Sell in a Seller's Market
Sellers may not have control over the market, but they can certainly act when it works in their favor. If you're a potential seller, that time is now! Right now, inventory is extremely low all over the country. Long Beach is no exception. In January 2021, the inventory of homes for sale was down 36% from January 2020. New listings were down 14.4%. This means competition among buyers is fierce, and they are willing to pay top dollar to get into a home.
2. Price Your Home Strategically
The main strategies we suggest when pricing your home are: pricing your home reasonably and choosing a round number. While it may be tempting to go for the gusto and price your home extremely high, this can be a huge turn-off for buyers. It can also mean losing out on some potential buyers. Instead, price your home in the middle. List it a little higher than what other homes in the area have sold for, but a little less than the competition. This can allow your home to stand out and also maximize the selling price.
Choosing a round number is also helpful so you don't miss out on potential buyers. Pricing your home at $799,999 can mean missing out on buyers searching up to $800,00. However, pricing your home at $805,000 can also mean losing out on buyers. Price your home in the middle, right at $800,000 to maximize the number of eyes that will see your home.
CLICK HERE for more information on pricing your home strategically in a seller's market and earning top dollar.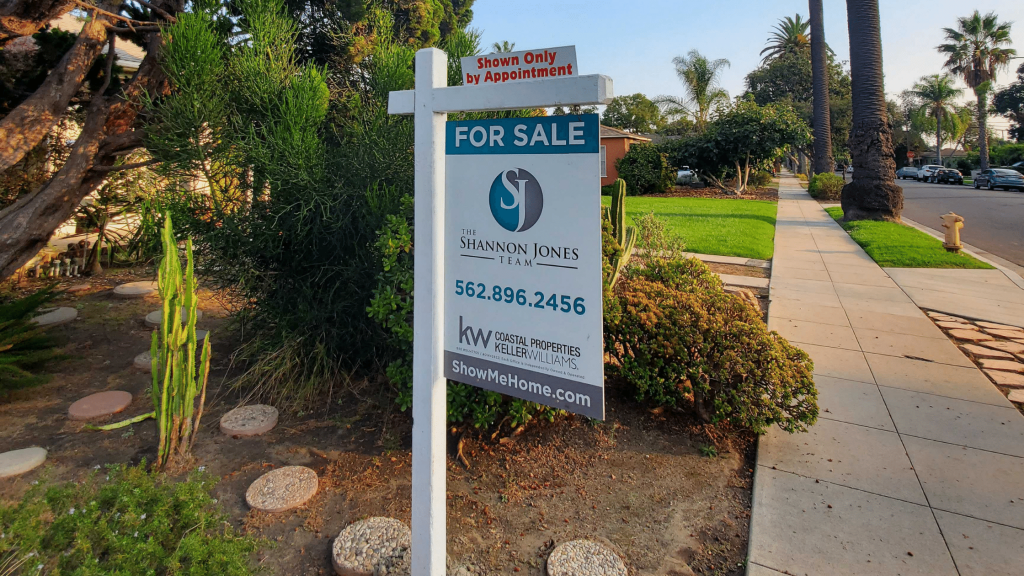 3. Make Sure Your Home is in Top Dollar Condition
Your home should be sparkling clean, inside and out. Remove any clutter and remedy anything that may give buyers the impression that there is deferred maintenance. Since we are currently in a seller's market, you probably don't need to do any major repairs to sell your home. However, decluttering is always a great idea!
Ask your real estate agent what you should do so that your home will have maximum appeal for buyers. Some agents, including The Shannon Jones Team, provide professional staging consultations that can help your home stand out from the competition. If you'd like to set up a complimentary consultation with our seller's specialist, please give us a call at 562.896.2456.
4. Marketing and Access Strategy
Professional marketing with a compelling description and high-quality photos will also help your home attract the maximum number of potential buyers. In today's world, marketing matters. That's why we get professional photography and videography or all of our listings and advertise our homes on numerous social media platforms. Furthermore, we get a 3D tour of all of our homes so potential buyers can "walk" through the home before seeing it in person.
To learn more about how our marketing sells homes and can help you earn top dollar, please CLICK HERE.
5. Use a Real Estate Professional
Using a real estate agent can seem counterintuitive to some people. Potential sellers may think they would make more money if they didn't have to pay a real estate commission. However, studies have shown that homes typically sell for more money when handled by a real estate professional. The right real estate agent can help you navigate the market and price your home. They know what buyers are looking for and how much they're willing to spend.
Not to mention, real estate agents can help relieve your stress by handling the marketing, paperwork, and overall organization of the real estate process.
Need Help Selling Your Home for Top Dollar?
The Shannon Jones Team has helped a number of buyers successfully sell their homes. We pride ourselves on our track record of helping our clients sell their homes for top dollar and we'd love to help you do the same. To get in touch with us please fill out the form below or give us a call at 562.896.2456. We look forward to speaking with you!