Today's hot seller's market is a great time to capitalize on the opportunity to net the highest price possible. Data from the National Association of Realtors (NAR) shows that as a result of low inventory and high demand, 46% of homes are selling above the list price. And locally, it's common to see homes selling for $20,000, $30,000, and sometimes more than $100,000 above the list price.
But what's the best way to price your home to capitalize on that trend? 
Pricing Your Home Right is Crucial
Finding the perfect list price for a home isn't a shot in the dark, there's a serious strategy behind it. Pricing your home too high or too low can negatively affect your bottom line. The price you set for your home sends a message to potential buyers. Pricing it too low can create speculation that the home is in poor condition. Buyers may assume something is wrong with the property and be turned off. A low pricing strategy means you could be leaving money on the table.
Alternatively, if you price your home too high you run the risk of deterring buyers – or not even catching their notice. If you overshoot the market value, you may need to lower the price to capture buyers' interest. And especially if the home's been on the market for a while by the time you do that, buyers can see that price drop as a red flag.
You can think of pricing your home like playing a game of darts. The best possible outcome is landing a bullseye and in this case, it's pricing your home right at market value. If you're going to go in one direction or the other, though, you are best to price slightly below the market value rather than above it.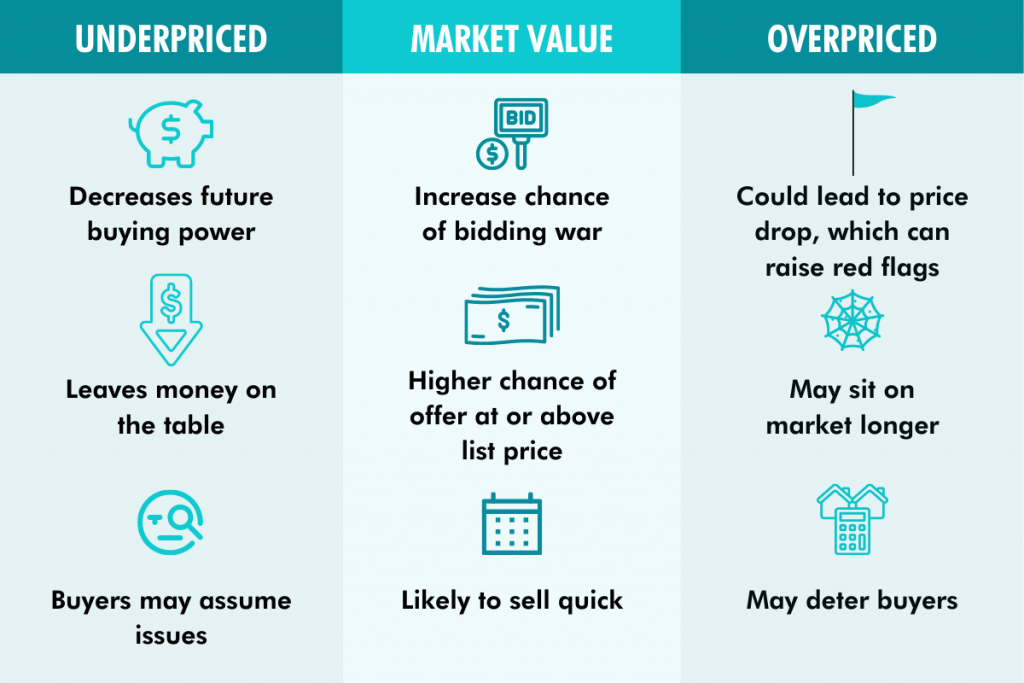 Lean on a Professional to Price Your Home
There are several factors that go into establishing the perfect list price for your home. To determine your list price, a local Realtor will look at:
The value of comparable homes in your neighborhood

The current demand and supply for houses in today's market

Any upgrades, renovations or conditions that could impact the value one way or the other

Current competition and pricing trends
A real estate professional will weigh these factors and offer a pricing strategy that when combined with an effective marketing and negotiating strategy will help you achieve top dollar. 
Thinking of selling your home? Give us a call at 562.896.2456 for a price estimate on your home.