If a unique home is what you're after, then you'll want to check out 1 Anderson in Seal Beach, CA. This iconic water tower house on the border of Seal Beach and Sunset Beach is on the market now for $4,950,000.
Situated less than 50 yards from the beach, it was originally built in the late 1800s to service steam engines.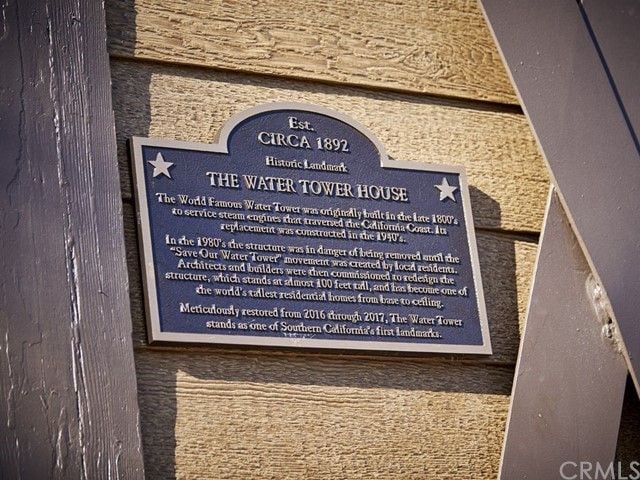 In the 1940s, a 75,000 gallon tank that could hold more than 300 tons of water was erected, standing near than 90 feet tall. It became a landmark and stood until the 1980s, when it was in danger of being removed, which prompted a "Save Our Water Tower" movement.
The wooden tank itself was removed and a 3-story house that replicated the look of the tank was built on the ground and then hoisted into place with a crane. In 2016, after new owners purchased the home and redecorated it, they began renting it out, billing it as the "world's ultimate beach house."
If you've ever driven along Pacific Coast Highway, chances are you've noticed 1 Anderson but unless you rented it on Airbnb or VRBO when it was offered there, you may not have had a chance to peek inside.
Here's a 2019 video from Architectural Digest that will give you an up-close look:
And here's a recent Long Beach Post article with more on the water tower house's history:
Long Beach Post Story on Seal Beach Water Tower House
In addition to four bedrooms, the Seal Beach Water Tower House features two garages, an elevator, three and one-half bathrooms, a kitchen, bar, laundry room and an amazing "rotunda" living room. There's even a "secret" room hidden behind a bookshelf.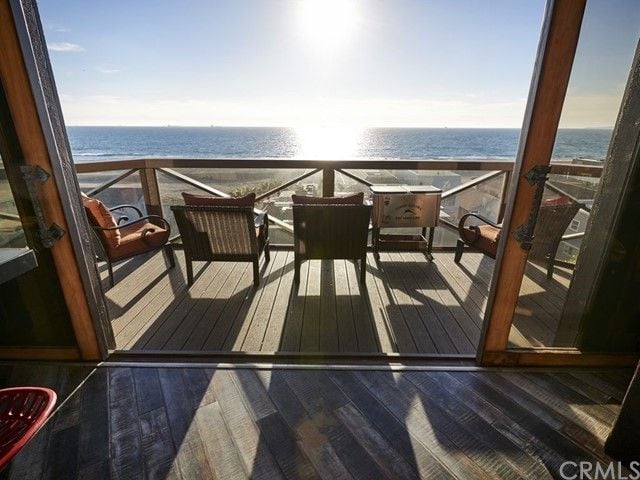 Certainly the history and uniqueness of the home are appealing, but don't one of the bet features has to be the completely unobstructed ocean view. And another good thing — you don't ever have to worry about someone building a taller home in front of yours that will block that view.
To see all the details along with more photos of the home, CLICK HERE.