The popularity of electric vehicles has grown steadily over the past couple of years but as a result of today's high gas prices, EVs are looking more attractive now than ever before. According to Electrek, electric vehicles are now three to six times cheaper to operate than the common gas-powered vehicle. But, before you make your way down to the Tesla dealership, there are a few things to consider before purchasing an EV. First and foremost, you'll need to sort out how and where you'll be charging your electric vehicle.   
Charging Your EV at Home 
The most time-efficient and convenient way to charge your electric vehicle is at home – like charging your cell phone or kindle. You may be thinking, "can my house even support charging an EV?", and the answer is, yes! There are two different categories of charging, level 1 and level 2. All electric vehicles come with a 120-volt level 1 charger that can fit into your standard outlets. However, if you're looking for a speedy charge, a 240-volt level 2 charger is the way to go.
To support a level-2 charger, you will need to install a 240-volt outlet in your garage or on the side of your house. Odds are, you already have some of these throughout your home, particularly in your laundry room for your dryer. Installing a 240-volt outlet can cost anywhere from a couple hundred to a couple of thousand dollars, but in the long run, it's completely worth it. Charging for an hour with a level two system can provide you with a driving range of 15 to 40 miles!
Once you have your upgraded outlet, you can start shopping for a 240-volt level 2 charger. Since electric vehicles started gaining momentum, more EV chargers have hit the market. 
Click here to shop the best EV chargers of 2022.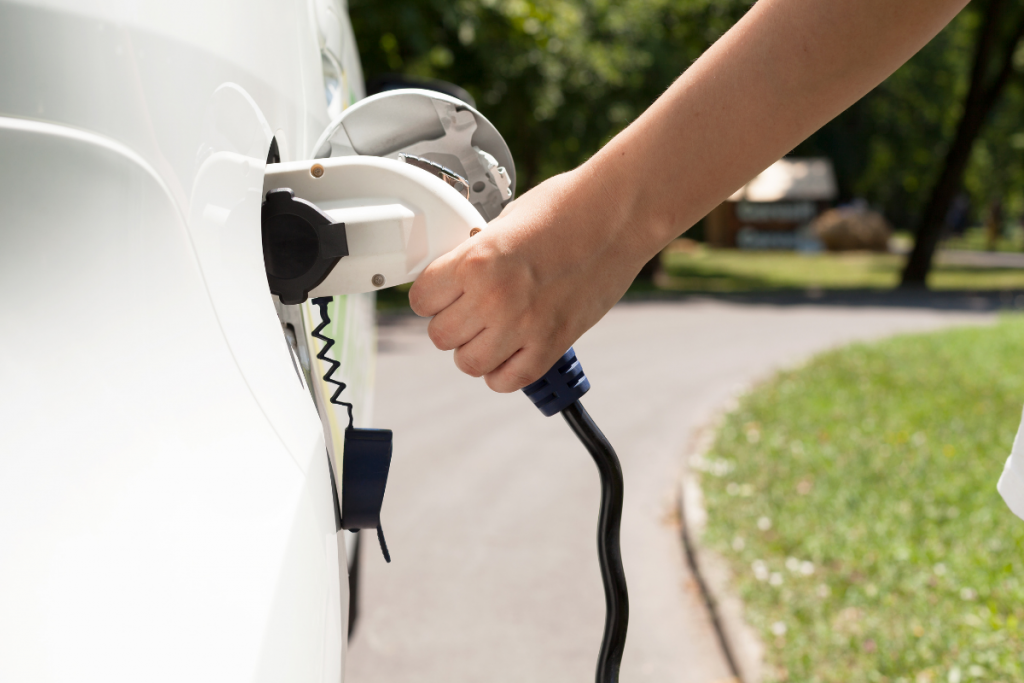 How Will This Affect My Electric Bill?
Charging your EV at home will increase your electric bill no matter what. But, charging an electric vehicle is still more affordable than fueling a gas-powered car. The cost of charging it at home depends on a number of factors including how often you charge it and how much electricity costs in your area. 
Shipley Energy states that "… someone who drives their EV 15,000 miles in a year will pay approximately $540 per year, or $45 per month, to power it. That results in substantial savings, as someone driving a gas-powered car over the same yearly distance will pay approximately $1,400 in fuel costs". 
There are so many benefits of owning an electric vehicle. Not only are EVs environmentally friendly, but they also require less maintenance than gas-powered vehicles and they emit little noise. Electric vehicles are the future of automotive – are you jumping on board? 
For more helpful home tips, subscribe to our enewsletter below!