The Colorado Lagoon hasn't always had the best reputation when it comes to water cleanliness. Back in 2010, the lagoon was actually ranked as the state's fourth most polluted beach in Heal the Bay's "Beach Bummers" list. Thanks to conservationists and a hefty budget, the future of the Colorado Lagoon is looking bright! 
The Colorado Lagoon Restoration Plan began in 2008 and the final phase is currently underway. During the final phase, construction is taking place to connect the Colorado Lagoon and Marine Stadium. There's currently an underground pipe that connects Colorado Lagoon to the ocean, but it just doesn't provide enough circulation. The solution includes removing some of Marina Vista Park to make room for a massive 18-acre tidal channel. 
You may be thinking, "How will that affect the walkability and drivability in that area?". To preserve the area's walkability and traffic control, there will be two bridges for cars to pass over the channel and new pedestrian walkways. Even though the construction may cause inconveniences to those who live in the area, it will create a pleasant mini oasis for both wildlife and Long Beach residents.
Click here for a photo of what the lagoon will look like after completion!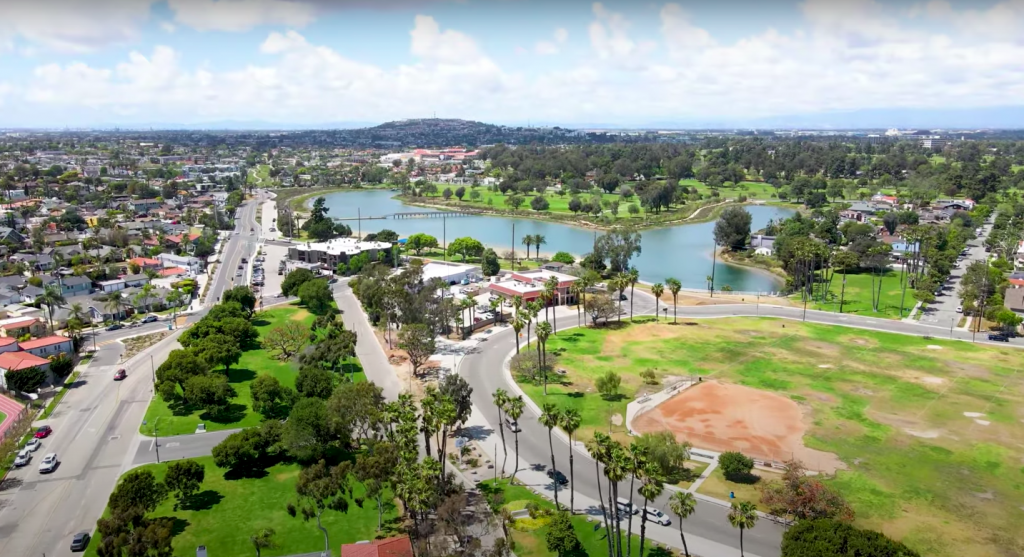 What's the Purpose of the Project?
The mission of the project is to restore the tidal circulation to the lagoon, which will hopefully create new coastal habitats and improve water quality. When the project is complete, people will be able to enjoy swimming in the Colorado Lagoon without having to worry about polluted water. Overall, the project will not only improve the ecosystem of the lagoon but also its recreational uses in the long run. 
When Will the Project Be Completed?
The estimated completion of the Colorado Lagoon Open Channel Project is in the Fall of 2024. Contractors are scheduled to work weekly, Monday through Friday 7am to 4pm. During the construction period, Eliot Avenue will remain closed. However, the Farmer's Market will continue on Wednesdays from 3pm to 7pm. 
Many Long Beach citizens, especially those close to the construction, are eagerly awaiting the project's completion. If you'd like to learn more about the construction, road closures, and timeline, click here.