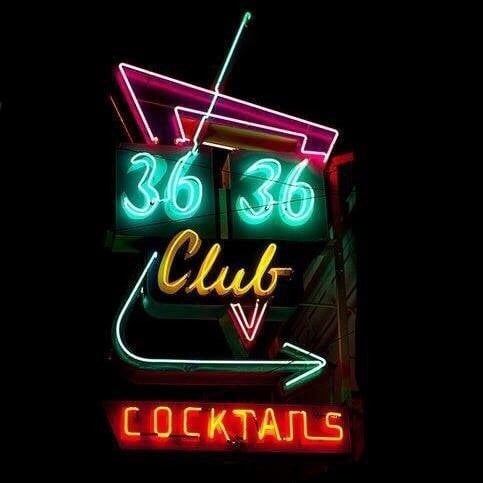 3636 Club
3636 East Broadway
You won't be able to miss this spot thanks to their vintage neon sign outside. When you go inside you will be welcomed by friendly bartenders and regular customers in a one-room layout that has the bar on one side and two pool tables on the other. They are definitely no-nonsense and have other dive bar "must haves" like a jukebox, a golf game, and even Buck Hunter. They are cash-only so come prepared and bring plenty of quarters if you want to play pool because they go by the "quarters on the table gets next game" rules too.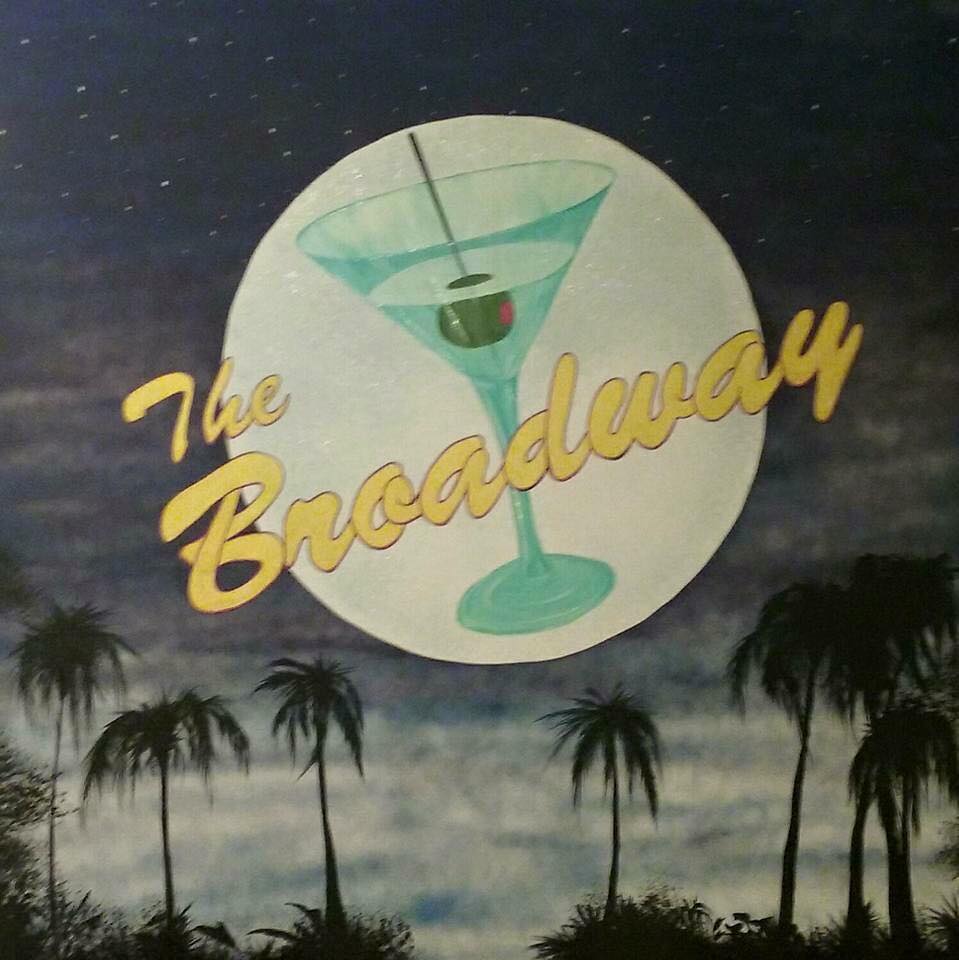 Broadway Cocktail Lounge
1100 East Broadway
If you're in the mood for a fun night of karaoke, this is your spot. It's run very professionally so everyone gets a chance to get up there and show the crowd what they've got. They know how to pour a great cocktail and the drinks aren't overpriced– just how a good dive bar should be. They also have a pool table and jukebox if that's more your thing. You don't have to worry about parking either because they do have a dedicated parking lot for patrons.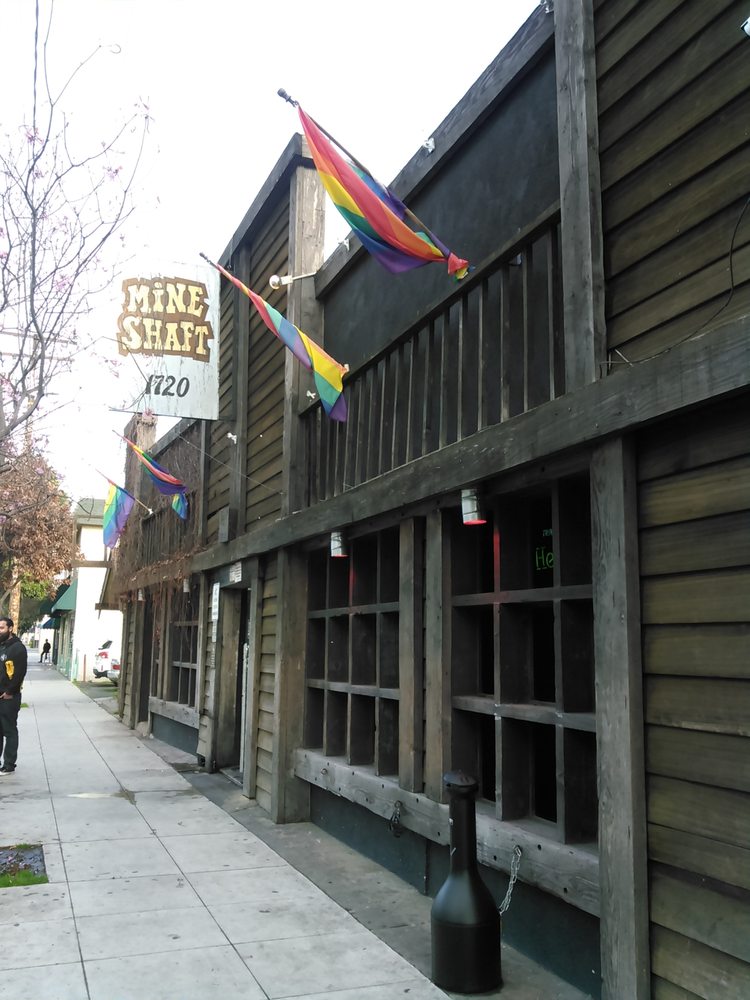 Mineshaft
1720 East Broadway
This is one of the most famous gay dive bars in all of Long Beach. The bartenders are friendly and welcoming and do their best to make sure that everyone has a great time. As far as entertainment they have live music, a pool table, and dart board. If you used to go to the Mineshaft but haven't been back in a while, you will recognize basically everything inside. They have maintained their ambiance and decor over the years, and have remained a cash-only establishment so be prepared for that.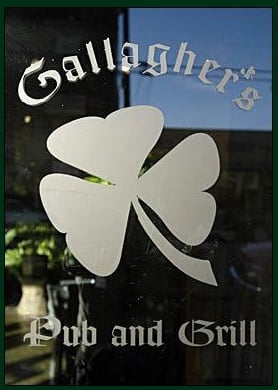 2751 East Broadway
Gallagher's is an Irish Pub and Grill with a sports bar vibe. The waitresses and bartenders are very friendly and know how to handle large crowds. During football season they are a 49ers bar, and also have a killer bottomless mimosa deal on weekends. Their large menu features all of your bar-food favorites and a few Irish-inspired dishes too. Depending on the night of the week you might catch Trivia Night or Karaoke which is always a fun time. Seating is both indoors and outdoors, and they are dog-friendly.
Clancy's
803 East Broadway
Another Irish bar that is very well known for their karaoke. A lot of their regular performers are very talented singers too! People love the inviting atmosphere and friendly bartenders. Plus there's parking which is always a nice bonus. They have a full menu and are most famous for their breakfast options– especially if you are looking for something delicious after a good time the night before. Clancy's has seating both indoors and outside as well.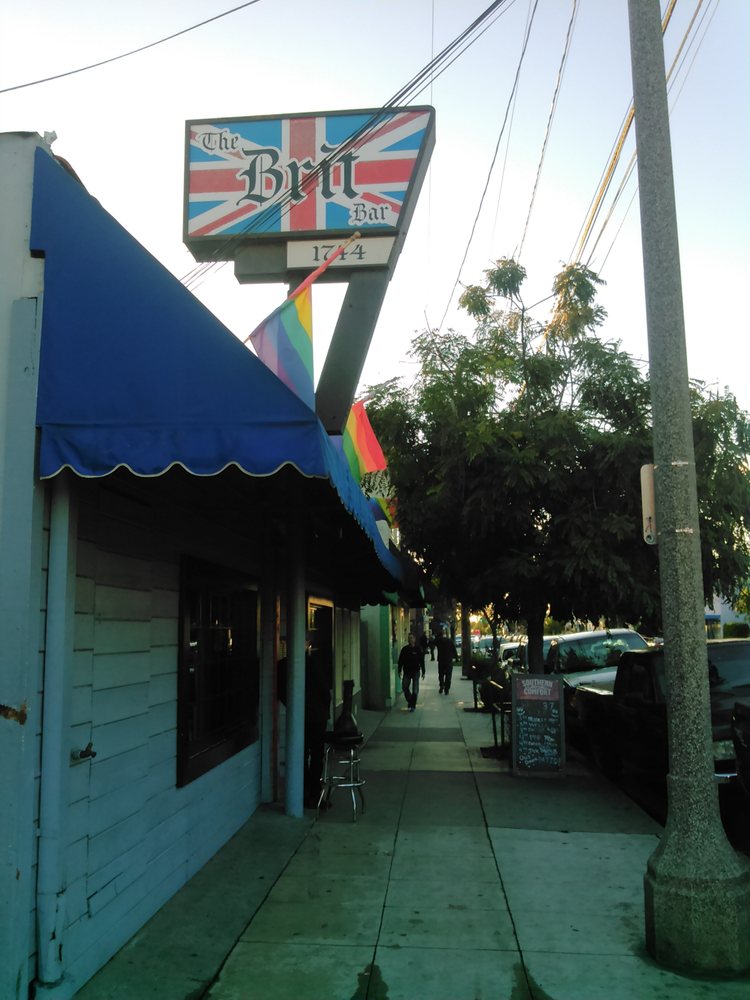 The Brit
1744 East Broadway
Another legendary gay bar on this side of town, The Brit has a very friendly staff with a great selection of drinks and lively music. It's a good spot if you want to grab a cocktail before or after dinner, or hang out for longer and make a whole night of it. True to its name you will find a bunch of fun, British themed decorations, including a large, framed photo of the queen and even a classic UK red telephone booth.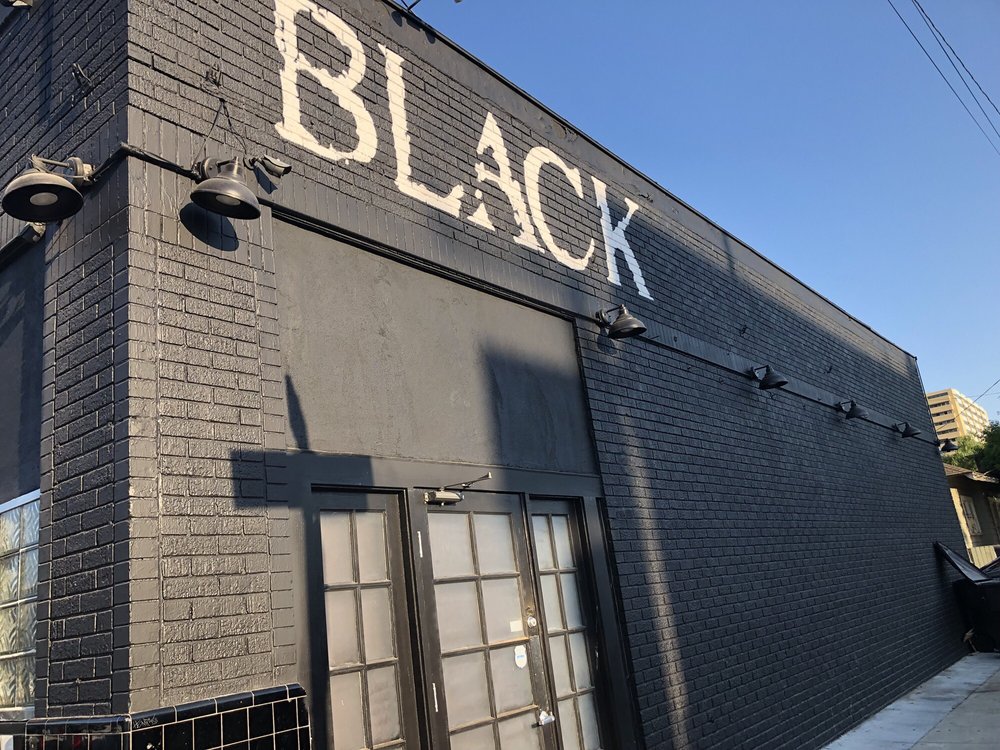 Black Long Beach
1800 East Broadway
Black is one of the newest bars in this part of town taking over what used to be Paradise Bar and Restaurant. Their other location is up in Hollywood. Black serves up both food and drinks. The exterior is entirely black and the interior is nice and open with pool tables and a jukebox. There are some interesting design details inside like a hand-painted geometric wall, and they are waiting for their license to have live performances so that's something to definitely keep an eye out for.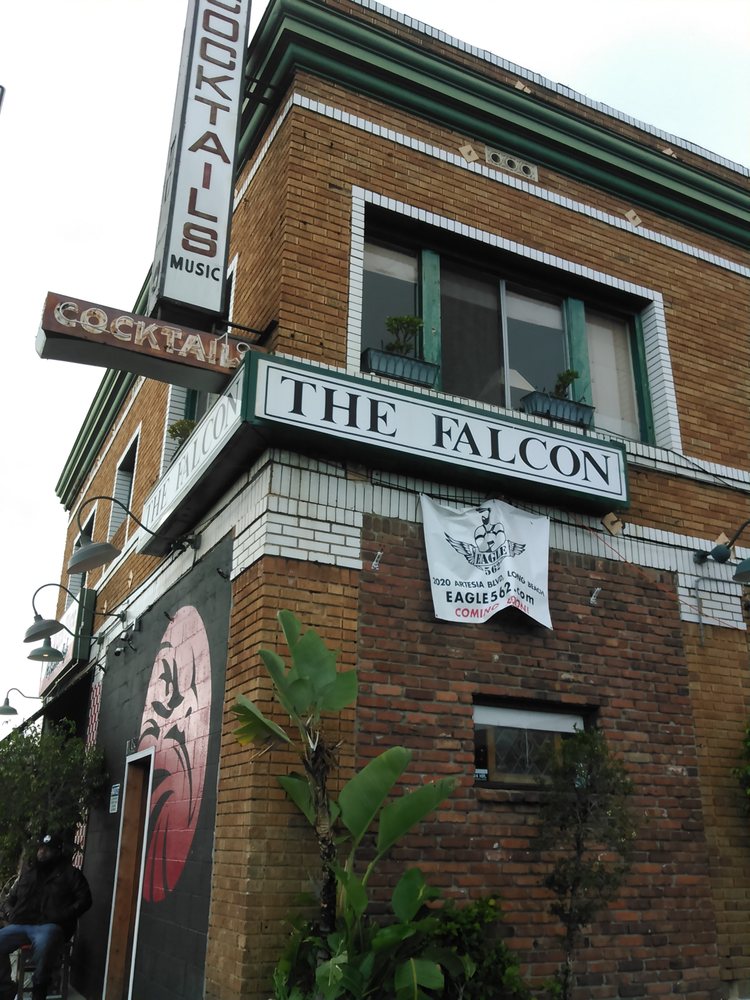 The Falcon
1435 East Broadway
"Always a party, never a cover," is their tagline and they surely live up to that promise. What the bar lacks in size it makes up in personality. Their bartenders all have big personalities with a unique flare, and while it is a bar mostly full of "locals," new people will feel welcomed and have a great time too. Their drinks are very reasonably priced and the music is great. Parking can be a challenge so it's probably smart to take a Lyft or Uber and make sure you have cash as this is a cash-only establishment.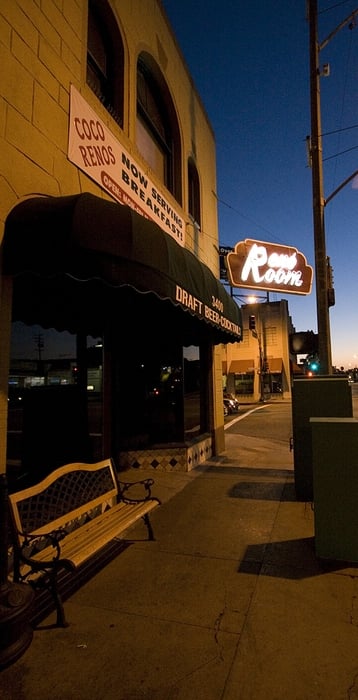 3400 East Broadway
Reno Room has a great corner location with an iconic, vintage sign out front. The bar area has a lot of seating along with booths, and even more, seating was recently added to the pool table area. They have Tv's mounted so you can catch whatever sporting event you are watching that day. The bartenders are very friendly and will remember you after just being in a couple times. It is attached to Coco Renos which serves some really delicious Mexican food. Their tacos are a perfect late-night snack after hanging out at the bar for a few cocktails.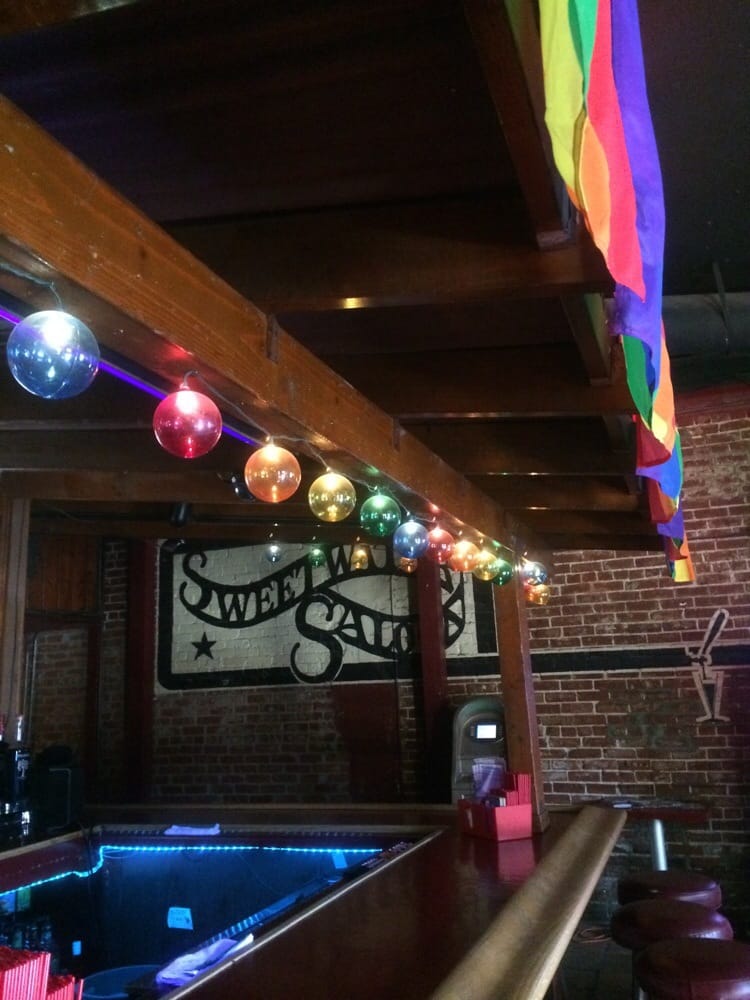 Sweetwater Saloon
1201 East Broadway
Like all good dive bars, this one has a pool table, dart board, and jukebox. They have excellent bartenders and staff who make your drinks quickly and make sure that their bar is well taken care of. Drinks are very reasonably priced, including top-shelf options, and they are not light on their pours, either. It is a local favorite with a laid back atmosphere, and the "dive bar" vibe but without being uncomfortable or scary. Bring cash because it's cash-only, but you should be used to that by now, especially in this particular neighborhood.