Now that the SeaPort Marina Hotel is no longer standing, the corner of 2nd Street and PCH has taken on a new life. With the help of CenterCal Properties, a commercial developer from El Segundo, visible structures plot the footsteps of the future 220,000 square-foot shopping center.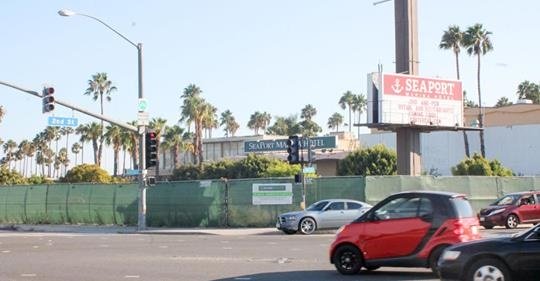 With Whole Foods as the 45,000 square foot anchor, the retail development will have approximately 60 tenants when completed, but for now, it has seven confirmed tenants. Included in the lineup are two restaurants, two women's clothing stores, two salon/spa spaces, and a fitness studio. To help offset the increasing number of cars, a parking structure will be built with 1,150 spaces. Marina Drive will be re-designed, and new traffic signals will be added to both Marina Drive and PCH. All of the buildings meet the city's under 35-foot height limit. The 2nd Street & PCH project is slated to open October 2019. CenterCal Properties is making progress at this busy intersection, also known as the gateway between Orange County and Long Beach.
This location is highly desirable due to a population that exceeds 500,000 and average household incomes over $100,000. However, development on this corner has not always been smooth sailing due to opposition from local residents. There have been years of debate and failed proposals because of expressed concerns about traffic and other potential effects of development at Second and PCH. However, CenterCal overcame these challenges with a promise of the ultimate shopping, dining, and outdoor experience. Due to the prime location of this corner with its lovely water views, the center is projected to be "a social hub and community gathering place," according to Barret Bradley with CenterCal. This contemporary destination will have plenty of outdoor living areas with Wi-Fi, fire pits, water features, lush landscaping, dedicated bike lanes, and hospitality focused amenities and special events.