The beginning of the year is the perfect time for new projects, including home renovations! So, why not start with the room in your home that has the potential to add the most value? A.K.A the kitchen. The key to a gorgeous kitchen remodel is finding the perfect balance between timeless features and trending designs that will stick around for a while. After all, it's not realistic to remodel your kitchen every year. Here are some trending kitchen designs that you may want to consider for your remodel: 
All-White is Out
All-white everything was definitely trending in early 2022, but now we're starting to see more creativity with the color palette. In particular, more people are leaning towards colored cabinets instead of the basic white, shaker cabinets. Bold-colored cabinets are in, but if you're not ready for that type of commitment, try out a nice neutral blue or green. 
Open Shelving
You may be thinking, "What? You mean to tell me that people are leaving their dishes… exposed?". This trend is not for everyone, but for those who have organized and cohesive dishware – it actually looks lovely. You can also use the open shelving for a more aesthetic look and showcase artistic pieces with a mix of your fine tableware.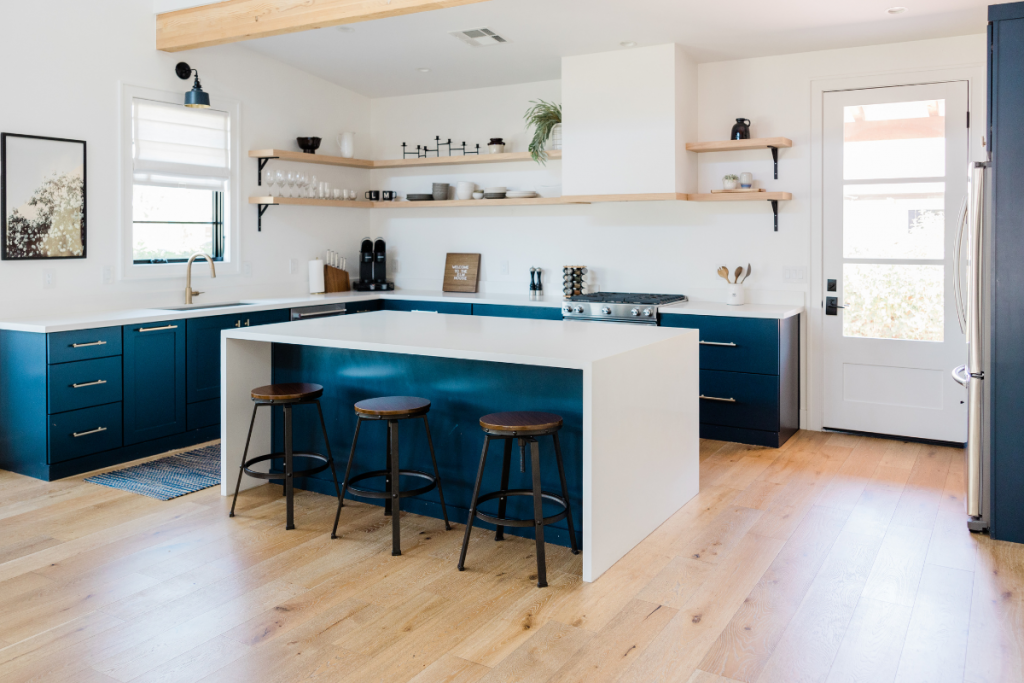 Butcher Blocks Are Hot
Butcher blocks started making more of an appearance in 2022 and sure enough, they'll continue to rise in popularity this year. They are an eco-friendly countertop option and you can also choose from several different species of wood. In addition to being durable, you can easily refinish them so they stay looking fresh.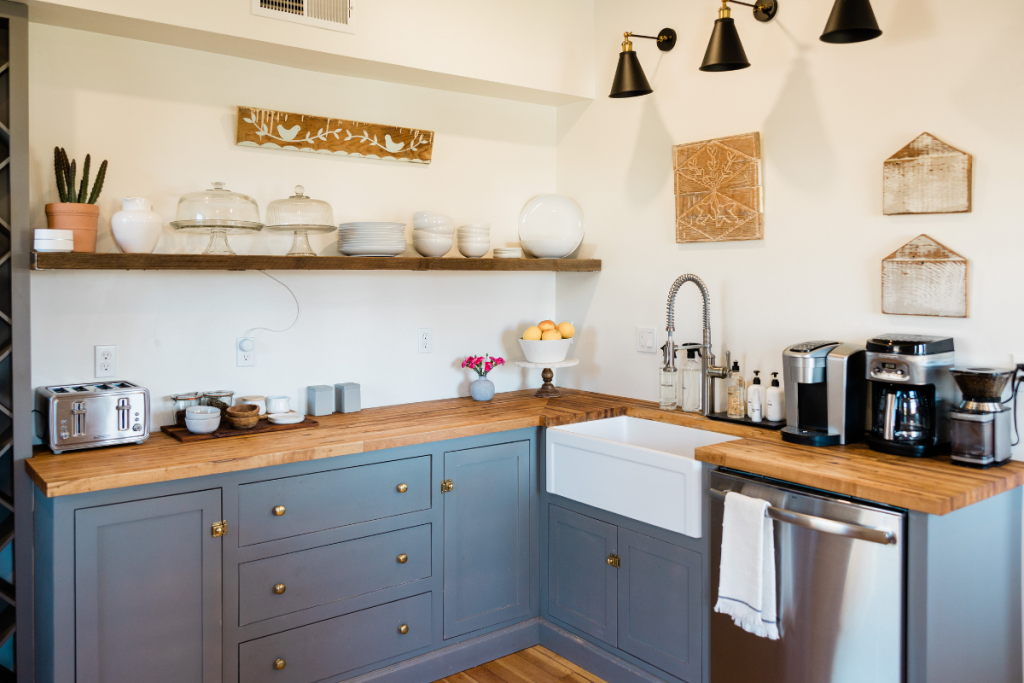 Lower Kitchen Drawers
Kitchens with large pull-out drawers instead of cabinets are on the rise. Not to mention, you can actually see all of the contents in the drawer easily, so getting on your hands and knees to find the pan you're looking for is no longer necessary.
Talk to a Professional
Before you decide to turn your kitchen dreams into a reality, it's always a good idea to get a second opinion. Especially, if you're planning on selling your home within the next 5 years. You can run your design plans by a trusted Realtor and they'll be able to tell you if your plans will add or subtract value from your home.
 If you'd like expert advice on what adds value and what doesn't, give us a call at 562.896.2456.
For more helpful tips on a kitchen remodel, check out our other blogs:
5 Tips To Create A Timeless Kitchen