We've all been impacted by the Coronavirus in some sort of way. One of the challenges we are all facing is social distancing. As humans, we are wired to connect with each other, so cutting off some of the social aspects that make our community can be extremely difficult. Many people love to explore the rich culture of Long Beach. From waterfront attractions to the peaceful atmosphere, here are some of the things everyone is excited to do again in Long Beach!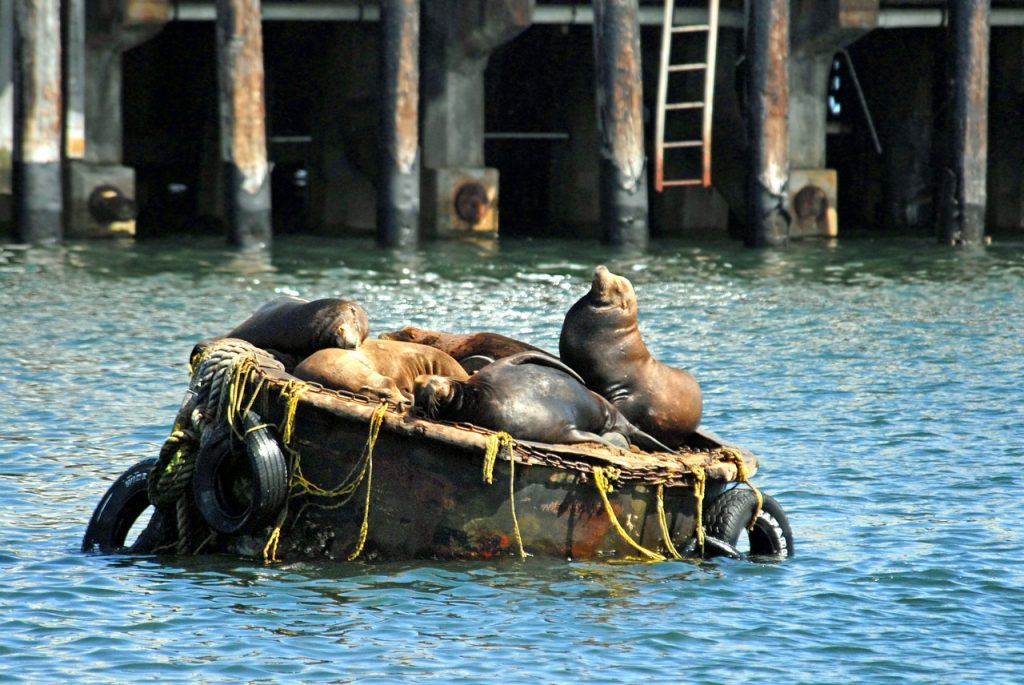 1. See the sea life at the Aquarium of the Pacific
The Aquarium of the Pacific located on Rainbow Harbor exhibits over 12,000 underwater creatures, including sea lions, puffins, sea otters, and penguins. One of the most popular exhibitions is the lorikeet first, where visitors have a unique chance to feed exotic colorful birds and touch nurse sharks, stingray, or moon jelly if they are brave enough. At the Ocean Science Center visitors can also watch an engaging presentation of environmental impacts on the oceans across the globe.

2. Spend Time on One of the Beaches
One of the best things to do when you are in California is to go to a beach. The beaches in the town are not just places for swimming and sunbathing. They also offer a variety of activities for adults and children, including skating, biking, and kiteboarding. Since all the beaches are sheltered by a breakwater, there are almost no waves, which makes them a popular spot for families, elderly people, and beginner swimmers.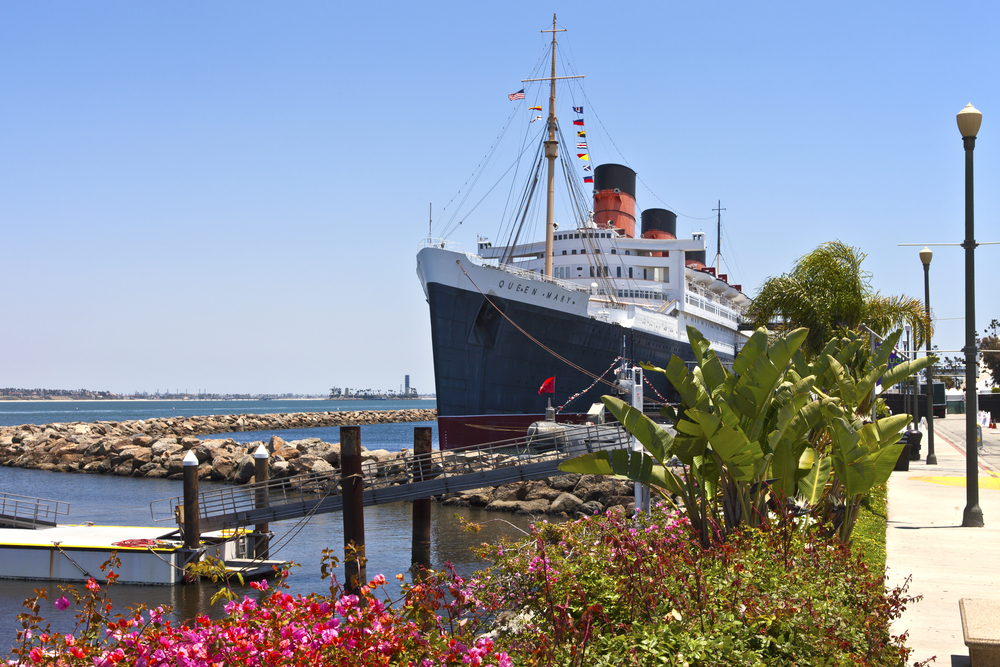 3. Board the Queen Mary
The Queen Mary is the grandest ocean liner that was set sail in 1936 in Southampton, England. It participated in the Second World War and in 1967 was moved to California, where it serves as a popular tourist attraction, living landmark, and a hotel. Visitors can go on a tour, dine in one of its restaurants, or stay on board as a guest. However, there is also some mystery about this liner. It is rumored that it is haunted and full of ghosts. So if you are not afraid of darkness, you can also try a night ghost tour.

4. Have a picnic in Bluff Park
If you want to enjoy the Pacific atmosphere without going on a beach and getting sandy, one of the things to do is to go to Bluff Park. It is known as one of the most popular spots for romantic dates and picnics. The 13-acre park is full of scenic green spaces, vibrant green grass, and palm trees. Being an active military space during the Second World War, today this park is a peaceful place to relax and enjoy the beauty of nature.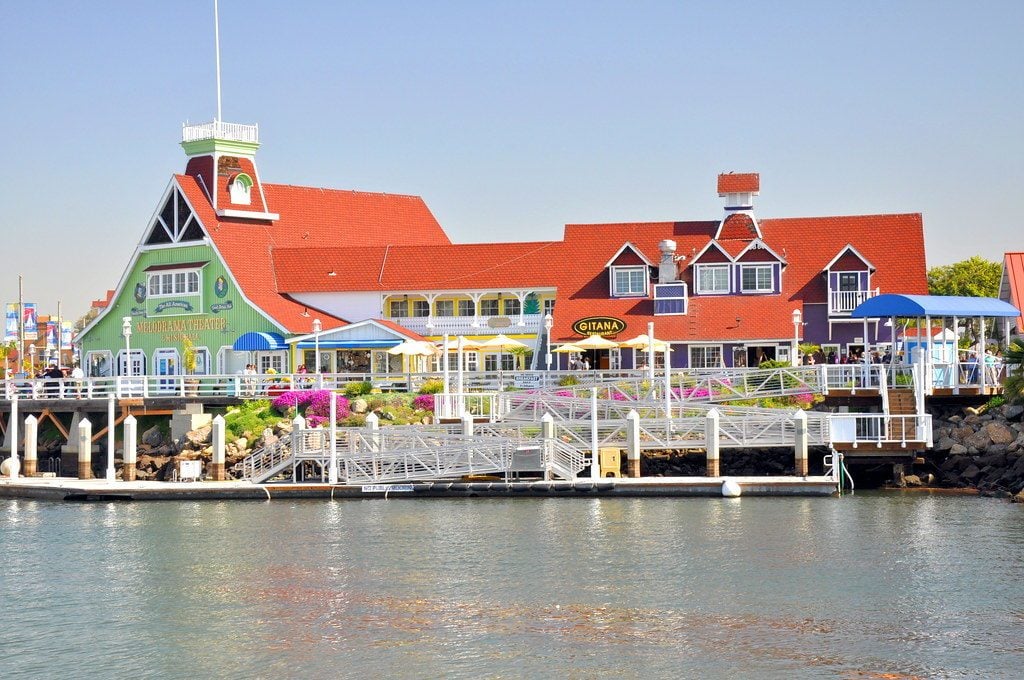 5. Have a walk on Shoreline Village's boardwalk
The boardwalk at Shoreline Village a popular tourist destination full of restaurants, stores, gift and souvenir shops, bars, and family-friendly attractions. Both Shoreline Village and its boardwalk are perfect settings for romantic sunset walks and bike rides. If you get hungry, you can always stop at one of the local restaurants to enjoy fresh seafood.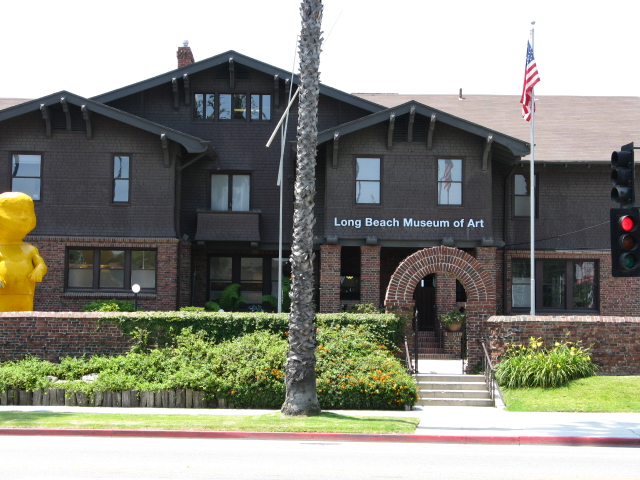 6. Visit the Museum of Art
It is a century-old museum located on the northern end of Bluff Park and overlooking the ocean. It features rotating and permanent exhibitions of American Decorative Art, early-20th-century European art, and regional contemporary art. There is also a restaurant Claire's on-site with a breathtaking view of the ocean and a delicious lunch menu. The museum is open every day of the week except Monday with free admission on Fridays.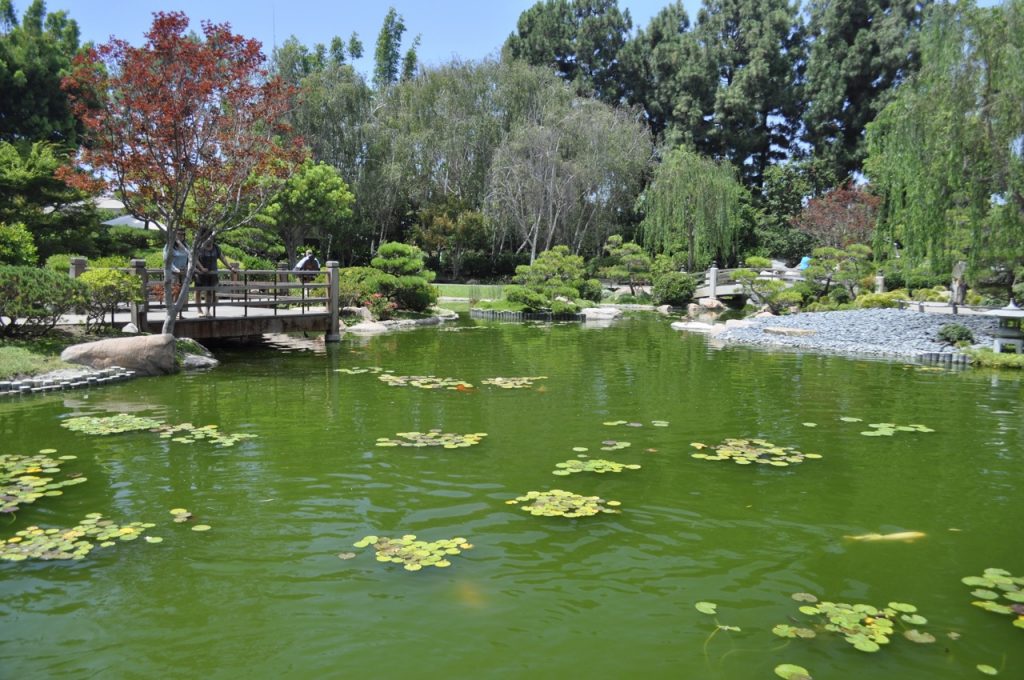 7. Spend the afternoon in Earl Burns Miller Japanese Garden
The 1.3-acre garden is located on the campus of California State University and includes a beautiful park with decorative bridges, Japanese pagodas, and a koi pond. The garden was created as an educational center in 1981 and the memorial to its founder's husband. Today it is a popular tourist attraction and a venue for special events.
Long Beach is an oceanfront metropolis with a busy cultural and social life. It is a perfect place not only for a visit but also for living. If you thinking of moving to this Californian paradise and looking for a house, a knowledgable, dedicated, and experienced team of The Shannon Jones Team is ready to help you to find the best option that will fit your needs and budget. Contact us today and enjoy your new life on the Californian shore tomorrow.