The start of the year ushered in a wave of good news about a hot stock market, higher wages and an active home sales environment. At the same time, housing prices have continued to rise, and the low inventory situation and affordability crunch has been particularly hard on first-time buyers struggling to get into the market. Nevertheless, buyer activity is easily outpacing seller activity in much of the country, culminating in relatively quick sales and low supply. Demand has continued to remain extremely strong so far this year.
We can comfortably consider the first quarter to have been a good start for residential real estate in 2017. Despite new national leadership, policy shifts, the low supply and rising interest rates, sales have held their own in year-over-year comparisons and are expected to improve during the busiest months of the real estate season.
Here's a look at what's going on with the real estate market in some of our local areas.
Long Beach Real Estate
The median price for a single family home in Long Beach as of March 2017 was $599,450, up 3% from the previous March. Meanwhile, the inventory of homes for sale was down by 26.2%. There is currently less than a 2 month supply of homes for sale in Long Beach.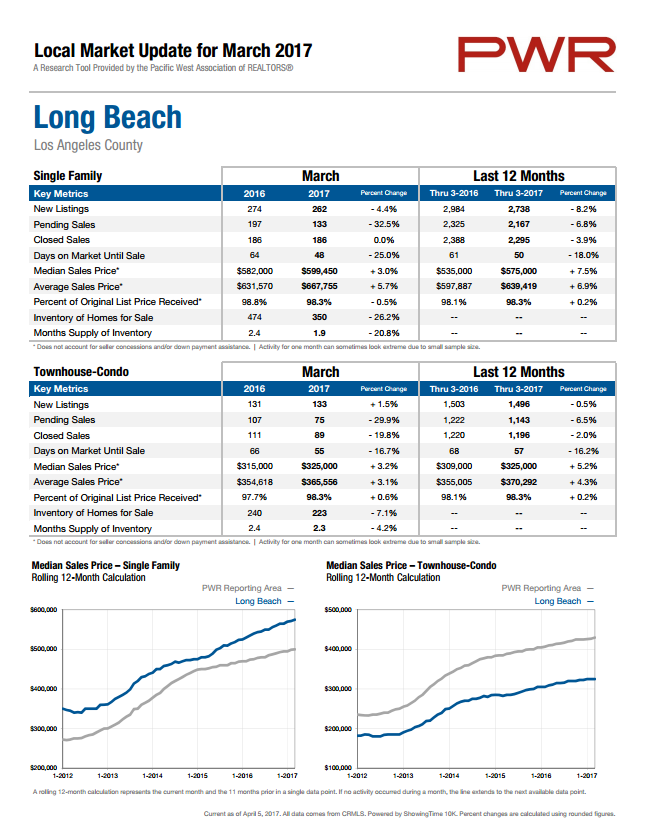 Lakewood Real Estate
The median home price in Lakewood jumped 12.4% between March 2016 and March 2017, climbing to $550,000. Meanwhile, the inventory of homes for sale fell by 29% during that same period. The supply of homes for sale is critically low, at just a 1.2 month supply as of March.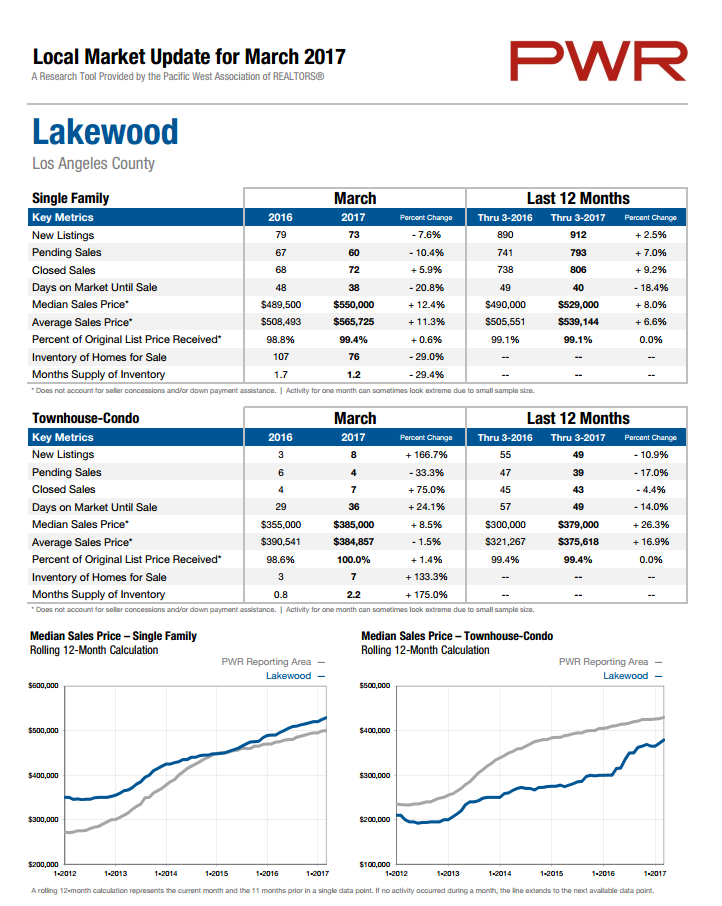 Los Alamitos Real Estate
Unlike some surrounding areas, prices for single family homes were relatively flat in Los Alamitos between March 2016 and March 2017. In another departure from the trends of some surrounding communities, the inventory in the area is also higher than it was this time last year, with a 4.5 month supply of homes this March compared to a 1.5 month supply last March.
Condominiums in Los Alamitos are another matter, however. The median sales price climbed 41.4% between March 2016 and March 2017 while the inventory of properties for sale fell.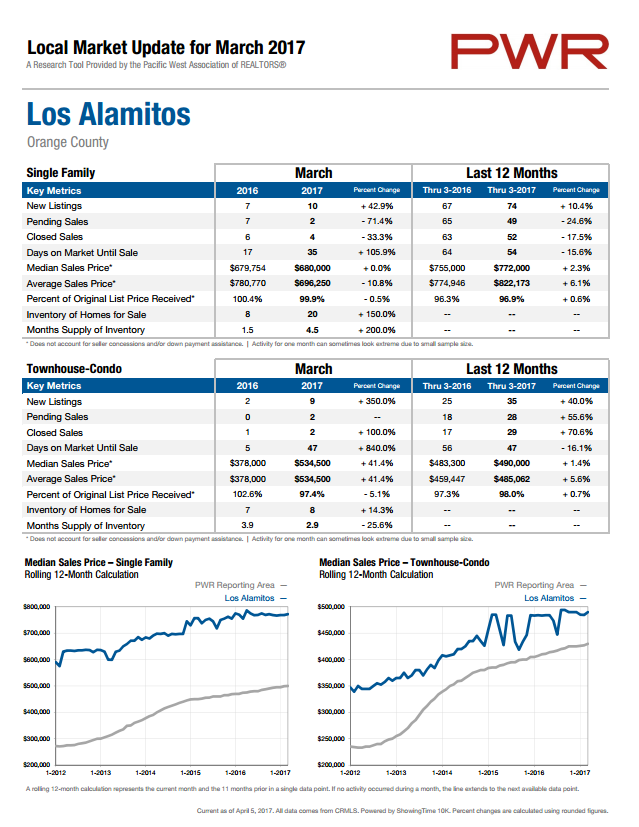 Signal Hill Real Estate
Signal Hill saw a sharp increase in home prices between March 2016 and March 2017. The 36.7% jump brought the median sales price to $875,000 last month. Meanwhile, the inventory of homes for sale fell by 29.4% to a 3.6 month supply of homes for sale in March.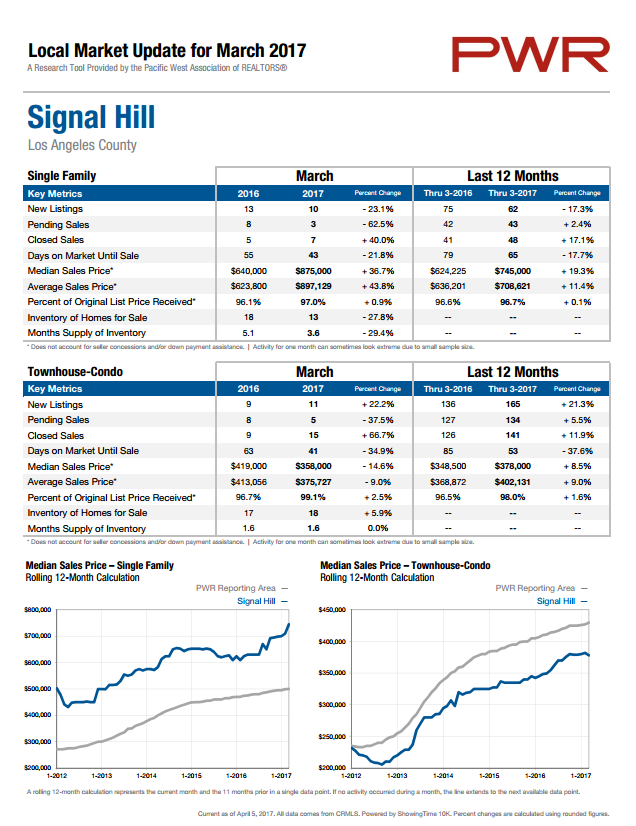 Statistics Vary Greatly By Zip Code and Even Neighborhood
It's important to remember that real estate markets exhibit local trends that don't always dovetail with national statistics, or even what you see citywide. So for example, the March over March increase of 4% in median home price in Long Beach is consistent with the 4% that homes in 90803 experienced during the same time period.  However, 90815 experienced a 10.2% median home price increase and 90806 saw an 8.9% increase during that same time period.
Wondering What Your Home is Worth?
If you're wondering about what's going on in your city, zip code, or neighborhood, we'd be happy to provide you with that information. Want a comparative market analysis to determine the current value of your home? Just fill out the form below and we'll put together a custom report especially for you.