If you're an ice cream lover, you've come to the right place! Happy National Ice Cream Day from all of us here at the Shannon Jones Team.  There are some great local spots for ice cream in Long Beach, so we've compiled a list to help you celebrate!
Ample Hills Creamery
When we get a sweet tooth, we head over to our closest local creamery, Ample Hills on 2nd and PCH! Known as "Brooklyn's Freshest", Ample Hills has the largest ice cream production factory in New York. They have a couple of locations here and there but only one location in California! They have 24 delicious and unique flavors to choose from with vegan and gluten-free options.
Click here to visit their website.
Long Beach Creamery
Long Beach Creamery started out with a love of ice cream and has since turned into three Long Beach locations! They feature unique flavors like burnt caramel and cashew fennel chip and use local, organic ingredients to create their signature flavors. You can also order other desserts like slices of Buttercake, brownie bases for sundaes, and take & bake cookies. In addition to amazing flavors, they even have delivery. Sign us up!
Click here to visit their website.
Afters Ice Cream
Leave your diet behind you! Afters Ice Cream is all about creative presentation and unique flavors. With the help of their signature Milky Buns, this ice cream shop definitely stands out from the crowd. Check out Afters Ice Cream if you're in the mood for an experience.
Click here to visit their website.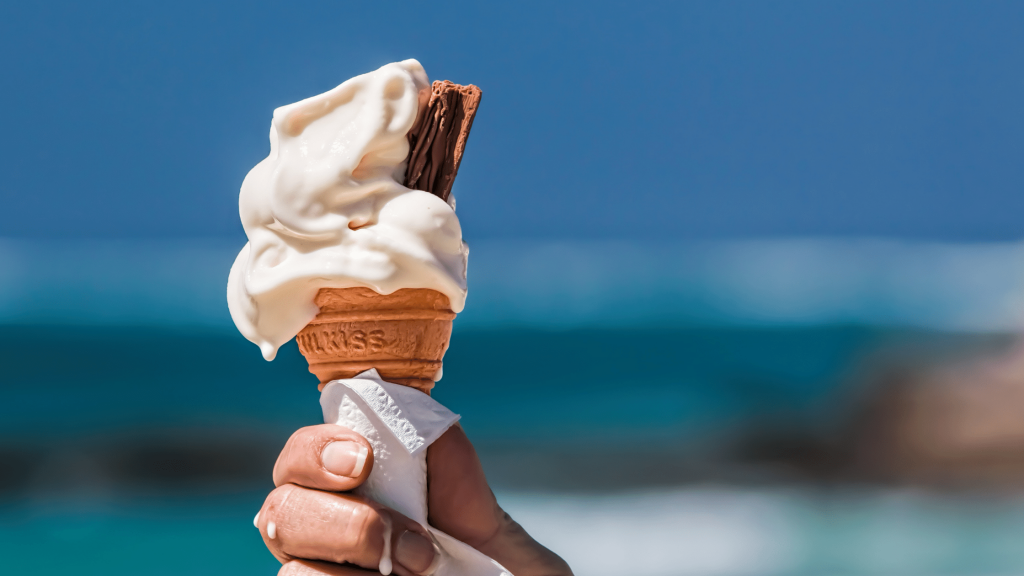 Hug Life Ice Cream
Don't worry vegans, we haven't forgotten about you! Hug Life Ice Cream is an ice cream shop founded by a group of friends with a plant-based lifestyle. All of their ice creams are dairy-free and some are also gluten-free, nut-free, or both. Have the vegan version of classics like cookies and cream and rocky road, or try something new like Thai tea or taro root. If you're really in the mood to satisfy your sweet tooth, try one of their ice cream "sammiches." They describe it as the "ice cream flavor of your choice smothered between two chocolate chip cookies." Yum!
Click here to visit their website.
Pop Bar
If you're looking for something different, Pop Bar is the spot for you. Best described by Pop Bar themselves as fresh gelato on a stick, there are over 60 flavors and endless combinations of flavors. Choose your gelato then choose from different toppings and sauces drizzled on top. This Instagram worthy treat is sure to be a hit with the whole family!
Click here to visit their website.
Snow Monster Cafe
At Snow Monster Cafe you can have your average scoop of ice cream, or you can have a macaroon sandwich. These sandwiches feature made-from-scratch California almond flour macarons with your choice of ice cream. You can even top it with boba, lychee, fruity pebbles, or cotton candy. Don't forget to get a sweet drink too. Snow Monster's signature drinks including the best-selling Thai ice team and matcha, feature a halo of cotton candy around the rim. You'll definitely want to put this one on Instagram!
Click here to visit their website.
Frostbites Crepes and Frozen Delights
If you're looking for all the choices, Frostbites has them! Choose from sorbet ice cream, homemade Italian ice, crepes, frozen custard, or a sorbet cream sundae! The best part about their Italian ice is you can combine them to make fun flavors like Reese's, sour gummy worm, red Starburst, and Cactus Cooler. You'll have to keep coming back to discover all the flavors and to make your own combos.
Click here to visit their website.
More Long Beach Information
We are obviously big fans of local desserts, but our knowledge of Long Beach goes much further than that. We'd love to be your go-to Long Beach expert! We've included some links below to some of our other recent Long Beach blog posts for you to check out. We'd also love to hear from you and answer any questions you might have. Please fill out the contact form or give us a call at (562) 896-2456 to get in touch!