Ready, set, THRIFT! It's National Thrift Shop Day and we've curated a list of some of the top thrift shops here in Long Beach. You may have gone thrifting in the past for affordable Halloween costumes or cheap home decor, but there are benefits to thrifting you might have never considered! Aside from a one-of-a-kind wardrobe and incomparable prices, thrift shopping reduces waste, and supports your local community by donating to charities. Thrifting is like a treasure hunt, you never know what you're going to find. And it turns out, Long Beach has a generous selection of second hand shops to find unique hand-me-downs. Here are some of our favorites: 
Far Outfit 
If you're on the lookout for vintage clothing, Far Outfit is your one-stop shop! It's situated on Retro Row with plenty of other eclectic shops and dining to make for a fun day. They keep their inventory fresh by carefully selecting their clothes based on predicted fashion concepts and trends. Since it's a specialty vintage shop with lots of rare finds, be prepared to pay a little more than you would at a regular consignment shop. At Far Outfit, you can feel good about shopping at a small business and helping the environment. Learn more about this shop and their operating hours on the website here. 
Assistance League Thrift Shop 
The Assistance League Thrift Shop has prized reviews for its quality merchandise, friendly volunteers, and clean facility! This shop is located on Retro Row and even though it's a used-clothing store, it has a boutique feel. Assistance League of Long Beach is a nonprofit organization that supports the community through its 11 philanthropic programs. Operation School Bell provides uniforms to students in need, and ALa Carte provides services to hospitalized childrens and teens, to name a few. Learn more about this shop by visiting their website here.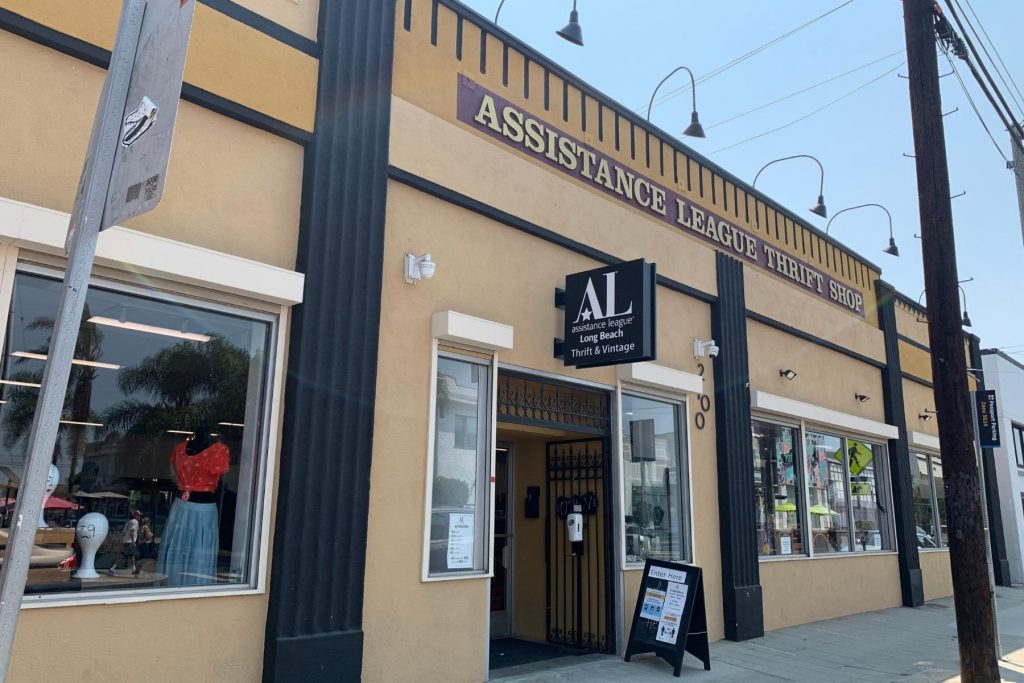 Beacon House Thrift Shop 
Leave Beacon House Thrift Shop feeling good about your purchase. Profits are used to fund their adult men drug and alcohol rehabilitation program. Not only is it rated #1 on Yelp, but by shopping or donating here you're helping someone get a second chance at life. This shop has a massive selection of clothing, assorted furniture, appliances, electronics, and rare finds. They currently have two locations in Long Beach and San Pedro, and are open from 11am – 7pm daily. Learn more about this shop by visiting their website here! 
Out of the Closet 
You can't miss this bright pink thrift shop off of Pacific Coast Hwy! Here you'll find an organized assortment of clothing, accessories, household items, and jewelry at great prices. They have accessible parking, friendly staff, and accept donations. The Long Beach location is one of many across the US. Of every dollar collected, ninety six cents is donated directly to the AIDS Healthcare Foundation's HIV/AIDS programs and their on-site pharmacies for free HIV testing. For more information about store hours and location, visit their website here.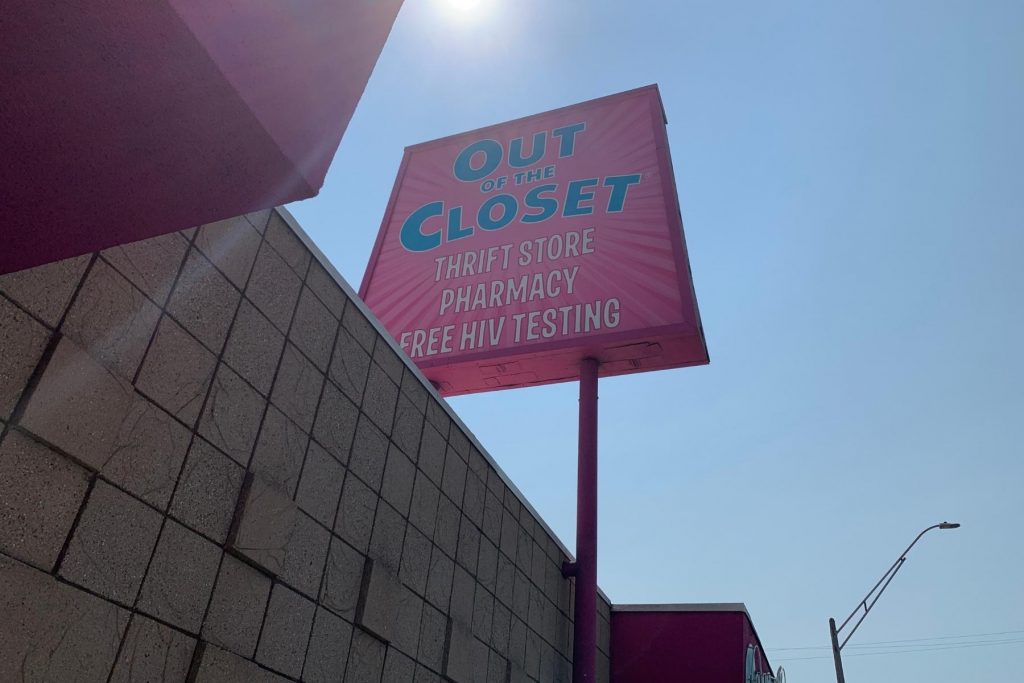 Clark and Atherton Mercantile 
This charming thrift store is located between Long Beach City College and CSULB, on the corner of Clark Ave. and Atherton St. It has everything from clothing and home decor to live potted plants. Clark and Atherton Mercantile is run by the Christian Outreach in Action, which is non-profit organization whose mission is to help homeless and impoverished citizens in Long Beach City. They're open from 11am – 5pm daily, learn more about this shop by visiting their website here. 
Next time you're itching for some retail therapy, forgo the department store and stop by your local secondhand shop instead.