It's no doubt that each neighborhood in Long Beach has a unique personality, but it could be argued that the part of 4th Street deemed "Retro Row" is among the most unique. This small stretch of 4th Street, between Junipero Avenue and Cherry Avenue, is bursting with personality. The spirit, vibrancy, and character of this corridor is unlike any other place in the city. 
This street features cool shops, boutiques, happenings and restaurants. You'll find antique furniture and unique products, each with its own character. Here are some of the unique shops, restaurants, and happenings on Retro Row that every Long Beach resident should know about.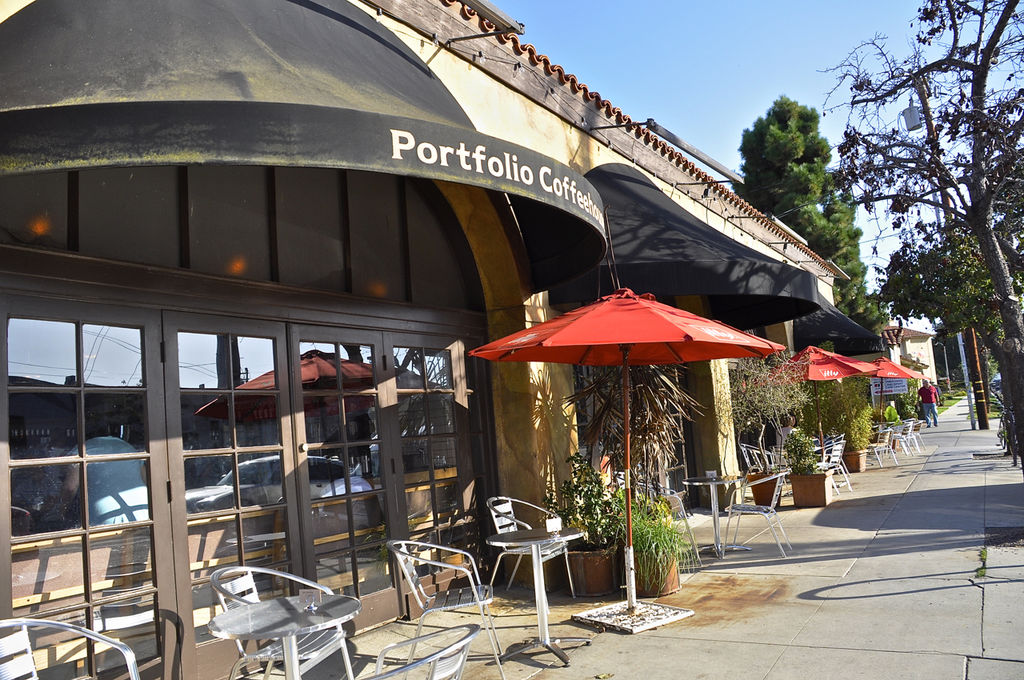 Portfolio Coffeehouse has been the destination coffee shop in Long Beach for over 20 years. They have gained such a great reputation through their specialty coffees and teas, breakfast and lunch menus, and delectable pastries. It's a very friendly atmosphere that you will always find buzzing with patrons—either busy on their laptops, chatting with friends, or quietly reading a book. Portfolio is a destination for art and music lovers as well. They run six to eight-week art exhibitions for emerging West Coast visual artists and act as a music venue on selected Friday and Saturday nights as well.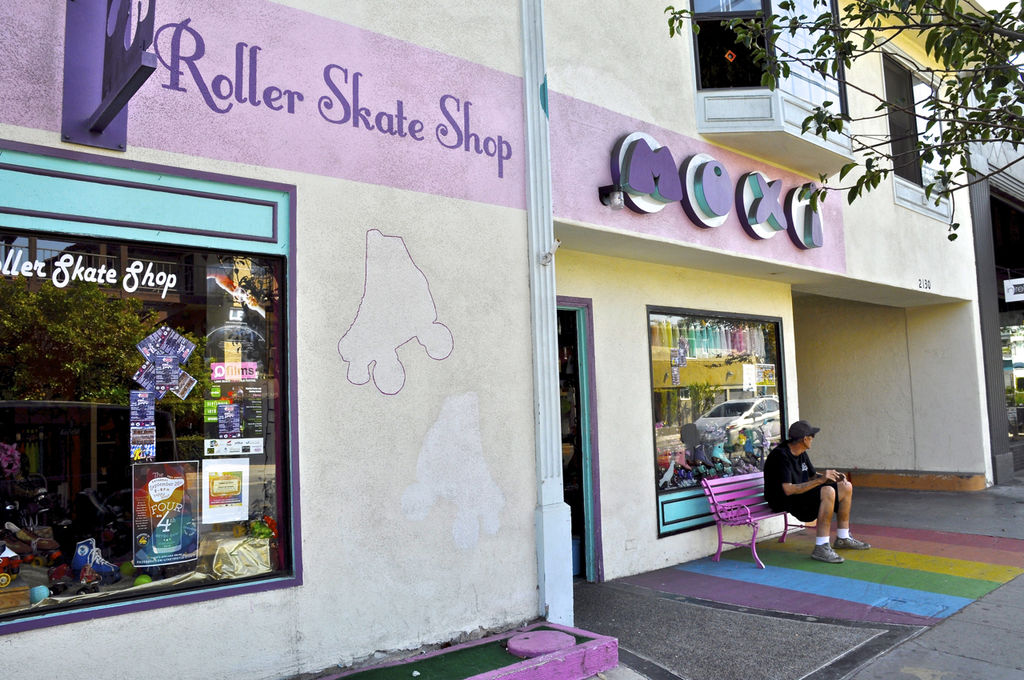 Have you noticed the influx of roller skaters around Long Beach lately? Take one stroll down the walk and bike path at the beach and you will probably run into at least a few. Chances are they got their wheels from Moxi Roller Skate Shop on Retro Row. If you haven't been there, it's a bright, fun, and colorful shop to visit even if you aren't in the market for some skates. They describe themselves as a full-service roller skate boutique. Their employees are all experienced skaters so whether you are new to the hobby, or have plenty of experience on eight wheels, they will assist in finding you the perfect pair within your budget.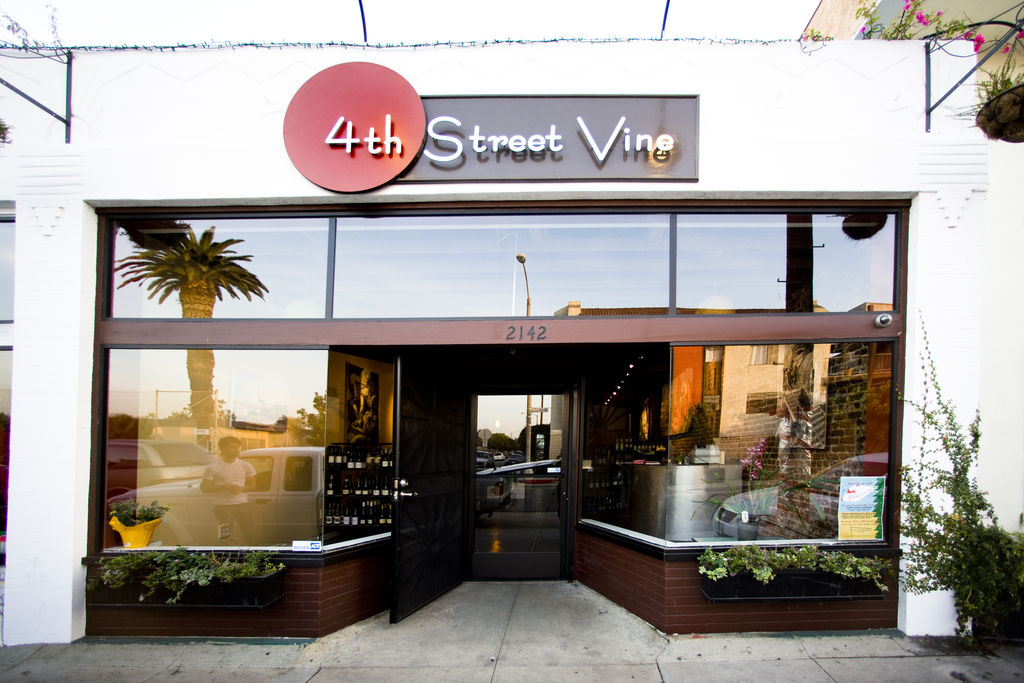 This is more than just as wine bar. Nestled in the heart of Retro Row, 4th Street Vine features small production wines from around the world, along with a great craft beer list. The vibe is mellow and not pretentious. The exposed bricks and high beam ceiling create a nice open space. There are high tables along the wall for groups to gather, and cozy corners for more intimate conversations. The bar itself is a perfect place to sit if you want to learn more about the wines you are drinking. Tucked behind the bar, the patio allows you to escape from your busy daily life. You can even pretend to be on vacation for a few hours.
Of course on a street deemed "Retro Row" there have to be some really fun vintage shops! La Bomba carries a nice variety of men's and women's clothing ranging from the 1930's to the 1990's. You can find some unique pieces to wear in your day-to-day life, or find some "conversation pieces" for a theme or costume party you might have coming up. What makes La Bomba stand out from the crowd of vintage clothing stores on Retro Row, however, is their Pile Sale! Every third weekend of the month there is an enormous pile of clothes in the back of the store, and all items in it range from $1 – $5. You can literally climb up the side of the pile and dig in to find that perfect new-to-you vintage piece. You'll also want to check out favorites like the Sneaky Tiki and Meow.
Self-described as a "Modern European Tavern," the Social List specializes in small shared plates featuring European classics like Patatas Bravas and Croquetas, and a really nice variety of salads, burgers, sandwiches, and entrees as well. They also recently added a nice variety of vegan options to their menu that even omnivores will love. There is family style seating as well and tables for smaller parties, and an outside dog-friendly patio. Head over there for wine specials every Wednesday, $3 PBRs on Tallboy Tuesday, Happy Hour on weekdays at 3:00, or just any time for delicious food and drinks.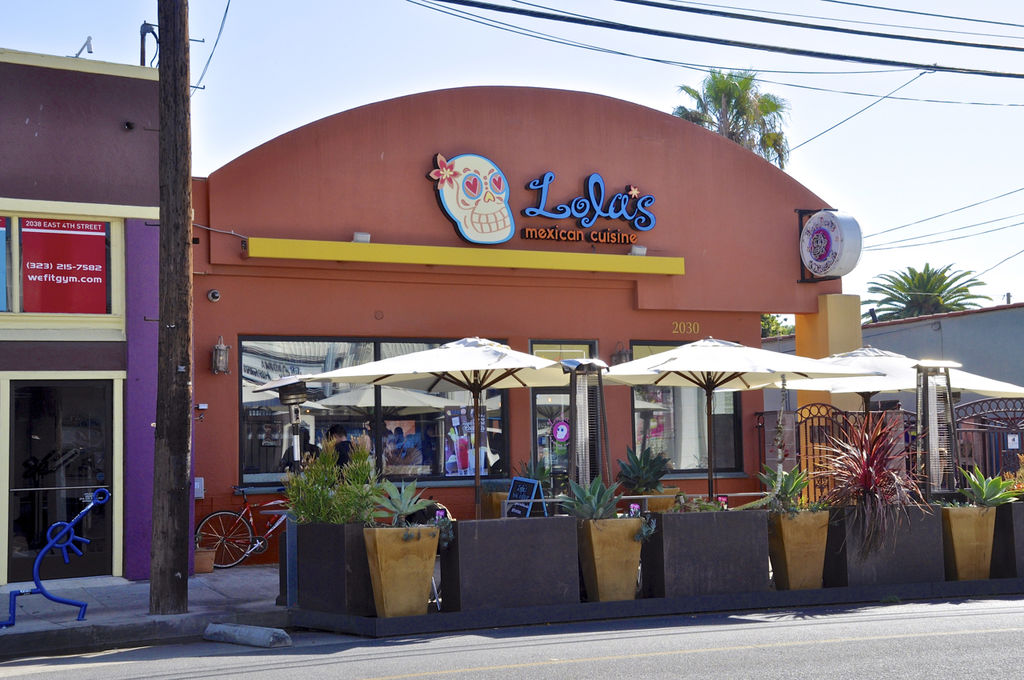 Lola's is right across the street from the Social List and they have the same owners, so you know it's going to be good. Their happy hour is awesome, with $5 Margaritas, $8 Martinis, $5 Mules, and 50% off Select Appetizers. The thing that will keep you coming back though is the green sauce. When you are seated you will get a basket of chips, some spicy red salsa, and a dish of green sauce. It's the perfect creamy cilantro compliment to the spicy red salsa but easily stands on its own for addictive chip-dipping. The atmosphere is really fun at Lola's, they have a nice back patio for outdoor dining, and a dog-friendly patio in front as well.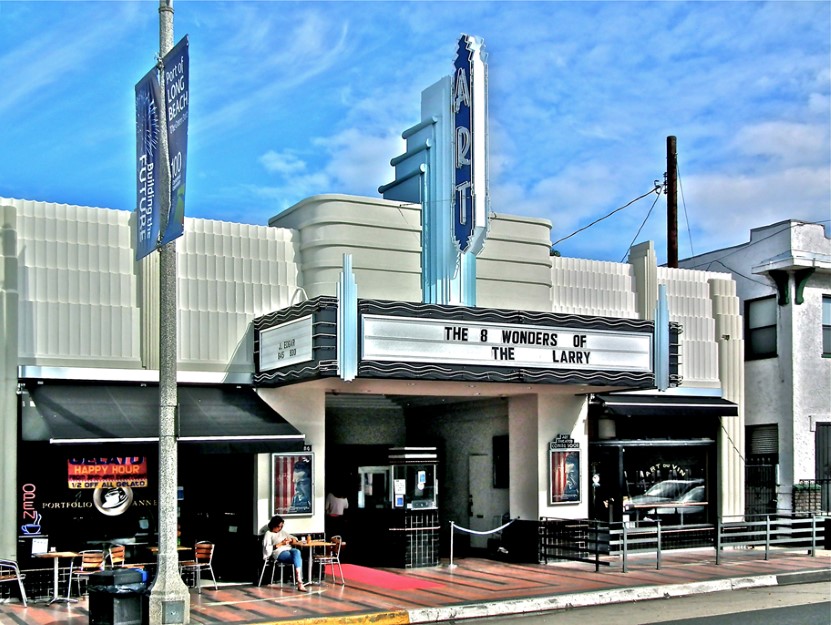 Originally opened in 1925 as a silent movie house, it was one of more than 50 independent movie theaters in Long Beach. After the earthquake, the facade was recreated in a streamline moderne style, and then in 2008, it was completely remodeled. Today, the theater shows first run and small independent films in a historic setting.
This is a really fun event put on by Fourth Street's business association every October. It's an afternoon of food, beverages, and a celebration of all the locally run businesses on Retro Row. In years past, they had you buy a ticket which gets you a goody bag of coupons and swag from the businesses on Fourth, and also a complimentary tasting glass. Restaurants run all kinds of specials on their food, and the shops invite wineries and breweries to do tastings in their store. There is a trolley that will move people from one end of the event to the other, and lots of street music to enjoy along the way. It's a really nice way to discover some spots you have never been in before, and enjoy Retro Row with your neighbors and friends.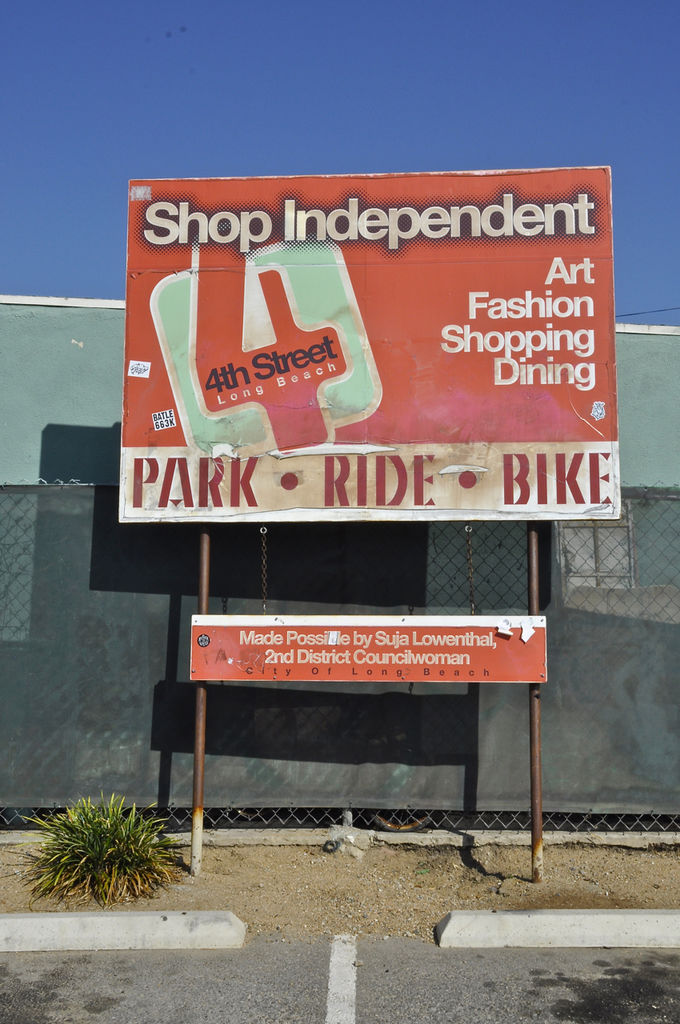 Pour on Fourth is once a year, but the good news is you don't have to wait that long for a festival on Fourth! Every fourth Friday of the month, the street turns into a big block party, again celebrating all the local businesses. This free event goes from about 6:00 PM to 9:00 PM. Many stores extend their hours and offer some discounted pricing, restaurants offer food and drink specials, there are pop up shops and art shows, and of course plenty of live music on the street. Each month has a theme, like April 2018's theme of "Babes in Business," for example. There is always something new happening on Retro Row, and Fourth Fridays are a great way to make discoveries, and support the small businesses in your community.  
Looking for a home within walking distance of Retro Row? We can help!