THE SHANNON JONES TEAM HOSTS BREAKFAST & PHOTOS WITH SANTA CLAUS
Event Will Raise Funds For Long Beach Neighborhood Foundation's 9th Annual One Day Christmas Store "Shopping with Dignity"
The Shannon Jones Team of Keller Williams Realty is inviting is clients and the community for Breakfast and Photos with Santa Claus on Saturday December 5, 2015 from 9 a.m. to 11 a.m.
Santa Claus will be on hand for guests to have professional photos taken by Christine Walker of CW Photography Designs. Guests can also enjoy breakfast and Christmas music while overlooking Alamitos Bay.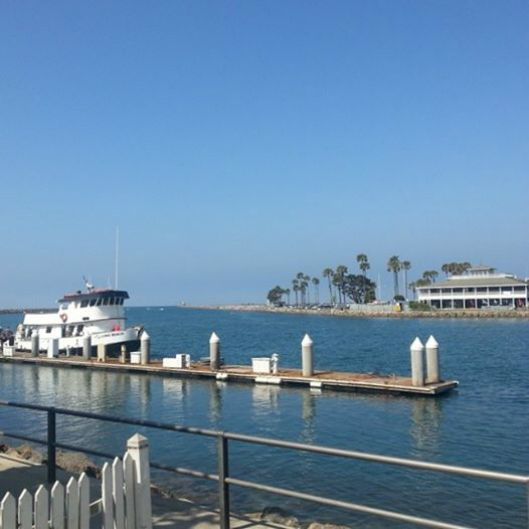 Breakfast and professional photos are complimentary. However donations are greatly appreciated. All donations will benefit The Long Beach Neighborhood Foundation's 9th Annual One Day Christmas Store, "Shopping with Dignity." The One Day Christmas Store will take place this year on Saturday December 19th at The Long Beach Convention & Visitor's Bureau, which is donating space for the event. Participating families are referred by City Council offices, social service agencies, schools & domestic violence shelters.  On the day of the event, the adults have the opportunity to visit a department-style store to choose gifts for their children while the children pick out gifts for their parents (with the assistance of volunteer elves. LBNF is a 501c3 non-profit corporation and all donations are tax deductible.
Breakfast and photos with Santa Claus will take place on Saturday, December 5, 2015 from 9 am to 11 am at KHOURY'S Waterfront Banquet Room located at 110 North Marina Drive Long Beach, CA 90803 (Behind Thairpy, by the bay.)
Reserve your spot HERE or call 562.896.2456.
"We are thrilled to connect and give back to the families of Long Beach. Our team is committed to the community we call home," said Shannon Jones, founder/owner of the Shannon Jones Team.
The Shannon Jones Team has consistently been one of the Greater Long Beach Area's leading real estate teams for more than 17 years and is known for delivering quality customer service and cutting edge marketing.
Here's a look at The One Day Christmas Store: