If you're a first-time homebuyer, the prospect of contingencies and inspections can be enough to make your head spin. Even though it can be overwhelming, buying a home is a major life event so taking the time to understand the home inspection process is incredibly important. If you're looking for information on the basics of home inspections, including what to inspect, how much it costs, and who pays for it, you've come to the right place.
What is a Home Inspection?
A home inspection occurs when a professional third-party inspector evaluates a home that you intend to purchase. The inspector checks the home's major systems, including electrical, plumbing, roof and foundation. They're looking for any potential safety hazards or obvious code issues. You are not required to obtain a home inspection when you purchase a home, but it is highly recommended. Even though in California, the purchase contract says the home is sold "as is," you want to know the overall condition of the home.
If you're wondering how to choose a home inspector, check out our blog here. 
What Does a Home Inspection Cover?
Inspectors can range in experience and thoroughness but a quality inspector evaluates and produces a report on the condition of the house. The inspector carefully examines every physical aspect of the home, including the interior and exterior. The interior examination includes plumbing, electrical, HVAC systems, water heater, kitchen appliances, laundry systems, fire safety, and bathroom functions. The exterior examination looks at the foundation, garage, grading, exterior walls, and roof.  They will check the condition, functionality, and estimate the age of all of these elements. They will also look for water damage and estimate how long it may take before any of the above need to be repaired or replaced.
However, there are a few things that home inspections don't cover. During the home inspection, the inspector won't look inside the walls, they won't look inside pipes or sewer lines (though you can also obtain a sewer line inspection), and they won't typically inspect your chimney. Most home inspectors will give you a general review of your home's condition. If they find a clue that there's an issue, they'll recommend that you hire an expert to further investigate. That expert will then be able to give you an estimate of the cost to fix it. You could then have additional inspections — roofers, electricians, termite, foundation experts, or other specialists who'd assess the home and provide you with a written report and / or estimates on what it would cost to correct any problems.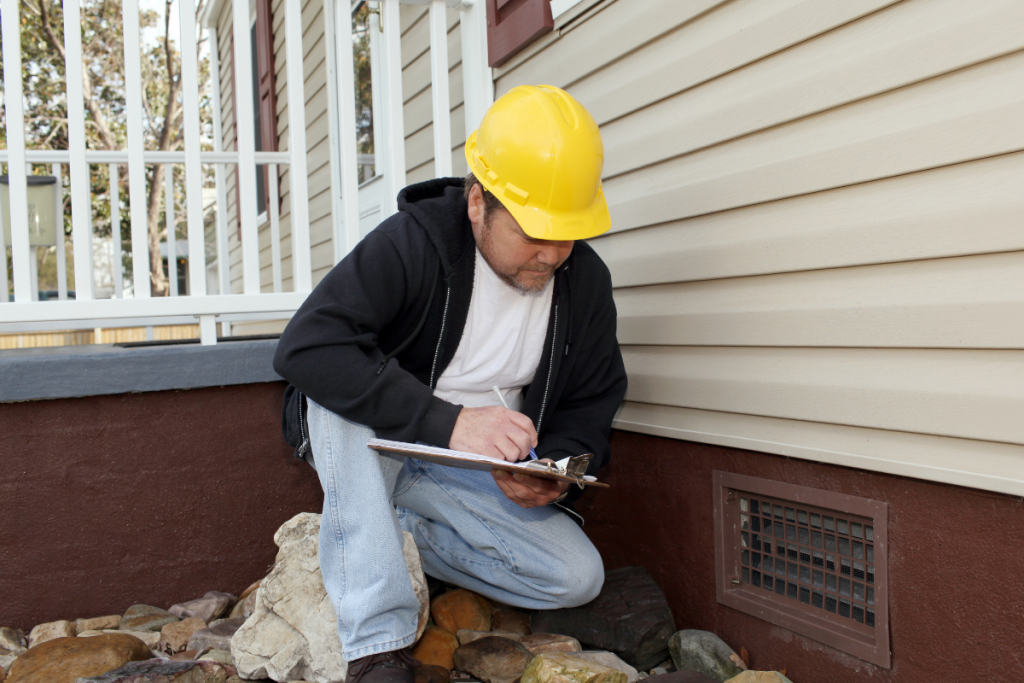 What Should I Expect During a Home Inspection?
A home inspection can take anywhere from 2 – 3 hours for a single-family home. It's not required for the home buyer to be present at the home inspection, but it's certainly beneficial! Attending the home inspection allows you to really look at the home, and it's the most time you'll be able to spend in it before closing. After, the inspector summarizes their findings which can be a lot easier to understand than the 75+ page inspection report. You can expect the inspection report within 24 – 48 hours of the home inspection. Many home inspection reports now will come with pictures, which can be helpful to refer to later.
How Much is a Home Inspection and Who Pays for it?
The cost for a home inspection can vary depending on size, location, and provider. A home inspection generally costs between $400 – $700. Like other inspections, it's the buyer's responsibility to pay for the home inspection because it's their due diligence. In some cases, the seller will opt to pay for the home inspection to avoid surprises during escrow.
What Happens After An Inspection?
So you've completed the home inspection and received your inspection report. Now what? No matter how "perfect" a home might seem to be, there's usually always an issue (big or small) revealed on the inspection report. Now, the ball is in the buyer's court. California's purchase contract says the home is being sold "as is" but allows buyers to make "reasonable repair requests" during the contingency period. Buyers may request that sellers make repairs, that they provide a credit instead of repairs, that they adjust the sales price, or some combination of those options. Sellers then can respond and negotiate to reach a mutual agreement regarding the request. If the parties aren't able to reach an agreement, then the buyer has the option to cancel the contract as long as they haven't waived their inspection contingency.
Remember…
The goal of a home inspection is to help you learn about the current home condition so you can confidently move forward with your purchase. During the home inspection and negotiation process, it's helpful to have an experienced Realtor by your side so they can advocate for you.
If you have any other questions about home inspections, we're happy to help! Give us a call at 562-896-2456. If you'd like more information about the home buying process, download our FREE Home Buyer's Guide by clicking the image below.