Buying a home in 2023 is a goal for many people. Becoming a homeowner takes preparation, research, and lots of patience. If buying a home in 2023 is on your goal list, here are some ways you can prepare yourself for homeownership.
Save Your Pennies
It's no surprise that potential buyers need a decent amount of money saved in order to buy a home. With a conventional loan, as much as 20% is needed for the down payment. However, there are also more forgiving loans like an FHA loan. An FHA loan is insured by the Federal Housing Administration and requires less money down. Considering an option like this may make homeownership more attainable. You can sometimes qualify even if you don't meet the financial requirements for a traditional mortgage.
In addition to the down payment, there are other costs associated with buying a home that need to be considered. These costs include monthly mortgage expenses, utilities, insurance, taxes, and closing fees. For these expenses, you'll want to have additional savings available after closing. In general, the more you're able to save ahead of time, the better prepared you'll be to become a homeowner and afford these added expenses.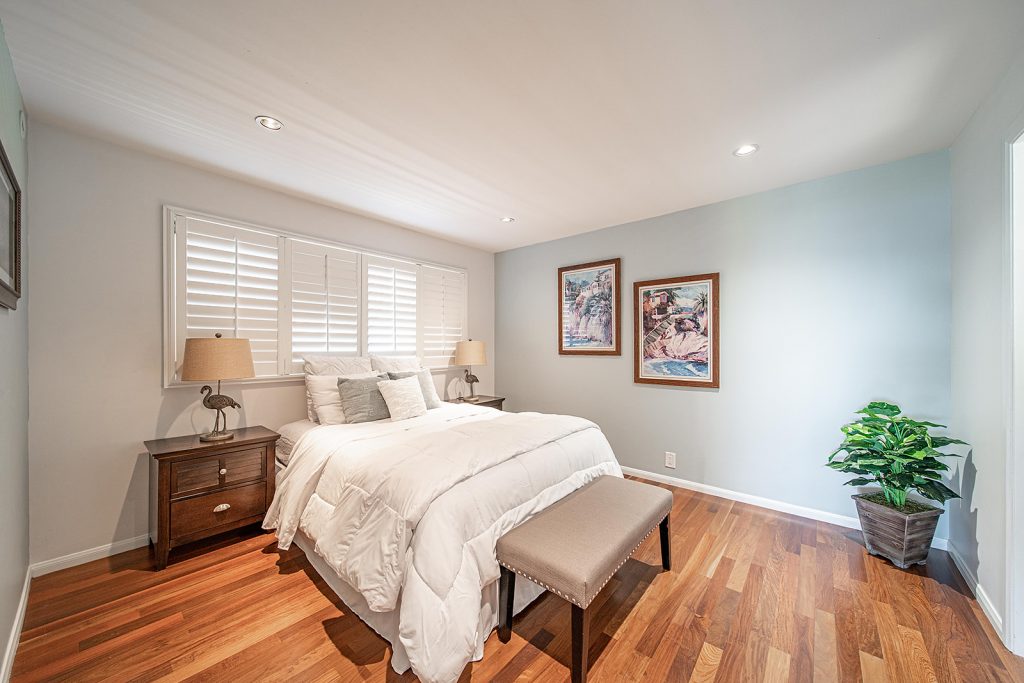 Apply for Mortgage Pre-approval
In order to prepare for homeownership, you need to select a financing option that makes sense for you, both now and in the long run. Mortgages take a long time to pay off, so it's important to look toward the future as well. While some mortgages may require lower down payments, you could end up paying more over the life of the loan. As with any major purchase, it's important to shop around and weigh your options before making a decision.
Once you settle on a mortgage type, you should secure a mortgage pre-approval. Note that getting pre-approved for a mortgage doesn't mean you have to buy a home. However, it does allow you to make more competitive offers if you see the right home. It can also give you a better idea of how much you can afford to spend on a new home. Additionally, pre-approval is currently required in California if you want to tour most homes in person.
Evaluate Your Local Market
When all is said and done, the decision to buy a home should depend on the market conditions. Take time to understand the local market and determine if it makes financial sense to buy now. Then, forecast what may happen in the coming years and see if that decision still makes sense. Employment, housing supply, and affordability can all impact the decision to buy in a specific neighborhood or at a certain time.
Even when faced with a seller's market you can still move forward with a deal. Given the current interest rates, which are higher than they were last year, you may be able to secure a monthly payment that works for you so it's best to speak with a lender.
Turn to Professionals
Navigating the homebuying process is no simple task, especially when the economy is unsteady and regulations change often. Buying a home in 2023 will not be easy if the market continues as it has. However, enlisting the help of a local real estate agent will help you make more informed decisions. An expert agent in your community should have a greater understanding of real estate trends, the local market, and the home buying process during these uncertain times.
The best way to ensure you're prepared for homeownership is by consulting a professional. By working with an agent, you'll have support at each step of your buying journey. They'll be able to advise you on ways to secure financing and help you get to where you need to be so you're ready to buy when the opportunity arises.
2023 Buyer To-do List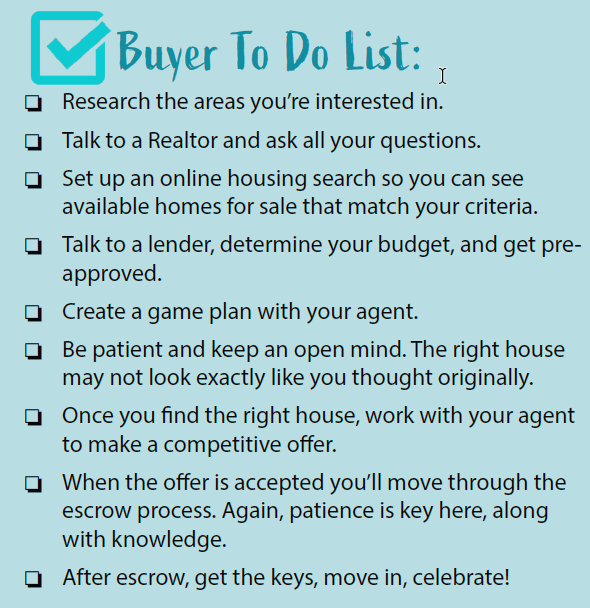 Becoming a homeowner is a huge financial accomplishment that can take years of planning and preparation to achieve. Buying a home in 2023 is possible, but it will take planning and patience. If you're ready to start your homeownership journey, we'd love to help. Please fill out the form below or give us a call at 562.896.2456.