Sometimes people begin the home buying process already knowing whether they'd like a condominium or a house. But other times, they're unsure. While some people feel that houses are a better investment than condos, that isn't always the case. Besides, there are trade-offs, regardless of which type of home you choose. The key to knowing whether to buy a condo and house is simple: identify the features and benefits of each that you like. Then you can determine which is a better fit.
Space
Condos
Condos are similar in some ways to apartments. Usually built in a series of connected units, condos can range from studios to three and four-bedroom elaborate affairs. Their distribution on properties varies by community. Urban areas usually gravitate towards taller developments for space economy. Many condos include a small patio or garden but, generally speaking, there's not room for expansion.
Pros for Condos:
Larger than the typical apartment
Can accommodate multiple people
Floor plans are standardized and efficient
Houses
The average single-family home has 3 to 2 ratio for bedrooms to bathrooms. So it's not too different from the options you have through a condominium. You may not need a five-bedroom home with a two-car garage and lawn when you move in. However, it's nice to have the option to make one if circumstances change. With a house, you have an opportunity to add-on if the lot size will permit expansion.
Since there is more room to work in, houses tend to have more unique floor plans, although there are exceptions with some housing tracts.
Pros for Houses:
Close to twice the square footage available in the average condo
Diversified floor plans
Flexibility for future changes

Location
Condos
The location of the property is one of the key differences between single-family homes and condos. Condos are often situated in urban centers. This doesn't mean the condo complex will be a high rise But it's a common format for downtown areas and other densely populated cities. In Long Beach, condo buildings are generally along the coastline and downtown. However, other areas also have highrise and lowrise buildings, and large and small complexes. So there is plenty of diversity for would-be buyers.
One of the best aspects of living in a condo is it often allows the owner easy access to city life. Your complex may very well be directly above your favorite restaurant or only a couple of blocks away from a great shopping area.
Pros for Condos:
Plenty of urban locations
Affordable city homeownership
Close proximity to amenities and activities
Diversity of condominium complex types
Houses
Houses are traditionally in suburban and rural communities, though there are also some in urban locations. Homes in urban locations may be part of an older neighborhood, sometimes a historical area. The houses themselves can vary drastically from neighborhood to neighborhood, with many folks choosing to live in areas predominantly featuring one particular architectural style, whether that is Spanish style, Craftsman, or mid-century modern.
Pros for Houses:
More suburban and rural locations
Huge diversity of styles and appearance
Rules and Maintenance
Condos
The HOA (Homeowners Association)  is among the most notable parts of living in a condominium complex because almost all of them have one. The association implements rules and bylaws that bind the residents. These rules can include things like house improvements, usage of amenities, noise levels, number of guests, and rental rights. With the HOA comes a monthly cost known as HOA dues. This cost varies from complex to complex, both in the amount as well as in what it covers.
One benefit of an HOA is that it puts responsibility for common spaces into someone else's hands. This allows condo owners to enjoy their property without concerning themselves with exterior maintenance. Repairs to the interior of the condo are still their responsibility. Sometimes owners may also be responsible for the landscaping of outdoor areas connected to the property.
Pros for Condos:
Rules help provide consistency
Responsible for the condo, not the surrounding features
Houses
With a house, maintaining the exterior of the home and its landscaping is the responsibility of the owner. For many, that's a joy because it comes with choices. However, others might consider it a burden.
Keep in mind that some newer housing developments may also have HOAs. If you're in the market for a house, be sure to double-check if this is a requirement so you're not surprised. There is also an abundance of neighborhood associations that engage local homeowners and encourage good homeownership practices.
Pros for Houses:
Homeowner has more control over home
Some neighborhoods include an HOA
Neighborhood associations connect homeowners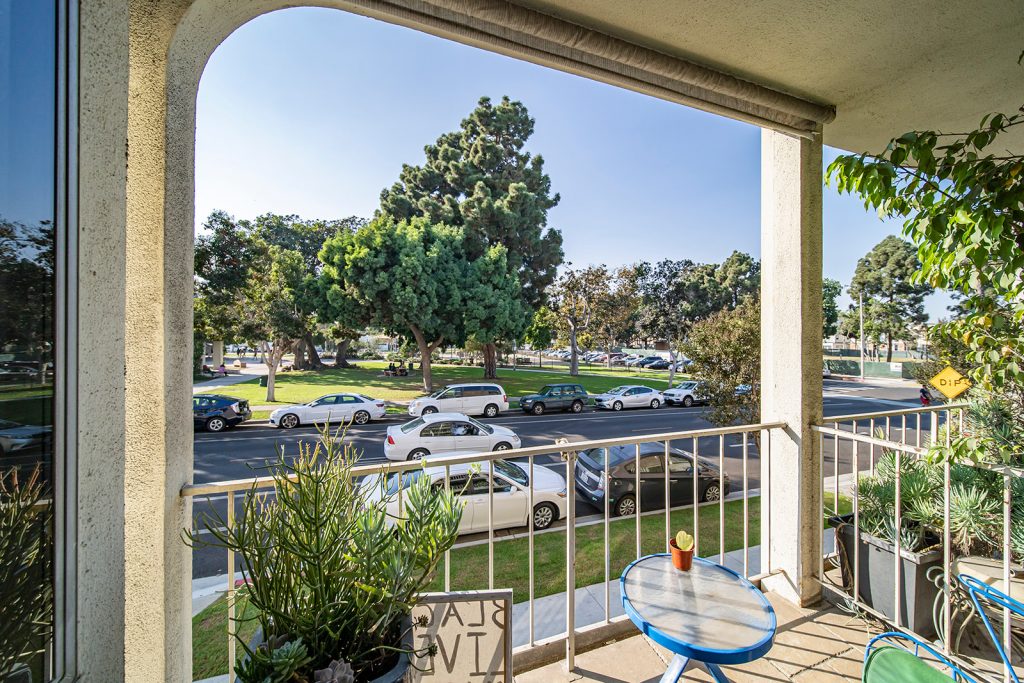 The Fun Stuff
Condos
Condos may come with a lot of bells and whistles that houses don't always have from the get-go. Condo complexes vary but often have shared amenities like pools, clubhouses, or gyms. These are usually maintained by the HOA for the benefit of residents. Barbecues and other private event areas are also common. For those looking for a posh lifestyle without the responsibility of maintaining them, this is ideal. It can also mean not having to pay membership fees to expensive clubs or gyms. Plus, not having to drive to access amenities is an added bonus. This puts homeowners with condos in the position to have their city lifestyle and all of the fun features you might find at a resort.
Pros for Condos:
Pools and other club-like amenities included in HOA
Not responsible for maintaining communal amenities
Easy hand-off to future buyer
Houses
Houses don't always have all the bells and whistles added, but they do have space and freedom to pick and choose what you want added. Where a condo complex may prohibit putting in a deck and spa, houses are often limited only by their local rules and visibility. Installing custom features is only limited by your budget and future plans for resale. This makes including new smart home features and entertaining spaces a breeze.
For many, one of the benefits of owning a home is the exclusivity of amenities. The pool being open until 10pm isn't an issue when you own it personally. The deck is always available for your own private parties without having to check for other community members first. Single-family homes can be found that have a pool, barbecue, and community access to club features. However, a high premium will likely be paid for them.
Pros for Houses:
Able to choose the features and amenities
Exclusive rights to their use
Interesting additions make houses memorable to buyers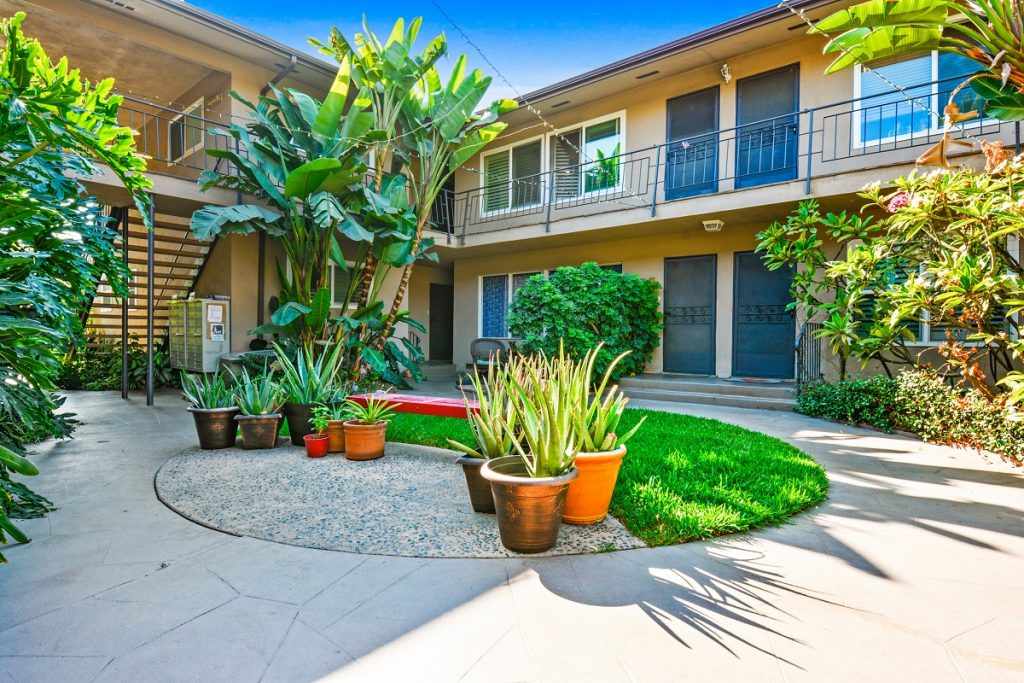 Choosing the Right Home For You
Condos and houses are spread across our cities nationwide. But the decision to buy either one is a personal choice. When looking at either one, consider what's important to you. If you want a home of your own but don't enjoy maintaining every aspect of the property, a condo may be the way to go. Alternatively, if you like your space and value having more options for future improvements or expansion, you may prefer a house.  Think about your daily life and what you value. Neighborhoods and proximity to what's important to you are key. Affordability can vary from area to area. So looking at the features of each and seeing what you're most comfortable with should be priority number one.
Need help deciding which option is best for you? Ready to start your search? The Shannon Jones Team has helped hundreds of homeowners buy and sell! We'd be happy to assist you with identifying the home that best matches your needs. Fill out the contact form below, and we'll be happy to get you going forward with your home purchase.